Samsung once again is leading in the world of smartphones with its gorgeously designed Galaxy S20 lineup. Some state-of-the-art features such as 5G capability, improved and enhanced camera quality, a whopping 6.9-inches display and a wide number of cameras outback – undoubtedly leap ahead of the world's most expensive iPhone 11 Pro Max.
Putting its features and enhancements aside for a short while, having a look at specifically Samsung Galaxy S20 Ultra, it's the finest smartphone launched in 2020 so far. Despite having some mind-boggling features, there many Galaxy S20 Ultra Bugs reported by users worldwide.
Some major issues are related to its connectivity whereas others are about poor battery life, poor camera quality, a glitch in overall performance and others.
Hence, you need proper solutions to get rid of any problem you're facing in your Samsung Galaxy S20 Ultra. We have listed down a wide number of Galaxy S20 Ultra Problems alongside their solutions for your convenience. So, let's have a look!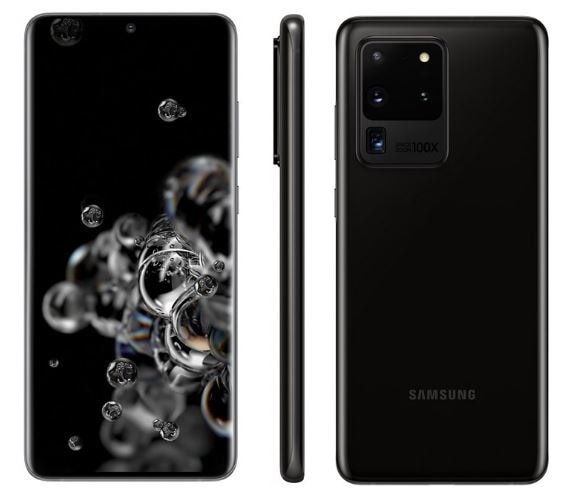 Bluetooth Connectivity
The most common problem in almost every smartphone is its Bluetooth connectivity with other devices and unfortunately, Samsung Galaxy S20 Ultra is no different.
Bluetooth connectivity problems can be occurred due to the combability issue between two devices that you try to connect with each other.
If compatibility is not an issue, then make sure you go through these listed below Galaxy S20 Ultra Solutions to get rid of that problem.
Solutions
A simple reboot can help you fix that problem
You might have to face this problem – thanks to a wide list of Bluetooth history
Delete some or all of the same names and check whether they work
The problem is due to a failure in software with your Samsung Galaxy S20 Ultra's defaults Bluetooth drivers
Make sure the Visibility of the Bluetooth phone is not turned off as it can be the reason too
This problem can only occur if you send a large amount of data in one step so make it separated into smaller sections for smooth Bluetooth features
Make sure that this issue isn't just because your phone's power-saving mode is active which disables Bluetooth in some cases.
Read More: Samsung Galaxy Z Flip Issues
Overheating Problem
The device becomes hot/warm when something goes wrong with its battery inside. Therefore, checking its battery is a bold move before applying other solutions to make it cool.
The common solution to overcome overheating is to perform a reboot and see if this helps to deal with it. If not, try out these solutions:
Solutions
One of the reasons for this problem is simply that so many games are installed on the device
Make sure you fully update all applications that have been installed on the phone
Often bad apps and unused phone data cause this problem. So, check it and make sure you erase from your phone
Just ensure that the ventilation system of the handset is functional and it's not responsible for this problem
Many customers face this problem only with a third-party or a poor-quality accessory for their Samsung Galaxy S20 Ultra
The problem is likely just because the phone has a problem with the processor inside.
The ultimate and last solution is to wipe the cache partition and see if this helps to overcome this problem.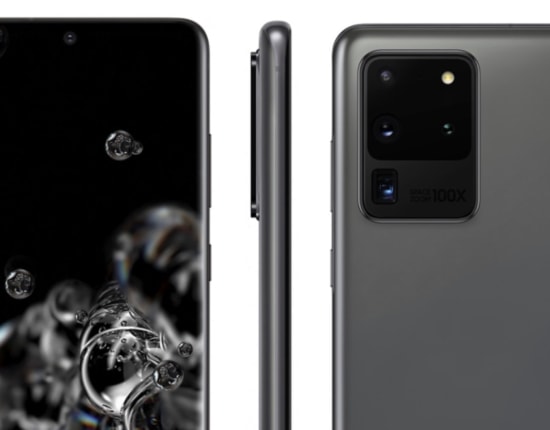 Poor Battery
Samsung Galaxy S20 Ultra, without a doubt, is the most advanced smartphone – packing a whopping camera and gargantuan battery. Regardless of its massive battery inside, some users have reported that Samsung Galaxy S20 Ultra runs out of battery in a short span of time.
Most of the time, the battery becomes poor when downloading data continuously in your phone or a virus finds a way to enter your smartphone.
Well, we have listed down some solutions to apply and see if they help a little in this matter.
Solutions
Make sure that a phone virus that usually finds an entry in the system does not cause the problem
In some cases, this problem is only triggered by the additional brightness of the screen
One of the main reasons for this problem is the installation of power-hungry apps on your phone
Make sure that the problem is not because the phone runs on safe mode for a long period of time
Check and ensure that this is not just because you have something wrong inside your Samsung Galaxy S20 Ultra battery
Sometimes it is only an OS bug that causes this problem in the handset.
Be sure your internet connection is not shared with any other device through Wi-Fi as it can cause draining battery fast.
Camera Stops Working Often
Camera sensor problem is also one of the major Galaxy S20 Ultra complications faced by users. The primary reason behind this problem is an issue with camera driver software and you can overcome it by installing new updates for OS.
Also, uninstall any 3rd party camera application from your phone if you have installed. Still, facing a problem? Try out these solutions and see if they help:
Solutions
Deactivate the safe mode when your phone is in this mode
This can be only because the phone has something wrong with any of the inside of the hardware
Close the camera application and open it after 30 seconds again, and verify that the problem is solved
Delete the camera application cache and check if this allows you to get rid of that problem
Verify that the actual problem is not caused solely by the fault or harm to the camera lens
The phone or the memory selected to save the camera files may not have enough storage space, and that can cause this problem.
Read More: Samsung Galaxy A51 issues
Slow Charging
Very much like other problems listed above, Slow Charging can also be one of the major Galaxy S20 Ultra Drawbacks to put it below the list of super-fancy smartphones.
Slow charging most of the times is caused by a weak charging source as well as a charger which has its adaptor or cable isn't in excellent condition.
Solutions
The explanation for this issue is nothing but the synchronization of the phone data with the phones
Make sure that you don't play games or download when it's on charging
Keep mobile data and Wi-Fi OFF during device charging
Make sure you don't have anything wrong with your Samsung Galaxy S20 Ultra charging port
In some cases, a phone virus causes this problem – check it and delete it from the memory of the phone
The reason you face this problem is nothing, but apps are not working properly in your system
Wrapping Up
If you're going through different Galaxy S20 Ultra Issues that are related to its software domain, chances are you wouldn't run out of solutions that can help you get rid of any common issue or problem in your phone.
If your problem is listed here alongside the solution, then apply them simply and let us know your experience.
However, if you're facing different kinds of problems, which are not listed here, use our comments box below and we will try to have it here with proper and simple solutions.