The Redmi K20 Pro holds its position significantly in-between flagship and budget segments, thanks to its entirely-baked onboard components at competitive rates. The phone has already proved a real bet, and interestingly, customers are looking for it more and more day by day.
Aside from its shinning features and attention-grabbing price point, Xiaomi Redmi K20 Pro is not free from issues – thanks to its Android operating system. And that brings this post to its major point. We have gone through numerous online platforms, forums, and heard a bunch of common problems in Redmi K20 Pro. Therefore, we have listed down a couple of Redmi K20 Pro Solutions for your convenience if you've encountered any.
"However, it doesn't entirely mean that all users would go through the same problems anytime soon. The listed below problems alongside their solutions are based on reports published by users worldwide. Putting all problems aside, buying K20 Pro is a wise decision – so, if you're looking to buy one for yourself, you are good to go without a further ado."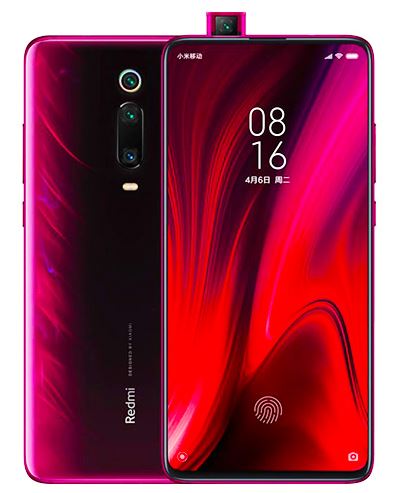 1: Microphone Stops Working Often
Only a bunch of users have reported that a microphone in their phones stops working frequently. Although it's not one of the major Redmi K20 Pro Errors, therefore, a restart of your phone's Google Assistant is recommended to get this problem fixed. Here is how to do it!
Solution:
Visit phone settings
Go to Search, Assistant & Voice
Select Google Assistant and look for Assistant Tab
Turn-off Google Assistant and restart your phone
Check and see if a microphone work
Repeat the whole procedure again to enable Google Assistant
(Here is how to delete Google Assistant History from your Android Smartphone)
2: Wi-Fi Connectivity Problem
Again, the Wi-Fi connectivity problem is not those Redmi K20 Pro Problems you should be worried about. However, it doesn't entirely mean you cannot overcome such issues. If you're experiencing such problems and unable to connect your phone to a Wi-Fi, try out these solutions and see if they help.
Solution:
Make sure you see that the problem is not just because your phone has something wrong with the antenna of Wi-Fi
Make sure the router is correctly installed or configured as an incorrect configuration may cause this problem
Make sure your internet connection is secure enough. Any security concern may put an end to a secure connection to your device
Also, check and make sure that the installed applications are the reason behind this problem
Some applications with connections to Wi-Fi can stop when running in the background
Check that the network password that you enter on the phone is not wrong as sometimes it becomes the major reason for this problem
3: Camera Quality isn't Good
Of course, a pop-up camera lens and its rear camera configuration are the shinning features of Redmi K20 Pro. But some users have reported that it doesn't capture as dazzling photos as it should be. Obviously, no would want his/her camera to fail at capturing bright and shiny photos – especially when you're with your nearest and dearest.
A software problem is basically a primary reason behind this problem – therefore, it's recommended to wait for the updates that will help you overcome this problem. In the meantime, you can follow these steps and see if they help:
Solution:
Check if this is because your device runs in safe mode, or because it is not charged appropriately
Check and see if the visibility is not really bad and the same is a reason to low-quality captured images
One of the reasons for the popular Redmi K20 Pro Issues associated with the camera is the zoom feature, which often reduces the efficiency
Instead of continuing with the default app you can rely on third-party applications to capture dazzling images
The image stabilizer solution is always recommended, as this ensures consistency constantly
4: Screen Stops Working
An AMOLED display of Redmi K20 Pro is the reason why people have been upgraded their phones. It's not only the best in the business but provides users more than enough satisfying experience as well.
Still, a few users reported strange issues like their phone's display stops working most often. Are you one of those facing such a problem? Hopefully, these solutions will help you get rid of it.
Solution:
Make sure you remove all temporary files from your phone and see if this help you deal with that problem
Also, make sure that the internal memory of your phone isn't entirely full
The real problem is likely just because you have physical damage on your phone screen
It is likely that you have connected your display with a nearby computer such as a smart TV with a video mirror that can cause this problem
Just be sure you don't have a problem with the screen glass guard. Remove it and see if that helps
At last, you can perform a forced restart. Some unsaved data may be lost, but, in some cases, it may restore the screen functionality.
If the problem remains the same even after applying all the above solutions, it's highly recommended to contact Xiaomi's Service Center to get it fixed as soon as possible (if a warranty is available).
Wrapping Up
All listed above simple yet proper methods assure you wouldn't face Redmi K20 Pro Complications any further. We will love to hear from you if you're facing a problem on your phone, which is not listed here. We will strive to help you with an accurate solution as soon as possible.
If you like this post, do share it with your friends. And stay tuned for other smartphones' solutions.