Almost a week back, Samsung launched its latest and coolest Samsung Galaxy Z Flip smartphone that takes folding smartphones to the next level with its state-of-the-art design and unique features. The phone arrived at Galaxy Unpacked Event 2020 and grabbed a lot of attention of people worldwide. It's Samsung's 2nd foldable smartphone after Galaxy Fold that was loaded with thinnest foldable glass.
Although teasers and videos were quite shocking for many of us, but things didn't go as well as expected. In only a couple of days, several Galaxy Z Flip Problems were reported by users. We have gathered all possible problems and their solutions and listed them below to help you fix them.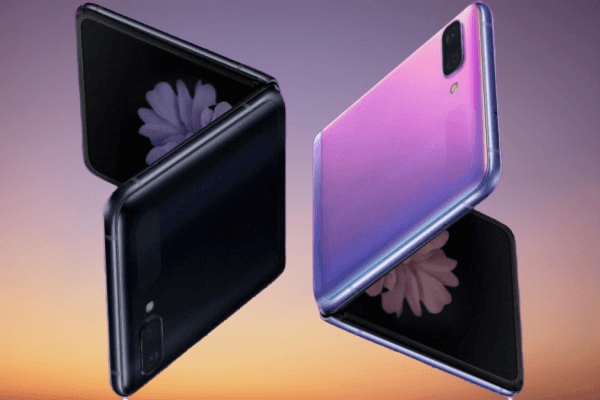 1: Overheating Problem
One of the major Galaxy Z Flip Issues reported by users was overheating. This happens most of the time when your phone is having a problem with its battery inside. Therefore, it's recommended to check if nothing is wrong with its battery inside.
Solutions
Don't install a plethora of games one after another
Give a pause in games for a while
Try a reboot and see if it helps you fix that problem
Double-check if all installed apps in your phone are updated
Overheating issues often cause because of bad apps and unused data in your phone. So, check and see it
Check if your phone's ventilation system works properly and is not liable for overheating
High power charger can cause overheating – therefore, be sure to check it
Perhaps the overheating problem is caused because of something wrong with a processor inside.
If still, the problem occurs, do wipe the cache partition and see if this helps.
2: Bluetooth Connectivity Problem
A user came up with a report of connectivity problems right after getting his hands on Samsung Galaxy Z Flip. The problem normally occurs due to the compatibility issue between Bluetooth versions of both gadgets/devices one tries to connect.
Solutions
Maybe there is a software glitch that causes connectivity problems. Do check and make sure it works seamlessly
Also, check and make sure Bluetooth of your phone is "Turned On" with visibility is not hidden
The major of the users face this problem because of sending a lot of data in one cycle.
Chances are there is a virus in your phone that stops it to be connected with other devices via Bluetooth
Do check your phone's hardware is working properly as a problem in hardware may cause Bluetooth connectivity problems.
3: Poor Battery Life
Poor battery life is some of the major Galaxy Z Flip Drawbacks, disappointing users across the globe. Well, Galaxy Z Flip is not only the phone with poor battery problems, as almost every smartphone gives users the same experience when using extensively or heavily. However, one can get rid of that problem when keeping our plentiful solutions in mind.
Solutions
Continuous data downloading on your phone can be a reason of this problem.
Be sure that poor battery problem in Galaxy Z Flip is not caused by a virus that normally finds its entry in the phone
In many cases, the battery becomes poor when using the extra level of screen brightness
The leading is behind this problem is nothing but installing power-hungry applications in your phone
Also, check the fault is not because the phone is running in safe mode for a couple of hours
Sometimes, a user suffers from a poor battery because of an OS bug on the phone. So, check and fix and see it helps
Perform a reboot to close all apps running in the background and see if this helps you to deal with poor battery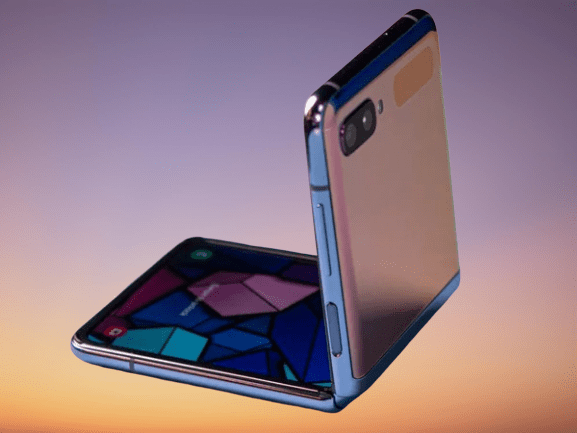 4: Screen Doesn't Work
As we all know, Samsung Galaxy Z Flip is not a really old phone, but reports are being submitted by users more and more day by day. There have been problems related to the screen as well. Well, we have listed Galaxy Z Flip Solutions not only to fix connectivity and battery problems but screen problems too.
Solutions
Just make sure that the problem is not just there because the device screen sensors make a mistake with your phone
Take off the glass guard from the screen to verify whether the problem occurs
One of the reasons for Samsung Galaxy Z Flip's screen related problems is the lack of cleanliness against sweat, oil, dirt and grease particles
The problem could be due to a fault in any part of the hardware inside your phone
Verify if the default screen drivers aren't working quite perfectly
5: Camera Stops Working
The problem in a camera is one of the most unexpected Galaxy Z Flip Errors, but it's not really a challenging job to get rid of that problem. Here is are solutions:
Solutions
Remove all 3rd party camera applications from your phone if you are using one
Don't turn on Safe Mode if your phone is having a camera problem
Check if new updates are available for the operating system, which can help you to fix that problem
This problem may arise only because the phone has a problem with any of the hardware in it
Close the camera application and reopen it after 30 seconds and test whether this solves the problem Delete the camera application cache and test whether this helps you solve the problem
Check to ensure that the actual issue is not triggered simply because the camera lens is faulty or has damage to it
The memory of the phone selected to store the camera files could not have any storage space, and that may cause this issue.
The Last Word
Indeed, it's an awesome smartphone regardless of all Samsung Galaxy Z Flip Complications. Obviously, technical errors are possible in almost all gadgets and electronics, and Z Flip is no different. However, all problems seem to be resolved near in the future.
Yes, you read that correctly in the future. Let's not forget that it's the 2nd generation of Samsung's foldable smartphones, appealing users worldwide. Are you a Galaxy Z Flip user?
What kind of problem you're facing? Drop your comment below, and we will try our best to have that problem here alongside its proper solution.