The Apple iPad is an excellent tool for learning about new topics or passing the time with your favourite shows and movies. However, these gadgets' screens are often rather large, made of glass, and comprised of intricate components for touch operation. Because of this, they are easily damaged by bumps, drops, and scratches.
There is a lot of concern that the cost to replace the screen on the newest iPad models will be extravagant. It is true that the cost of "replacing" a whole screen component may often be almost as costly as purchasing a brand-new iPad.
However, there is a second choice that is significantly less costly. In other words, if the iPad's LCD portion is still functional, you may "refurbish" the cracked screen itself instead of buying a whole new replacement screen to fix the iPad's broken screen.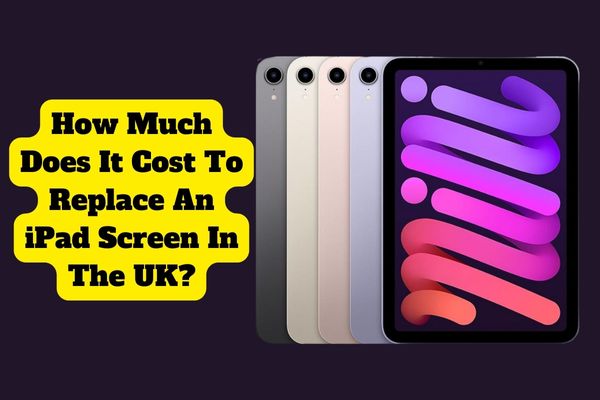 It may be feasible for an experienced, competent, repair professional to replace just the damaged elements of the screen while maintaining the sections that are still working. It's possible that doing so may help you save a significant amount of money.
When should you go for an iPad Screen Replacement?
There are a few things to check if you think there's an issue with your iPad's screen. First, you need to determine whether your iPad is damaged or not. Has the screen symptoms of physical damage or cracking? Do any visuals show up for you? Does the touchscreen react to touches?
Second, you'll have to figure out exactly what's broken. The good news is that you can get a replacement screen if your current one is damaged. But if there's no obviously broken part, pinpointing the issue might be difficult unless you're a trained repair expert. If you need help figuring out how to fix anything, you can contact Apple Care.
Moreover, it is essential to be aware of the whole expense of maintenance. This will vary based on the type of iPad you have. NextGenPhone has compiled a list of every Apple iPad model and the approximate cost to replace the screen.
"Please note that the prices shown below are for educated guess only and are not to be used as a guarantee. Before moving further, please double-check the online pricing to make sure there have been no recent changes."
How Much Does it Cost to Replace an iPad Screen in the UK?
Apple iPad Mini Screen Replacement Cost
iPad Mini 4 – £60
iPad Mini 5 – £70
iPad Mini 6 – £70
Apple iPad Air Screen Replacement Cost
iPad Air 2 – £60
iPad Air 3 – £60
iPad Air 4 – £135
iPad Air 5 – £135
Apple iPad Pro Screen Replacement Cost
iPad Pro 9.7 – £70
iPad Pro 10.5 – £75
iPad Pro 11″ 1st Gen – £150
iPad Pro 11″ 2nd Gen – £150
iPad Pro 11″ 3rd Gen – £150
iPad Pro 12.9″ 1rd Gen – £110
iPad Pro 12.9″ 2rd Gen – £190
iPad Pro 12.9″ 3rd Gen – £190
iPad Pro 12.9″ 4rd Gen – £220
iPad Pro 12.9″ 5rd Gen – £220
Is it worth fixing an iPad?
The cost of fixing your tablet or iPad should be weighed against the cost of purchasing a brand-new device of the same kind. If the price of repairs is going to be between half and two-thirds of the cost of new equipment, you may want to look into getting rid of the broken one.
Why is it so expensive to fix an iPad?
When it comes to fixing Apple products, the company can't afford to be picky because of the high number of repairs they conduct, the importance of their brand, and the length of their guarantee. Customers expect and are willing to pay more for high-quality repairs.
How long does it take to repair a cracked iPad screen?
To get a free initial estimate, make an appointment in a nearby shop. At what time do you expect this to be completed? However, certain repairs may take longer than others and may take up to seven business days to complete.
Does Apple Limited warranty cover the cracked screens?
In most cases, Apple will replace screens that have been cracked for free. The Apple warranty does not cover accidental damage.
Does the iPad screen crack easily?
The cracks in an iPad may be found in a wide variety of different degrees of severity. They often progress from one stage to the next once they have been detected.