Samsung holds up its position on number 1st, competing with all other well-recognised smartphone brands with its state-of-the-art smartphones. Very much like its many entirely-baked smartphones, Samsung Galaxy A51 is an astonishing device with impressive features but some users have reported a couple of Samsung Galaxy A51 Issues on the internet. The reported problems include keyboard issues, a problem with its display, and quite a few others.
By going through numerous posts shared by Galaxy A51 users, we have compiled a couple of Samsung Galaxy A51 Issues and Solutions that might help you to stop suffering any further. So, let's have a look!

1: Display Problem
One of the major problems users face is the "Display Problem" and most of the users don't know how to get rid of it. We have described in detail a simple and easy way (Safe Mode) to solve your phone's Display Problem in no time. Installing any 3rd party application isn't a bold move – instead, follow the listed below simple steps:
Solution:
Switch to the phone's home screen
Switch off your smartphone by holding a power button
Following that holds a power button icon and you'll see Safe Mode in the bottom
Click on it to confirm "Reboot to Safe Mode"
Delete or uninstall all apps that are obstructing your phone
Now, restart your phone and move out from a Safe Mode
2: Black Screen Problem
A plethora of Galaxy A51 users has complained that the display becomes black sometimes. Most of the time it happens because of choosing "Adaptive Brightness" – therefore, switch off "Adaptive Brightness" to solve this issue. If, however, the problems remain the same, applying the "Wipe Cache" technique is a bold move as it's an excellent method to get rid of the black screen problem. Here is how to wipe the cache partition:
Solution:
Hold a power button to switch off your phone
Hold now a power button and volume up key at once unless you see Android on the display
Release now both power and volume up key
You will see many options in Recovery Mode
Use a power key to choose "Wipe Cache Partition"
Restart now your phone and you are done
3: Touch Screen Doesn't Work
Not only a black screen but users have reported that Galaxy A51's display doesn't work flawlessly sometimes. Hence, you will be in trouble while using apps like messages, emails, making calls and others.
If you open the contacts, it does the same, and some 3rd party application gets started abruptly. For example, if the smartphone is dropped, then a continuing risk exists with the data loss.
Therefore, if you are worried about data loss, adopt the following method of recovering the data.
Solution:
Download "Broken Android Data Extraction" from Play Store
After downloading tap on "Start" to select a model of a smartphone
Keep following the steps that appear on your phone's screen
Verify your phone by keeping it in download mode
Download now the recovery package and restore your phone
The screen then will be prepared from folders and files
Tap on the "Recovery" button to restore your data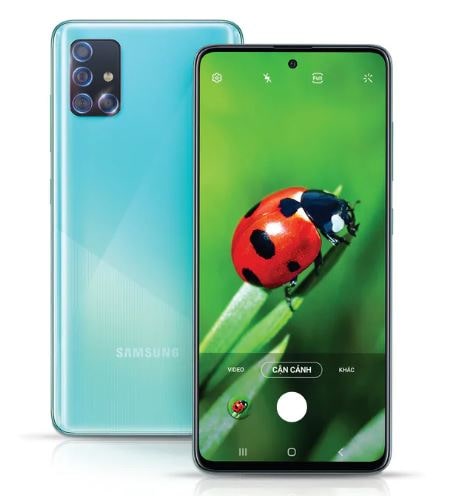 4: Keyboard Issue
Last but absolutely not least, the most basic method to fix any problem is to "Force Stop" as it helps you to restart the app on your phone. Moreover, "Accessible Keyboard of Google" absolutely needs a reboot but many of you might think that why we need to reboot it?
It's to be noted using Google Keyboard for a long time may interrupt your smartphone's overall functions. Therefore, it's a wise move to reboot Google keyboard once in a while. Make sure you go through the listed below steps to get it done.
Solution:
Visit your phone's "Setting"
Tap on "Applications List"
Choose an app named Application Manager
Search out for Android Keyboard App and choose it
Tap on the "Force Stop" button to close it and start now again
5: Often Restarts
After getting reports from different Samsung Galaxy A51 users, we have listed down a couple of solutions that might help you get rid of the "restarting problem."
Applications installed from 3rd parties sometimes can cause any smartphone to restart or crash. We will be starting from the basic method of troubleshooting. So, let's have a look!
Method 1 – Perform Force Restart
Most of the time minor firmware issues or glitches can cause to restart your phone over and over again. Well, you can get them fixed by "Forced Restart" which can make your phone fresh and reloads all services and applications. Here is how to solve it:
Press and hold the power key alongside the volume down key and don't release it
Keep both keys held down together for 15 seconds and release when your Galaxy A51 logo is on the screen
When rebooting is finished, check if it still restarts or crashes by itself.
Method 2 – Boot into Safe Mode and Analyze Apps
Another method is to boot into a safe mood as it can help you find out if any 3rd party app forces your phone to restart or crash randomly by itself. While a safe mode, all 3rd party applications are temporarily disabled. Here is how to enter safe mode on your Galaxy A51:
Switch off your smartphone
Press and hold Volume Down Key for a couple of seconds
Now, alongside Volume Down Key, press the Power Key to turn it on
When a boot is completed, you will see a "Safe Mode" on the left side of the display on the bottom
Release now the volume key, swipe the screen, and tap on Settings
Scroll down and tap on Application Manager
Check out the downloaded section and find out recently downloaded applications which you are doubtful is causing a problem
When you find the application details, tap on uninstall and you're done
Take a while to use your phone and then see if this problem occurs or not. If nothing happens when using your phone in a safe mode, this means that any of your applications or services that are downloaded are most likely triggers.
That said, try uninstalling your latest downloads individually and then test your device later. Or, you can just remove the suspected app if you remember which app was installed before starting the trouble.
In the meantime, if your phone still crashes or restarts, again and again, it means that the problem has become more complicated and requires more rigorous solutions.
Method 3 – Wipe Cache Partition
When it comes to wiping the cache, it might help you get rid of that problem. This method wouldn't erase everything from your phone as long as it's done currently. Here is how to wipe the cache partition:
Switch off your smartphone
Press Volume Up, Power, and Home buttons simultaneously for a couple of seconds
When the Logo of Samsung appears, don't release Volume Up or Home Button but release a Power button
When the Android logo appears, release all the buttons
You will see Android System recovery in a matter of seconds
Press the Volume Down button to choose "Wipe Cache Partition"
Press the Power button to confirm the selection
Wait for a while until the cache partition is cleared
Once your phone is done clearing it, the Reboot System option will appear
Press the Power button to restart your phone
Test now your smartphone once the reboot is finished and see if that problem occurs by itself randomly. If the problem continues, then your phone might need a "Factory Reset" through recovery mode and it's the last solution.
6: Battery Doesn't Last Longer
Almost every Android user, nowadays, complains about battery performance. However, not every smartphone user faces poor battery performance as there are numerous factors that contribute to reducing battery timing, such as the availability of viruses in your phone, continuous data downloading, and the highest screen brightness. Make sure you go through these solutions to increase your phone's battery timing significantly.
Be sure that a phone virus that normally makes its way into your device does not cause this problem
One of the key factors is the installation of power-hungry applications on your phone.
Make sure the error is not triggered because your phone is running for a long time in safe mode.
Close the apps in the background and see if this will help you solve the problem
For certain cases, this problem is induced by just the extra screen brightness
7: Camera Quality Isn't Good
It's, without a doubt, surprising that a number of users have reported that the Samsung Galaxy A51 camera doesn't capture as bright photos as it should. The reasons behind poor quality images are many. We have done our best and gathered some solutions for you. Apply them and see if they help.
Check to ensure that the problem is not caused by the burst mode you selected during the image capture Often just a video call triggers this problem, and you simply have to test whether the signal strength is too low.
Search if the phone has no storage space so that the captured images are stored in a low-grade format
Be sure that the problem is not just that the camera lens has moisture or dirt in it
This can be because the shooting mode you have chosen is not in line with the surrounding weather conditions
8: Slow Performance
Facing glitches and lags while working or playing games on your smartphone is, indeed, irritating – especially when you have spent a handsome amount of money. Normally, users face slow performance in their phones due to installing countless apps that are not in use but consume RAM and storage. Hopefully, these solutions will work for you.
Make sure the installed applications and the phone operating system are updated to the latest versions available
Only clear the cache details you did not clear on your phone for a long time
One of the reasons for the popular Samsung Galaxy A51's performance-related problems is the defective RAM on the phone
Be sure that you don't run many apps at once
Do a hardware reset, and hopefully, the problem will be solved
Ensure that your device's memory is not completely filled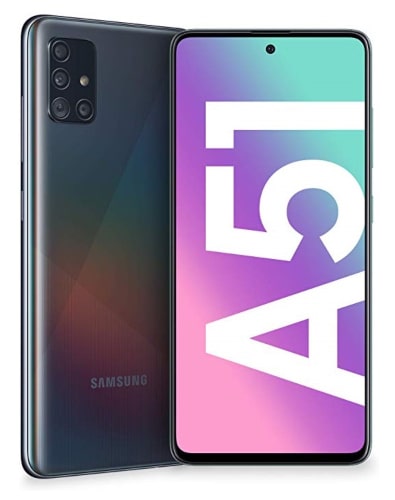 9: Overheating Problem
Is your smartphone getting warm, or you're facing a heating problem? You shouldn't be really worried as there are different factors behind this problem. However, you shouldn't take the Samsung Galaxy A51 overheating problem with a pinch of salt. We've listed down a number of reasons behind this problem alongside solutions to help you get rid of it.
Attempt a basic reboot and see if this helps you fix the problem
One of the reasons is that so many games are installed on the phone
The battery inside your phone might have a problem
This problem also comes from poor applications and unused phone data
Most users face this issue only because they have a third-party or low-grade adapter on their Samsung Galaxy A51
A high-power charger may be the reason for this problem
Wipe the cache partition off and check if the problem can be solved
However, it's to be noted that it will erase everything in your smartphone like your personal information and other data – therefore, be sure to create a backup of your most important data beforehand.
Let us finish this off by saying that all listed above issues are fundamental and can be resolved with efficient methods. We very much hope that this post will help you at least a bit.
Is your Galaxy A51 working smoothly without any issues? Do share your opinion in the comments section!