A signal booster is useful if you often have weak signals, missed calls, sluggish internet rates, or unstable mobile connections. Although there are a lot of products out there, but it might be difficult to narrow down your selections to find the best one.
To help you out, we've gone ahead and produced a list of the best options.
In this article, we will provide you with an overview of each booster, focusing on its distinguishing characteristics and what makes it stand out from the others. So let's begin!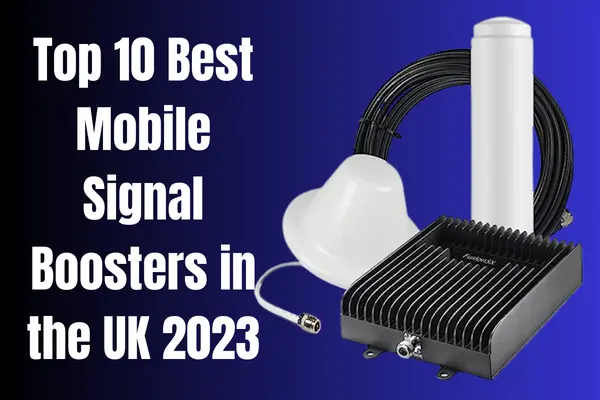 How to Choose the Best Mobile Signal Booster?
It's crucial to get the best mobile signal booster for your requirements if you're in the market for one. Some things to think about are as follows:
Coverage Area
Think about how much ground you'll have to cover. Choose a booster with the appropriate range for your requirements, from a single room to a complete building.
Compatibility
Make sure the booster works with your carrier's network and the signal you're seeking to strengthen (3G, 4G, etc.).
Signal Strength
Find a booster that can increase your signal by the right amount for where you are. Where you are and what kind of terrain you're on will determine how powerful the signal booster is for you.
Budget
Price ranges can vary depending on the size and complexity of the booster. Determine how much you're willing to spend before making a purchase.
By considering these factors, you can find a mobile signal booster that is right for you and your needs.
Top 10 Best Mobile Signal Boosters in the UK 2023
1: SureCall Fusion5X 2.0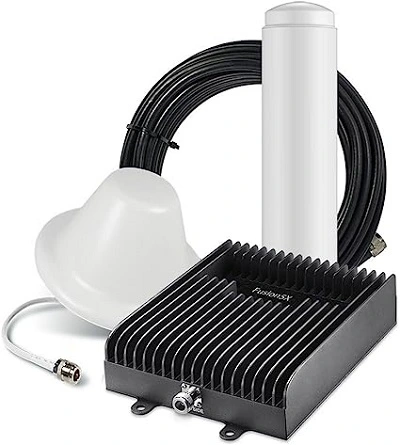 The SureCall Fusion5X 2.0 is an advanced signal booster designed for larger structures. It is perfect for large commercial buildings, hotels, and storage facilities up to 20,000 square feet in size.
The Fusion5X 2.0 is multi-carrier compatible and offers secure data and voice transmissions. Using cutting-edge technology, it ensures that the signal strength is constant across the coverage area by reducing signal interference and maximising performance.
2: weBoost Home MultiRoom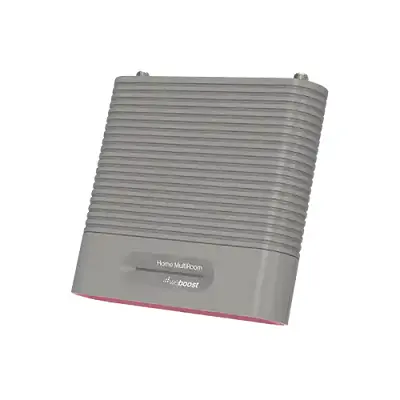 To enhance signal strength and coverage in homes up to 5,000 square feet in size, weBoost created the weBoost Home MultiRoom signal booster. It's compatible with every major network provider in the UK and boosts phone and data signals for better connection on all your gadgets at once.
The booster's small size and sleek appearance make it ideal for use in any room, and the straightforward instructions for setting it up make it a breeze to set up.
3: HiBoost Home 10K Plus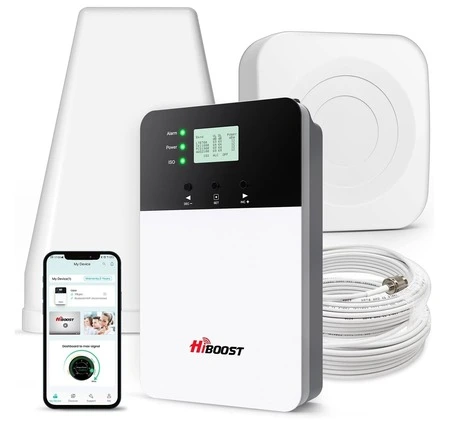 The HiBoost Home 10K Plus is a robust signal booster ideal for large buildings and households. It guarantees stronger signals and better reception across various carriers in an area as large as 10,000 square feet.
The Home 10K Plus is compatible with 2G, 3G, and 4G LTE networks, so you can always stay connected with your phone calls and data.
4: Cel-Fi GO X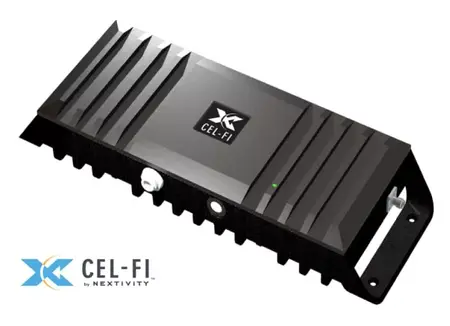 The Cel-Fi GO X is a flexible signal booster that can be used in a wide range of locations, from private residences and commercial buildings to moving vehicles. It's intended to enhance phone, text and data services across various providers.
The GO X's substantial signal enhancement makes it a great option for areas with spotty or poor reception. It can be used outside because of its sturdy build and weatherproof design and it will maintain connection no matter how harsh the weather gets.
5: WilsonPro 70 Plus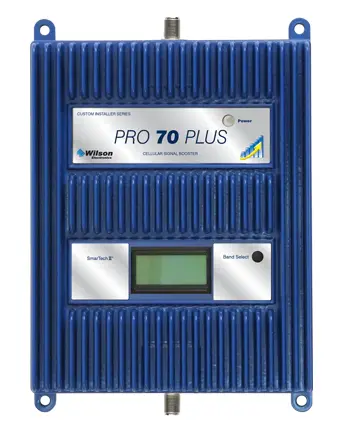 If you need a signal booster for a large business facility, look no further than the WilsonPro 70 Plus. It improves signal strength and reliability across various carriers in an area as large as 25,000 square feet. The booster works with both 3G and 4G LTE networks, allowing for speedy data transfers and crystal-clear phone conversations.
6: SureCall Flare 3.0
For smaller houses and flats, SureCall created the Flare 3.0, a signal booster that is both portable and simple to set up.
It can boost signal strength and coverage for numerous users in an area up to 3,000 square feet in size. The Flare 3.0 is compatible with all major UK carriers, boosting 2G, 3G and 4G LTE signals for increased data transfer rates and clearer phone calls.
7: weBoost Drive Reach
The weBoost Drive Reach is a dependable signal booster made for automobiles, trucks and recreational vehicles. Better call quality, quicker internet speeds and fewer lost calls are all possible thanks to the increased signal strength when on the go.
The Drive Reach operates on 2G, 3G and 4G LTE networks and is compatible with all major UK carriers. Its small, elegant form factor makes it simple to set up and works with a wide range of antennas for optimal signal pickup.
8: Wilson Electronics DT Pro
The Wilson Electronics DT Pro is a flexible signal booster that works well in smaller buildings like residences and workplaces. It can boost signals for several carriers across an area up to 5,000 square feet in size. The DT Pro is compatible with 2G, 3G, and 4G LTE networks, giving you superior voice and data transmission speeds.
9: HiBoost Travel 4G LTE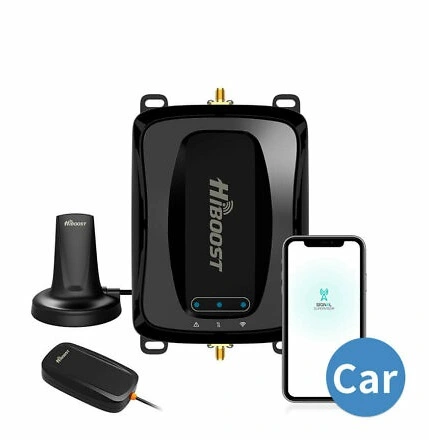 The HiBoost Travel 4G LTE is a portable signal booster designed specifically to improve signal quality on the road. It's great for those who travel a lot and find themselves in places with spotty or nonexistent cell service.
The enhanced connection and transfer rates are available for both phone and data services through the booster. The HiBoost Travel 4G LTE works with a variety of UK carriers to boost reception in areas with spotty service.
10: Phonetone Signal Booster

If you need to boost your signal in a small to medium-sized region on a budget, consider the Phonetone Signal Booster.
It improves the performance of 2G, 3G and 4G LTE networks across a wide area (up to 2,500 square feet), and it is compatible with different UK providers. It's simple to set up, boosts data speeds and reliability and is perfect for usage in homes and small businesses.
The Legality of Mobile Signal Boosters in the UK
The most important question is are mobile signal boosters legal in the UK? It is important to understand the rules and regulations in the UK regarding mobile signal boosters before making a purchase.
The UK's communications regulator, Ofcom has established rules for signal boosters to follow to prevent them from interfering with current networks.
All signal boosters sold or used in the UK must conform to Ofcom's technical specifications. In addition to having a serial number or other unique identity, they must be registered with Ofcom.
If your signal booster doesn't fulfil these standards, you might face penalties or even criminal charges. Because of the potential for interference, signal boosters are also banned from use in certain areas like hospitals and airports.
Conclusion
Investing in a solid mobile signal booster can significantly boost signal strength and get rid of dead zones in a world where mobile connection is crucial. The top 10 mobile signal boosters in the UK in 2023 mentioned above provide a variety of alternatives to meet a variety of demands, whether for domestic usage, business areas, or vehicles.
These boosters enhance the signal strength so that calls come through clearer and quicker and data transfer rates stay stable so that you can always stay connected online.