2019 was, indeed, an awesome year for OnePlus, thanks to its groundbreaking and entirely-baked smartphone OnePlus 7 Pro. It's an excellent value for money smartphone, sporting a dazzling 90Hz AMOLED display (edge-to-edge), a super-fast Qualcomm Snapdragon 855 Chipset – partnered with a whopping 12GB RAM.
Most interestingly, a trio-camera configuration outback and a pop-up camera on the front both are its selling points. However, 4000mAh battery and in-display fingerprint scanners both also make it stand out from the competition.
All these mind-boggling features and onboard components promise a smooth and exquisite smartphone experience, but very much like other Android smartphones, some users might need to deal with a bunch of problems in their OnePlus 7 Pro.
We have compiled a list of OnePlus 7 Pro Issues alongside their possible and suitable solutions for your convenience. However, not every solution will work quite perfectly for every user, but still, we hope it'll help you get it fixed expediently.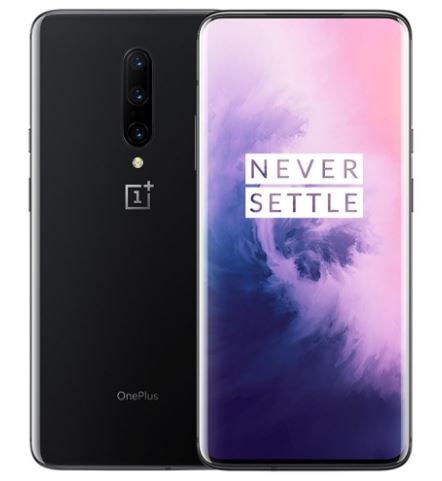 Fast Battery Drains
Regardless of its more than enough mAh battery, there are chances that you'll be encountered with fast battery drain due to many reasons.
Disabling 90Hz can immediately help you get these kinds of OnePlus 7 Pro Errors as 90Hz consumes more battery as compared to the 60Hz refresh rate. To disable it, open your phone's settings and choose "Display." Tap on Screen Refresh Rate and set it to 60Hz.
Also, make sure your phone is not loaded with hungry-apps that actually responsible for this problem. Another reason behind the fast battery drain is the shared internet connection of your phone with Hotspot.
Proximity Sensor Problem
According to OnePlus 7 Pro users, a screen automatically turns on when the phone is a little over an ear during a call. Most of the time, it has been linked with a problem in the proximity sensor of the phone. This one of the major OnePlus 7 Pro Problems means activating a notification pulldown is quite easy and it can be irritating.
As of now, only a couple of users have reported that kind of problem – therefore, OnePlus hasn't yet picked up this issue and not provided a proper solution for it. However, performing a reboot as well as clearing cache/data or performing hard reset can help you get rid of that problem, but we're not sure exactly sure about it.
Touchscreen Problem
Although there are plentiful OnePlus 7 Pro Solutions but what if a little portion of your phone's screen doesn't work? A handsome number of users worldwide have reported that their phone's top right corner of the display doesn't often work, which is, of course, a problem. The problem becomes really annoying when opening a new tab on the Chrome browser.
Interestingly, OnePlus has accepted this problem in its OnePlus 7 Pro smartphones and promised with users to fix it with software update sooner than later. It obviously means there is nothing a user can do to get rid of that problem. A little bit of wait is recommended!
Front Camera Pops Up Suddenly
We have gone through a wide number of reports published by users, showing that a selfie snapper pops up unexpectedly in OnePlus 7 Pro. Seemingly, a camera pops up during an incoming video call before even answering the call. It should noticeably appear after answering the call but it's quite important to note that it pops up when your phone is in your pocket.
Perhaps, you should perform a reboot as well as a clear cache of Google Duo application. If the problem remains the same, you should perform a hard reset to overcome this problem. Indeed, it's not a proper solution – therefore, we are expecting OnePlus to release a software update to fix that issue for all.
Read More: Samsung Galaxy A51 Issues
The Last Word
OnePlus 7 Pro, without a doubt, an amazing smartphone with everything on paper one would need. Therefore, it's quite rare that you have to deal with all listed above OnePlus 7 Pro Complications.
We love hearing from our readers along with their reviews, questions, and suggestions. So, use our comments box below and let us know if more details are required to solve your OnePlus 7 Pro problems with simple and proper solutions. We will try hard to find the right solution to help you get rid of it.