Somehow smartphone users face different kinds of problems even after spending a plethora of money for a flagship device from a well-reputed smartphone brand. It's also true that smartphones have different troubles when not cared too much by users. Unfortunately, recently launched a ground-breaking smartphone by Samsung named Samsung Galaxy A71 has too many issues as well.
We have done our best and listed down the most common Samsung A71 Problems alongside their solutions for your convenience to get rid of all of the issues smartly with less efforts. So, let's keep going!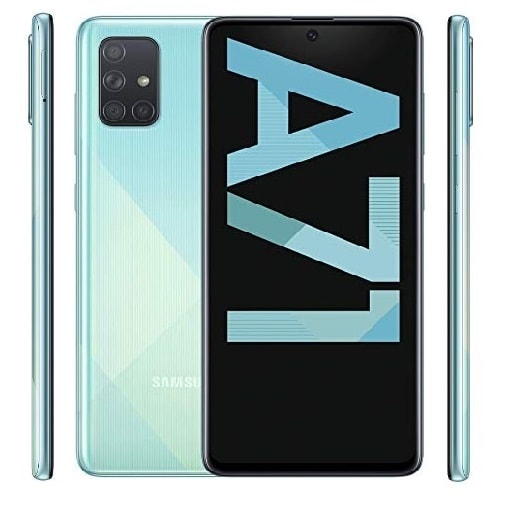 1: Overheating Problem
We shouldn't take a heating problem with a pinch of salt as it can damage your phone's internal components. Therefore, getting rid of that kind of Samsung A71 Complications and issues is mandatory with immediate effects.
Try out a reboot and see if it helps you to deal with that issue
Double-check all installed applications are fully updated
Most of the times, overheating caused due to bad apps installed and unused of data.
Another reason could be a high-power charger
Also, there is a chance that your phone is having something wrong inside with the processor
The last thing to overcome overheating is to wipe the cache partition and check if it helps.
Read More: Samsung Galaxy A71 Full Review
2: Poor Battery Life
There are many Samsung A71 Drawbacks reported by users worldwide, and poor battery life is one of them. Well, there might be numerous reasons behind poor battery such as continuous data downloading, a virus in the smartphone, and the extra level of screen brightness.
To get rid of the poor battery, it's recommended to use Wi-Fi as much as possible
Don't turn on automatic updates for already installed applications
Also, avoid using extra brightness in your phone that can cause this problem
Make sure that the fault is not triggered as the phone runs for a long time in safe mode
Check if there is just this problem because many notifications lie in the background unread
It's recommended to close apps running in the background and check again if it helps you get rid of it
3: Slow Performance
Many smartphones disappoint when it comes to performance, and according to published reports of users worldwide, they're facing slow performance in their Samsung Galaxy A71 issue. The reasons behind slow performance could be many, but we are hope that our listed below solutions will help you get rid of it.
Turning off the phone and turning it on might help you to restore its performance
Or, you can clear cache data of your phone if you haven't cleared it for so long
Check if all installed apps are updated, and OS is updated too
Avoid filling your internal storage completely. Leave at least 2GB free space for better performance
Don't run numerous apps at once
Reset your hardware, and you'll get rid of that problem quite conveniently. Do save your data before you take action
4: Slow Charging
As technology is getting advanced more and more day by day, users are looking for super-fast charging features in their smartphones.
And it's quite irritating when you spend hundreds of dollars for a flagship phone that charges slowly. Unfortunately, slow charging is also one of the major Samsung A71 Issues reported by many on the internet. Here is a solution to get rid of it:
Check if there is a weak charging source as it can be the major reason behind slow charging due to slow power fluctuation
Avoid downloading stuff from the internet or don't play games while charging
Don't turn on data and Wi-Fi while charging the phone
Performing a software reset is a bold move, and hopefully, this problem will be gone
A major reason for slow charging is a faulty battery. So, check and perform an action accordingly
You have nothing to do with this problem but make sure you don't have apps on your phone that don't work properly.
Read More: Samsung Galaxy A51 Common Issues
The Bottom Line
Facing a problem in a smartphone is quite common but getting rid of it is not less than a challenging job. We are very much hopeful that our today's post has helped you even a little finding Samsung A71 Solutions you were looking for.
Do let us know if you're facing a problem in your Galaxy A71 which isn't mentioned above. We will do our best to have it here alongside an easy and convenient solution.