Going back into the past (almost 2 decades) we were having phones with small screens and a creeping internet. And after a speedy and cool technological evolution, a smartphone technology had witnessed a herald rise and covered a path for entirely baked smartphones with a decent number of features. Now in 2019, we have got our hands on the latest and coolest smartphones with innovative designs and state-of-the-art features from Samsung, Apple, Huawei, Xiaomi. All smartphone makers are expected to launch a plethora of phones 2020 as well (of course) with mind-boggling features to entice the audience.
After spending numerous hours searching, we have come up with some of the Mobile Phones Coming Out in 2020. So, let's dive into the list without further ado.
1: Nokia 10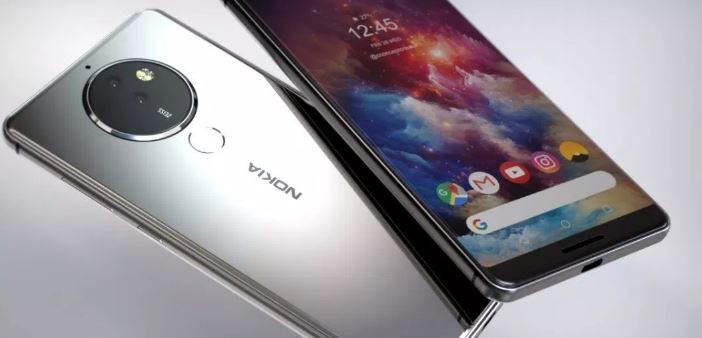 Does it sound realistic? Maybe not but Nokia is expected to launch Upcoming Mobile 2020 which is named Nokia 10. The phone is said to be loaded with a combination of dual 48MP (wide-angle and telephoto) camera sensors on its rear with 4-axis Optical Image Stabilization.
On the front, on the other hand, there will be a 16MP selfie snapper for selfies and videos calls and importantly, it'll be capable enough to record 1080p videos. Rumours suggested that it's going to have a 6.5-inches display and other features include a dust-resistant, water-resistant and Quick charge 4+.
2: Xiaomi Mi 10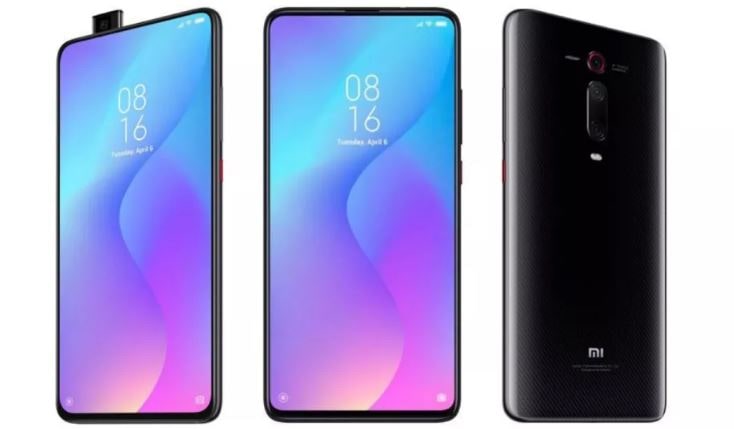 If rumours and suggestions around are to be believed, Xiaomi will launch its new flagship device in China almost a couple of days before Mobile World Congress 2020. Price-wise, it's expected to set users back £500 which seems to go against the likes of upcoming LG G9 and Galaxy S11 (upcoming).
The Xiaomi Mi 10 is one of the best and New Phones Coming Out 2020 with expected Qualcomm Snapdragon 865 chipset, a gigantic 64MP Samsung camera and MIUI 10. Rest of the expected features include 5000mAh non-removable battery which is a huge upgrade on currently available 3300mAh cell and 6.2-inches display. It's most likely that Mi 10 will say goodbye to a notch and follow a punch-hole route instead of a pop-up camera.
Read More: Xiaomi Mi 10 Preview
3: LG G9 ThinQ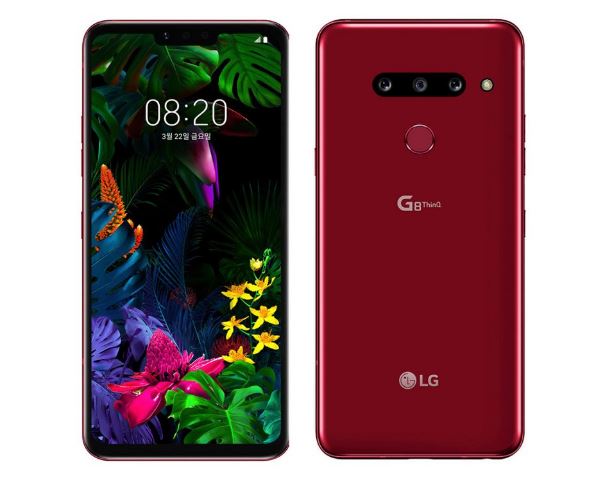 Online sources didn't reveal much about LG G9 ThinQ but it's most likely to be launched at Mobile World Congress 2020. We are short on words on if it'll hit shelves in the UK – like LG G8 ThinQ. According to LG itself, V-series wouldn't have 5G connectivity whereas G-series will be stuck on 4G. So, it doesn't promise well for a phone which was already looking for a little dated with its bumpy notched screen, a rear-mounted fingerprint scanner, and a dual-lens camera. The LG G8 ThinQ excels, however, in terms of display and audio quality and expecting the same for LG G9 ThinQ wouldn't be wrong. The LG G9 ThinQ, moreover, is expected to lack a 3.5mm headphone jack which has been dropped by Samsung in its newly released Samsung Galaxy Note 10.
4: Apple iPhone X Fold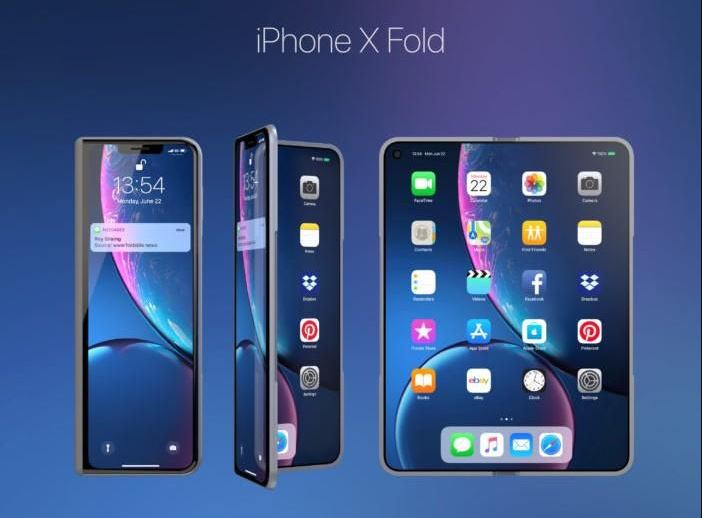 Apple wouldn't launch any fordable smartphone somewhere in 2019 but that doesn't mean the company isn't going to launch a foldable phone in the upcoming years. There are strong rumours around suggesting that Apple will introduce its first foldable phone named iPhone X Fold which seems to become the Best Upcoming Smartphones 2020.
One can go through the patented images – indicating that Apple's upcoming phone is going to be foldable. In addition, there are numerous real-to-life fan-made renders, showing how precisely the phone is going to be. However, nothing is official and everything we have heard is based on rumours.
5: Huawei P40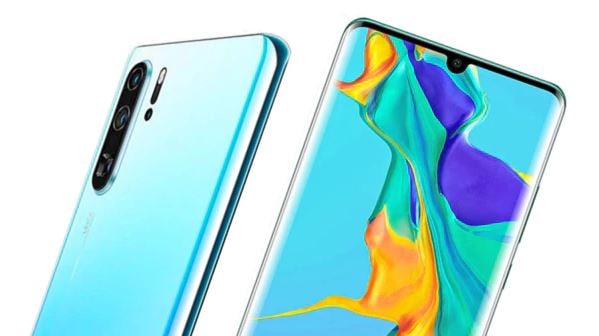 Without a doubt, a wide range of Phones Launching in 2020 and interestingly, Huawei P40 and P40 Pro would be one of them. Huawei normally launches its P-series devices after MWC and these both devices will likely be released in March alongside a 5G variant. There are some sources, indicating that it'll be named Huawei P400 but we are considering P40 as a successor of Huawei P30.
Huawei's P-series devices are known for its photography – therefore, the upcoming Huawei P40 Pro will have a fifth camera which is going to go against the likes of Nokia 9's Penta-lens camera configuration. It's expected to be armed with HiSilicon Kirin 990 Chipset which has now been tested for Huawei Mate 30.
6: Samsung Galaxy S11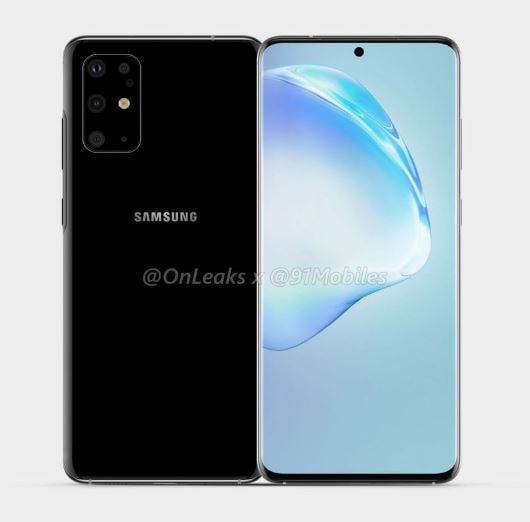 The upcoming phone from Samsung' Galaxy S-series is most likely to be Samsung Galaxy S11 which will borrow some features from Samsung Galaxy Note 10 such as 45W fast charging, enhanced and high-quality cameras as well as colour options. It'll have a heart-rate sensor and a dedicated Bixby button but it seems to lack a standard 3.5mm headphone jack.
It'll use Qualcomm Snapdragon 865 Chipset in some markets whereas the UK audience will get the latest Exynos Chipset. Besides, it'll flaunt a significant camera update (most probably 64MP lens) and a smaller front-facing camera cutout.
Read More: Samsung Galaxy S11 Preview
7: OnePlus 8
OnePlus is yet to be done with all phones of 2019, but the design of the upcoming OnePlus smartphone has now been leaked – indicating a punch-hole camera on the front for selfies and video calls. The phone from the front looks a lot like Samsung with a punch-hole and curved display.
The phone is most likely to hold its position on shelves sometimes in 2020 (as expected), and as far as OnePlus 8 price is concerned, it's likely to go for a whopping £800 or a little more.
As compared to OnePlus 7 Pro, OnePlus 8 has quite a few differences, i.e., a depth-sensing 3D Time-of-Flight sensor (something that only comes with premium smartphones), and a slightly smaller display with a size of 6.65-inches.
The else includes Qualcomm Snapdragon 855 Plus Chipset – designed for gaming, and OnePlus has added "Google Pay," which is also named "OnePlus Pay" for contactless payments. Be noted that this feature was announced only in India it's likely to be available only there.
Read More: Oneplus 8 Preview
8: Microsoft Andromeda Foldable Smartphones
So far, only Huawei and Samsung are the leaders in the world of foldable smartphones with their Huawei Mate X and Galaxy Fold smartphones, respectively. Very much like both of them, it has been rumoured that Microsoft is currently working on a foldable smartphone which is named Andromeda, and it's expected to be available in stores to buy sometimes in 2020.
According to the reports, it'll be a button-less smartphone with a clamshell design and may arrive with a stylus like a Microsoft Surface Laptop. This foldable smartphone will have the functionality to become a tablet by folding it out like Huawei's Mate X and a smartphone when folding into half.
Furthermore, we have heard that Microsoft has plans to work on the Windows platform as well as useful onboard apps that will work perfectly on foldable smartphones.
9: Xiaomi Mi Mix Flex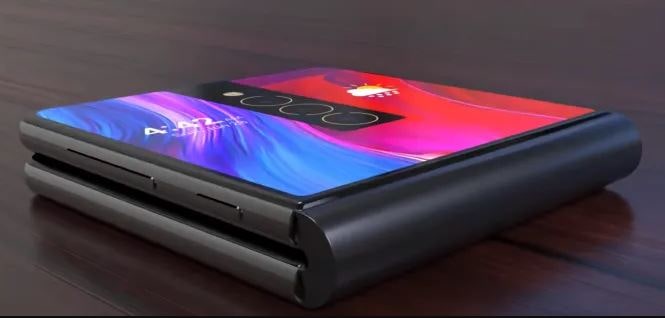 One of the leading smartphone brands "Xiaomi" has all set to win the hearts of millions of people once again with its upcoming "Xiaomi Mi Mix Flex" foldable smartphone with dual display.
The phone, according to the sources, will have a one-3rd camera outback – designed for a marvellous, hidden earpiece as well as a pop-up selfie camera. The revealed powerful specs and novel design suggests a premium price tag (not known yet), but its official release date, however, is yet to be revealed.
A bunch of speculated specifications of Xiaomi Mi Mix Flex foldable phone includes a 6.2-inches display, Qualcomm Snapdragon 855 Chipset – partnered with 6GB/8GB RAM and Adreno 630 GPU.
It has up to 128GB onboard memory, 20MP + 16MP + 8MP rear cameras and a single 25MP camera on the front. It's expected to make its debut in three different colours – Silver, Black, and White. It'll run on Android 9.0 Pie operating system and will have 4200mAh battery to power it.
10: iPhone 12 (2020)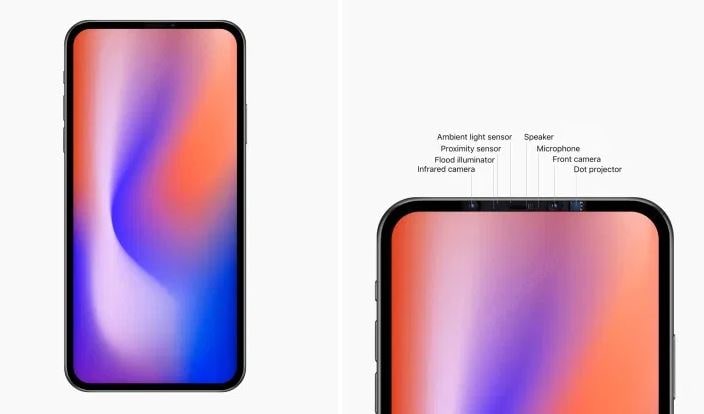 iPhone 12 is one of the most-anticipated and new phones coming out in 2020, very much like Apple's iPhone of every year. It would, obviously, not land before September 2020 but most likely to hit boundaries with its unique and different design, an exceptional number of cameras and much more.
It will be Apple's first and foremost iPhone to support 5G networking. It's rumoured to be the first too to kill a notch and flaunt in-display Touch ID functionality. Still, it's too early to put even educated guess but a report published by Barclays analyst suggests that it's going to have a significant amount of RAM as compared to iPhone 11 Pro Max, a square-edged stainless-steel frame and glass on both front and back.
As for pricing, it's expected not to stay widely in line with 2019's iPhone devices – thanks to its significant upgrades. The iPhone 11, for instance, comes at £729, iPhone 11 Pro set users back £1049 and iPhone 11 Pro Max goes for a whopping £1149. So, its pricing range might go up – maybe even higher than we think.
Read More: iPhone 12 (2020) Preview
The Bottom Line
Very much like 2019, 2020 seems to be an excellent year for smartphone brands. Samsung will try its best to keep leading the chart with its 1st position whereas Huawei will do its best too to become world's number 1st smartphone brand. It's too prompt to expect anything as nobody knows what's exactly going to happen in the world of smartphones. However, listed above Upcoming Smartphones 2020 can be taken with a pinch of salt. We will update this page as soon as more details drop. So, make sure you check this page on a regular basis.
Common FAQ's
Which Phone is Coming in January 2020?
Very much like 2019, January 2020 will be loaded with a handsome number of smartphones such as Xiaomi Mi Note 10, Samsung Galaxy Note 10 Lite, Honor 9X, Redmi K30 and a couple of Samsung's Galaxy A-series devices. All smartphones will have enticing and entirely baked features to appeal to buyers.
What are the Top Next-Generation Smartphones?
Rating upcoming smartphones, as of now, is too prompt but let's not forget that every smartphone brand will try harder to lead others and the audience once again will see a bunch of smartphones with marvellous features from giants. The most-anticipated and top next-generation smartphones are likely to be Apple iPhone X Fold, Galaxy S11, Galaxy Note 11, Moto Razr V4, Google Pixel 5 and quite a few others.
Which Smartphone takes Best Pictures?
A smartphone with Sony IMX586 sensor can help you get the best, colourful and detailed pictures. The biggest smartphone camera, so far, is 48MP. You can consider buying Vivo V15 Pro, Oppo F11 Pro, Honor View 20, Samsung Galaxy A80 or OnePlus 7 Pro for best photos with that number of megapixels (48MP).
Is Apple Better than Samsung?
Buying Samsung devices is a bold move – thanks to its more flexibility, freedom of choices and functionalities as compared to Apple's devices. The Apple devices, however, are best for those who have security concerns. But again, Android devices produced by Samsung offer users with a better combination of entirely-baked plentiful features and value, of course, as compared to Apple's limited features and devices.