Not as a shining brand as Samsung and Huawei but Motorola since its inception has been struggling a lot to hold a significant position in the world of smartphones. So far, Motorola has launched a huge assortment of flagship and mid-range devices under its G-series.
The most recently launched Moto G8 Plus is also a state-of-the-art smartphone that arrived on stores alongside three other variants – very much like last year's Moto G7.
As its name suggests "Plus" – it surpasses others in terms of battery life, eye-catching build, a number of rear cameras and, of course, modern and coolest mid-range chipset.
Still, we have been going through a handsome number of Moto G8 Plus Errors or problems, reported by users across the globe.
Although a number of reports aren't really scary and with simple and proper solutions, all these problems can be fixed conveniently. We are very much hopeful you'll find all possible issues of Moto G8 Plus alongside solutions below.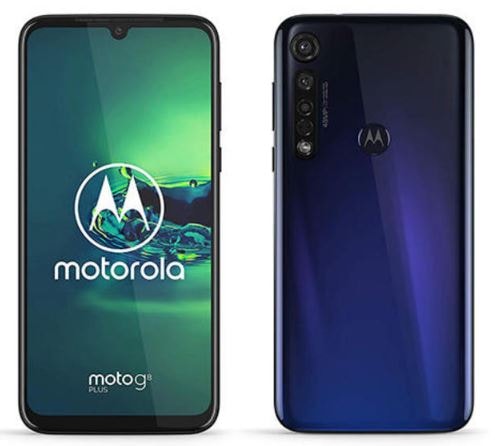 1: Fast Battery Drain
The Motorola Moto G8 Plus holds a massive 4000mAh battery to help you go through an entire day with ease. And interestingly, a chipset used inside the phone is quite power-efficient. The first endurance has, however, been cut off by an unexpected draining of a battery that many users face.
Moreover, users have reported that the battery keeps draining when it's idle, and the screen is off. So, if you're facing such Moto G8 Plus Issues even after getting updates installed, hopefully, listed below ways will help you get rid of it.
Solutions:
Make sure apps don't run on background and also avoid using unnecessary 3rd party apps
Be sure your phone has stable signal as bad network keeps hunting for signal and hence, battery drains
Always prefer using Adaptive brightness or try lower
Don't turn on Location services and Bluetooth when not needed
If nothing helps, reset your phone to factory settings
2: Bluetooth Problem
Bluetooth connectivity problem is another one of the most common Moto G8 Plus Problems users have been facing. This issue mostly occurs when Wi-Fi is enabled alongside Bluetooth simultaneously. And when both are turned on, users start facing disconnecting issues over and over again without any solid reason.
It's highly recommended to keep your device and apps up-to-date to solve this problem on your Moto G8 Plus. Besides, you can go through these ways to overcome this issue.
Solutions:
Visit Settings of your phone
Remove all paired devices
Try pairing with other devices again
Try resetting network settings and see if it helps
Don't turn on Automatic Pairing
Turn on Safe Mode and try again
Or, reset your Moto G8 Plus to factory settings
3: Unexpected Shutdown
The unexpected or random shutdown is indeed a serious Moto G8 Plus Issue that needs to be fixed as soon as possible. It appears like approx. every Moto G8 Plus worldwide is having a kernel defect that causes unexpected or random shutdown. This happens when a battery is less than 80%. So many users have already asked the company for a replacement which is a bold move.
However, you'll have an option to solve this problem on your own if you want. Be sure to go through these steps and see if they help:
Solutions:
Make sure the operating system is updated
Boot in Safe Mode and see
Don't turn on Battery Optimisation
Enable Data Service
If nothing helps, try once to reset your phone to factory settings
4: Contactless Payments Problem
Of course, Google Pay (NFC Payment) has significant importance in Android users' lives across the globe. But what if it becomes quite worst when you pay for the products you buy and your phone don't connect to point-of-sale? Obviously, it's irritating for everyone.
And that's what users at company's own forum have reported and asked for help. We have a couple of Moto G8 Plus Solutions to get rid of that problem such as removing a protective case, turning off Mobile Data, Wi-Fi and Bluetooth. Also, double-check your details you have entered in Google Pay application. Moreover, you can try reinstalling this app to see if this works.
The Bottom Line
Having a problem in the Android device is not a big issue, but not getting it fixed on time may cause a serious problem. Hopefully, our listed above solutions against Moto G8 Plus Complications will help you overcome your problem quite conveniently.
If still, a problem remains the same, you're then recommended to contact Motorola's service center as soon as possible. And if we haven't listed above a problem you're going through, do let us know down in a comments box.