There are so many ways how to reset Android factory when you need your phone to be working properly as it was before. The factory reset comes into action when your smartphone stops responding or freezes suddenly. Sometimes, restarting your smartphone should fix such kinds of problems but in some more serious cases, factory reset is needed.
A factory reset is also mandatory when it comes to selling out your smartphone to another person. We have come up with quite a few ways how to reset an Android phone without password. So, let's keep going!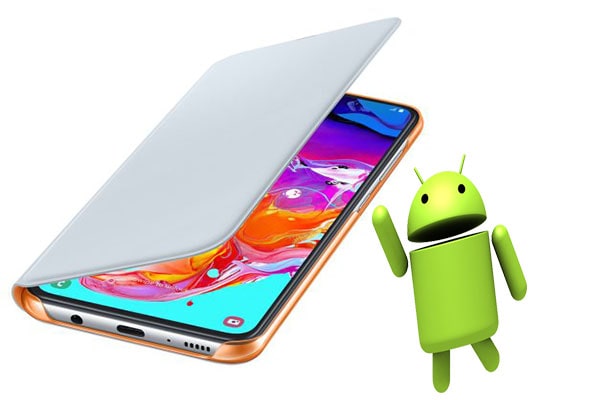 A factory reset is needed to get your Android device opened and there are multiple scenarios:
When any of your nearest and dearest tries to open up your phone with the wrong password and your phone ends up in system lock.
When there is a virus plague or bug which can only be removed by performing a factory reset.
Or, you forget your phone's password or pattern but needs access with immediate effects.
All the above scenarios indicate that a factory reset is required to get rid of that problem. However, Android users (mostly) don't know how to reset Android phone when locked – but this article is here for your help which teaches you how to prepare your Android smartphone for factory reset and how to perform such action without compromising on your important data.
Get Back-up of Your Important Data
Getting a back-up of your important data means you are safe and nothing will be lost. Hence, you are ready to perform a factory reset of your Android smartphone.
Visit your phone's settings
Tap on Accounts > Backup > Backup & Restore
Turn on Back Up My Data Switch
Choose an account You want for backup data and click Ok
Tap on Sync Accounts and select Sync Now
All your data will be synchronised in a couple of minutes on your selected/chosen Google account and your phone is ready for factory reset.
Do Consider Factory Reset Protection
Factory reset protection (FRP) can become a major issue that needs to be resolved if you aren't able to remember your Google account password. The factory reset protection is actually a security feature of Android smartphones that avoids others from resetting it.
Before performing a factory reset for android, restrictions appear on screen with a caption "Google Account Verification" and asks for a Google account password.
Factory Reset from Settings Menu
Using the settings menu is the easiest way to perform a factory reset on your Android smartphone and interestingly, it's not really hard to follow. Go through these listed below steps and reset Android to factory settings.
Visit your phone's settings
Choose System > Reset > Erase All Data
Scroll down a page and choose "Reset Phone"
Enter your pattern/password/PIN and select Continue
Choose Erase Everything and you're done
Factory Reset When Phone is Locked (Hard Reset)
The most common way to reset your Android phone is by "hard reset" when it's locked and you have forgotten the password. When it comes to hard reset for android phone, it erases all of your data but can unlock your phone and break your PIN or password easily. It's only recommended when there is no recent backup for your phone data – otherwise, you will need to be careful before going for a hard reset.
Different smartphone brands have different ways to reset the phone's hard like if you are a Samsung user, you are required to Hold Volume Up key with Power Button and the Home key simultaneously to perform a hard reset. You will a couple of options on the screen – where you are required to go down to wipe data/factory reset by pressing volume down key.
LG smartphone users need to press and hold the volume key and the lock key or power button. Don't release these buttons until you see the LG logo on the screen of your phone. Press now and hold the power or lock key again and release when the factory hard reset option appears on the phone.
Regardless of brand or model, it's mandatory to note that hard reset will remove all of your important and valuable data and you wouldn't be able to recover it later.
Important Note: Don't you want to lose your important data but need a factory reset to get your device opened? You should then look for a special tool or software that is best for how to reset Android phone when locked.
The Internet is loaded with a handsome range of tools and software like "dr.fone" and "iMyFone LockWiper" that perform a factory reset on your locked smartphone without even losing a small piece of your data.
All available software and tools are compatible with Samsung and other devices and can remove pattern, password, PIN, fingerprint or even facial authentication in a couple of minutes with quite a few simple steps.