Nextgenphone presents a list of all common Samsung Galaxy Note 10+ Problems alongside proper solutions to get them fixed with ease. Well, Samsung Galaxy Note 10 and Note 10+ both are one of the best flagship smartphones – released by Samsung in 2019 with state-of-the-art features we've never seen before.
The phone is loaded with a stellar camera configuration, marvelously designed hardware, the inclusion of S Pen, and quite a few other features to appeal. Along with these super-fancy features, Galaxy Note 10+ is not free from issues as problems and errors normally start popping-up from time-to-time.
Samsung Galaxy Note 10+ Common Problems and Solutions
Although problems and bugs in any smartphone are really annoying in expensive smartphones but thankfully, Galaxy Note 10+ Errors can be fixed smartly with a couple of implementations. We have listed down a couple of methods you need to keep in your mind when dealing with the common Galaxy Note 10+ problem. So, let's have a look!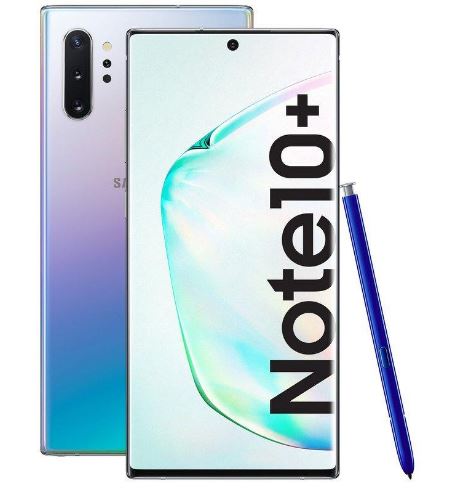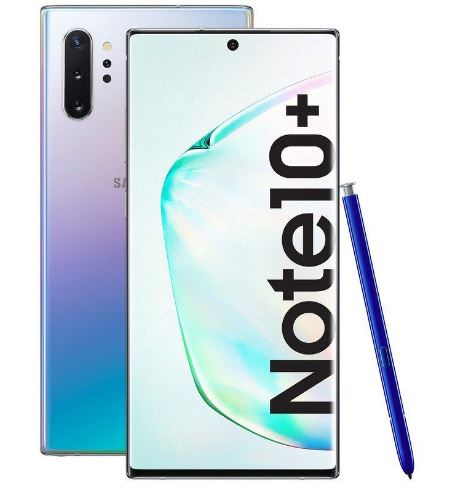 1: Touchscreen Problem
Indeed, Samsung Galaxy Note 10+ is a big smartphone with bigger display – 6.8-inches screen. According to some reports, a number of users are getting accidental taps or screen touches – for instance, accidentally launching different applications, opening Edge apps panel, or more.
Unfortunately, there are no bezels around to put your hand during your use – but you're in luck as one change in settings can help you get rid of these Galaxy Note 10+ Issues quite conveniently. Here is what you need to do:
Visit Settings of Your Phone
Choose Display Option
Scroll Down to Accidental Touch Protection
Turn it On
This isn't only helpful in preventing touches but also helping through accidental touches in your purse or pocket.
On the other hand, some users have complained that the screen often doesn't recognise touches, especially with S-Pen. Samsung is currently looking into this matter, and users will be acknowledged shortly.
2: Fingerprint Scanner Problem
The phone comes with a built-in screen protector that can be removed to enjoy better results with a fingerprint scanner. However, if you still face a problem regarding the Fingerprint scanner, it's recommended to move your finger in different locations while getting your finger registered.
It's recommended to complete the process with a few times holding your phone with one hand, as that's how most of the users unlock their devices. Make sure you don't hold your phone in one hand and tap with another hand. Record your finger as you usually hold your phone.
When adding a case, we advise you to restart the entire finger scanning cycle to get the right angle. Make sure you remove all the prints from your phone and restore them again after applying a case.
Moreover, we have learned that twice making the same finger increases the performance significantly. Therefore, whether you use a case or not, try recording your finger twice can improve screen sensitivity.
Read More: Samsung Galaxy A51 issues
3: S-Pen Problem
Are you experiencing Galaxy Note 10+ Issues with S-Pen? You're in luck as Samsung in 2020 has added numerous noteworthy features, and now it has loaded with different sensors, Gyroscope, Bluetooth, and more. Hence, it enables you to use your S-Pen remotely, a magic wand as well as a shutter button for its camera sensor.
This means, however, that there is also a small built-in radiator battery that can run out. And although all the basic S-Pen functions operate 24/7, a battery life includes some of the wireless options.
In addition, some users have many questions about the fact that the S-Pen isn't always working or doesn't work in odd places.
If you're using Galaxy Note 10+ and your S-Pen doesn't work as per your needs, it's requested to put it in the smartphone for a minute as it can charge this Pen to use 30 minutes. Again, it's only for a couple of features, as the rest of the things work perfectly fine even with 0% battery of S-Pen.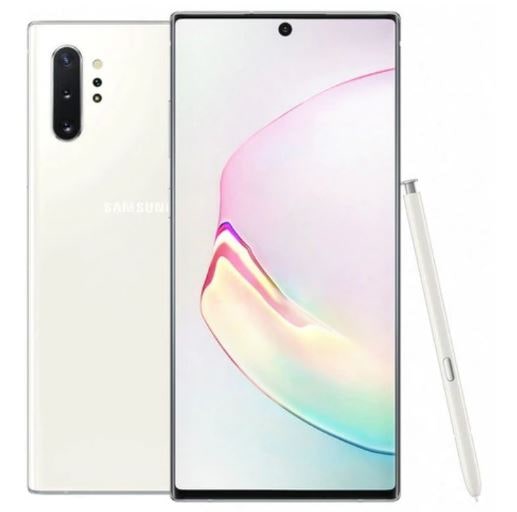 4: Fast Battery Drain
The Galaxy Note 10+, without a doubt, is loaded with a massive battery and fast battery charging feature to help you stay online throughout the day with ease. However, if you still face a fast battery drain, hopefully, these Galaxy Note 10+ Solutions will help you out:
Visit Settings of Your Phone
Choose Device Manager
Choose Battery and Battery Usage
You'll see a detailed breakdown on which app is using more or less battery and what's going on. If an app is misbehaving or doesn't work perfectly and uses too much battery, it'll be positioned on the top of the list. And if you see anything other than Android System, Screen, Display, or games you're using, then something is wrong. Be sure to uninstall and reinstall again the app or service that consumes too much battery and see if this helps.
Read More: Samsung Galaxy A71 issues
5: Poor Signal Strength
Have a look around, and you'll find many people complaining about poor signal strength in their Galaxy Note 10+. The users have compared the signal bars of their Note 10+ with signal bars of other smartphones and found a significant difference.
Before we proceed, it's important to note that more bars don't really mean a signal strength. However, there are a plethora of reports in which certain Galaxy Note 10+ devices seem to have a real problem. Here is a solution:
If you use Wi-Fi more often than note, be sure to activate or enable Wi-Fi calling from Settings
This routes all of your calls through Wi-Fi rather than Cellular network
Contact your Carrier if it doesn't help
Many users have rebooted their smartphones several times and even performed factory resets many times, but the problem hasn't yet been eliminated. For the future, Samsung may be able to make an upgrade, but there is no proper solution as of now.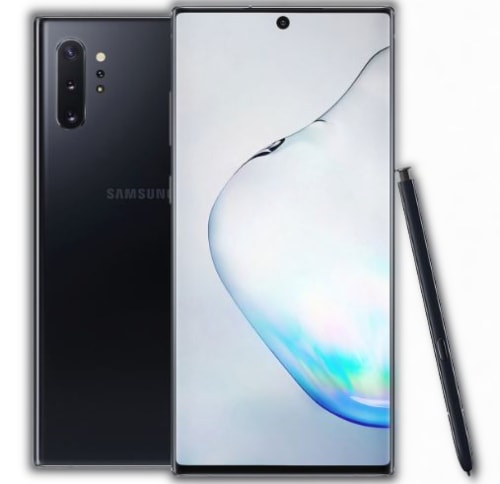 6: Wi-Fi Problem
The Samsung Galaxy Note 10+ WiFi Issue is quite common, like many other Android smartphones. The phone has poor Wi-Fi performance, drops, and connectivity issues, according to users.
Based on different online sources, "SmartSwitch" (Samsung's super powerful and helpful app) may be a major reason behind this problem. It's because it can transfer the name, connection for you, all passwords, and hence, causes a glitch in the Matrix.
If you're experiencing a poor Wi-Fi performance or connectivity issue, hopefully, these listed below steps will help you out:
Visit Settings
Choose Connections and then Wi-Fi
Push and hold your connection
Tap on Forget Network
Search again for a Wi-Fi network
Find your Internet connection and put password again
It's recommended to reset network settings once
Besides, we do recommend you to give a restart to your router after 10 seconds and see if this helps.
Read More: Samsung Galaxy M30s issues
The Last Word
The listed above solutions against all Samsung Galaxy Note 10+ Complications aren't only simple but quite powerful as well. These are the easiest ways to overcome your problems in a jiffy if appropriately applied.
However, if results don't appeal to you and you aren't able to get your issue fixed, it's recommended to contact Official Samsung Support with immediate effects.
Do we have described a problem above you're facing in your phone? If not, then let us know down in a comment section below. We will try to help you as soon as possible with a simple but proper solution.