Samsung is not only known for its S-series and Note-series devices for premium customers, but a handsome number of phones are available for budget-conscious buyers in its mid-range lineup. The mid-range has everything for everyone, from medium specifications to flagship features at affordable prices.
Samsung Galaxy M30s is a budget-oriented smartphone with the trendiest design, a decent number of onboard components, and an eye-catching price. But, very much like other Android operating smartphones, it has a bunch of common problems and issues reported by users across the globe.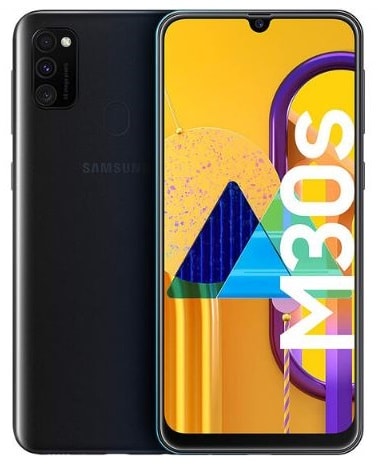 So, we have compiled all Samsung Galaxy M30s issues or problems here we have gone through along with their solutions for your convenience. So, let's have a look!
1: Poor Battery Life
Poor battery life is becoming a common problem nowadays in approx. every Android smartphone, and unfortunately, it's one of the biggest Samsung Galaxy M30s Issues as well. We are hopeful these listed below steps will help you get it fixed.
It's a bold move to remove all 3rd party applications – especially phone cleaners or battery savers.
Visit your phone's settings and turn on the Power Saving option to save some juice.
The battery saver is said to be an excellent option to improve the battery life significantly.
Make sure to turn off all location services when not required.
Always prefer Wi-Fi over Mobile Data and use Data only when it's required.
Avoid installing giant apps like Facebook that need a lot of power background services to work.
2: Heating Problem
Based on reports published by users, Galaxy M30s starts getting warm even when using only for a couple of minutes. Hopefully, these precautions will help you overcome these Samsung Galaxy M30s Issues.
Make sure the heating problem is not because of too long charging. Once it's charged fully, take off the unplug with immediate effects.
Also, try not to use your phone while charging, as using your phone during charging may lead to such a problem.
Besides, avoid playing games for a couple of hours as it's one of the major reasons behind the heating problem in any smartphone. It's better to take a pause.
When you're on a call, don't let Mobile Data and GPS turned on. The reason is that on-call requires power and numerous services of your smartphone that lead to a heating problem.
3: Unexpected Shutdown
Like a poor battery, the unexpected shutdown has become a common problem among Android smartphones. If you're facing the same problem in your phone, make sure to try out these listed below Samsung Galaxy M30s Solutions and see if they help.
First and foremost, you have been encountered such a problem, you are requested to take care of its heating problem – mentioned above.
The heating problem is the major reason that causes this problem when it reaches its maximum level.
Secondly, make sure to charge your phone completely.
Don't put it on charge until the battery drains entirely.
If nothing helps, a factory reset on your Galaxy M30s can help you fix that problem.
After factory reset, don't restore backup – rather, restore your entire data manually.
4: Auto-Restart Problem
A user on Samsung's own forum has posted a comment – saying his Samsung Galaxy M30s restarts automatically many times in a day. Obviously, it's quite irritating, especially when you're busy playing games, having a discussion with your loved ones on the call, or doing some important work.
Some users have posted a number of solutions, too, on Samsung's forum and one of them is as follow:
The phone restarts automatically because "Auto Optimisation" is turned on. And it mostly happens at night. To get rid of that problem, all you need to do is to disable Auto-Optimisation, and you're done.
To do that, visit your phone's settings > Device Care > Select 3 Dot Button on the Top Right Corner > Choose Auto Restart/Auto-Optimisation and turn it off.
Wrapping Up
All these solutions work perfectly and help you overcome Samsung Galaxy M30s problems quite conveniently. However, it's to be noted that you would only be able to solve your software domain problems as hardware issues cannot be fixed.
In case of any hardware problem, you're recommended to get it repaired from the smartphone manufacturer's service center (if the warranty is available).
If we've not mentioned a particular problem or issue, you're facing if your Galaxy M30s, or looking for alternative solutions, do let us know down in a comments box.