LG is one of the top smartphone manufacturers as per routine, recently LG released a new smartphone which is LG STYLO 6. As far as its price is concerned it offers better features in its price range and shows a good performance.
We smell the rat, when many users start reporting issues, the device performance is almost up to the uses of its users. So we carried out deep research on this conflict and personally observed a device and conclude that there are few technical issues with this device.
We worked on it and today we appear here with those issues and their possible solutions. If you are also an LG STYLO 6 user and countering issues and thinking that you have got yourself into hot water, or thinking to buy this phone, then this article is specially written for you. So, be with us till the end of the article.
Before discussing the problems and solutions of STYLO 6, let's have a quick overview of its specifications. STYLO 6 is available with a 6.3-inch IPS LCD with a resolution of 1080*2400-pixels. The processor is Media TEK HELIO P35 (12nm), and it comes with a triple set of cameras, one of the 13MP primary, the 2nd one is 5MP ULTRA-WIDE, and last but not least is also a 5MP depth camera.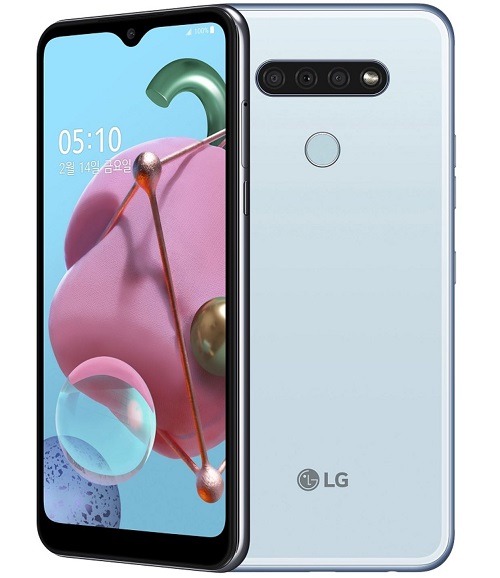 Let's break the ice and discuss in detail its bugs and fixies, let's have look one by one;
Slow and sluggish interface
Stylo 6 is facing some slow and sluggish interface apps will open slowly, frozen screen, and your device will hang again and again. This issue usually happens with older phones, but due to some technical issues, you may have to face this on the new device.
Are you also feeling this issue in your STYLO 6? If yes! then stop worrying, because we have found all its possible solutions and we assure you that at least one of the following tricks will sort out the issue.
Let's have look at solutions;
First of all, make sure that you are not using any antivirus or junk cleaning app on your device if you are using it, then quickly uninstall it.
There may be one more thing that makes your phone slow, probably your device is run out of storage and almost reach an end then the slowing of the device is an indication of that ending space. Simply, uninstall useless data, files, and apps you don't use, and clear the junk or cache of every app.
If you want to keep excess data on mobile, then make sure to use of Fast class micro SD card.
There may be one more fact that you may be using custom themes on your phone which makes the device slow.
Try to use lite version applications like YouTube lite, Facebook lite, Twitter Lite ETC.
Keep your phone always updated to the latest version of the OS.
Update all the apps regularly.
After applying the above steps, if the issue is still then don't hesitate to do a hard factory reset, and don't forget to enable data backup.
LG Stylo 6's battery drains Problem quickly
For LG Stylo 6 battery drain issues, you may follow the instructions below. You can figure out what's causing your smartphone's Fast Battery Drain by following the procedures listed below.
Solution Tips:
Remove any applications like Phone Cleaner that you may have installed because they take up your phone's battery life while running in the background.
It is available on Google Play.
Always turn off GPS if it's not required.
Long periods of time spent with the phone in power-saving mode can rapidly deplete the battery.
This sort of program should be uninstalled if it promises to boost the battery life of your phone.
Battery life on the LG Stylo 6 might be significantly reduced if the screen brightness is set to the highest level. It's best to keep the phone's brightness at a moderate level while using it.
Cellular Network Issue Or Mobile Data Problem On The LG Stylo 6
If your LG Stylo 6 is having trouble connecting to a mobile network, read on. Also, if the mobile data network isn't operating on your phone, or if you experience network fluctuations on your phone, then you should attempt the following procedures.
Solution Tips
Remove the SIM card from your LG Stylo 6 and re-insert.
Activate the airplane mode for 30 seconds, then switch it back off after a few seconds.
Reset your wireless network settings.
Keep an eye out for a repair by restarting your LG Stylo 6.
Overheating issue
There may be too many factors that cause an overheating problem but we will discuss two primary reasons, one of them is maybe it is the issue of SOC (system on chip) and the second one is maybe battery issue if you also feel that your phone is overheated quickly then must read the following tips because we have found most ideal solutions for this issue.
First thing you have to avoid that do not to use your mobile while charging.
Avoid playing games when the charger is plugged in and avoid the overuse of mobile.
Make sure that you are charging your LG STYLO 6 with the original charger that came with it.
Avoid playing games for a long time.
Make sure that you are not downloading third-party apps and downloading directly from the play store.
Once your device is charged to 100%, unplug it, and avoid overcharging.
Keep your STYLO 6 updated to the latest software.
Regularly update your apps whenever available in the play store.
Unexpected shutting down
Every android user normally faces the same issue in almost every Android smartphone device. In this problem your device suddenly shut down, it usually happens while performing any task, making a call or playing a game.
Are also facing this issue? Don't be panic because we have found its all possible fixies, let's have look at them;
If your STYLO 6 gets overheated, then maybe this is the main reason for the unexpected shutting down of your device.
Avoid the use of heavy back covers, this may heat up the device.
If you have applied the above steps and the issue still remains, then on our suggestion try a hard factory reset.
We are sure this trick will help you to get rid of this issue.
Bluetooth Connection Issues
Most of the series of LG users report the issue of Bluetooth disability, so this is a common issue of LG devices if you have the same issue in it then, simply without wasting a single minute follow the given tricks;
Step 1- go to the mobile setting.
Step 2- go-to system.
Step 3- select the advance option.
Step 4- Check the system's latest update, if there is an update then update it.
Step 5- Now click on the Reset option.
Step 6- click reset WIFI, mobile, and Bluetooth.
Step 7- hit reset.
Unexpected Apps and games crash
If you see that when you open an app or game and it suddenly close, then this is called a sudden app and game crash issue, if you have also this issue on your device then must try the given tricks;
First of all, make sure that your device is updated to the latest software.
Secondly, try to uninstall the app and install it again. This will fix the issue.
Do not keep your mobile in the power-saving mode for a long time and if it is still in power-saving mode then disable it.
If you counter this issue while using a particular app then go to settings and then the application manager and clear the junk or cache of that app.
The above steps will definitely solve the issue otherwise you can try a hard factory reset as the last option.
Fingerprint sensor problem
In this issue, your device may feel hard to recognize you're the fingerprint that you have registered, if you have the same issue then the following solutions for you, now just read and apply them on your device and check if the issue is fixed or not;
The first thing you have to do, that clean your hands because there may be tiny particles on your finger which may be obstacles in recognizing for the scanner to scan.
Clean the fingerprint scanner as well with a soft cotton cloth, and check is it effective or not.
The third thing you should try that remove the previous finger impression and register a new one.
If these steps are not helping, then there is the last option of a hard factory reset.
The verdict
LG is making high-end smartphone devices for decades, no one can neglect LG as the top smartphone brand but some issues can be also caused by the user end. The overall performance of LG STYLO 6 is best in its way, and this issue may be induced by natural human resources, but it doesn't mean that LG is not good.
Here in this article, we have summed up a few LG Stylo 6 issues and how to fix them, but still, if you have any other issue which is not written above then must report us we will guide you properly about that because we are keen to hear from you, thanks to being with us till the end of the article.