More and more companies are launching smartphones one after another due to a rapid rise in their demand worldwide. Now, smartphone companies aren't only producing smartphones that fulfill users' current needs but focusing on a plethora of other needs as well.
Xiaomi is a well-recognised and highly admirable smartphone brand with many state-of-the-art smartphones, and interestingly, its recently released Xiaomi Black Shark 3 is no different.
The phone is up to snuff in terms of display, camera, battery, and all other aspects. However, as it's an Android smartphone, therefore, it's not free from errors and problems.
We have gone through many Black Shark 3 Errors or problems, and here we've listed their simple yet proper solutions for your convenience. So, go ahead and dig down into solutions and get rid of your Black Shark 3 problem.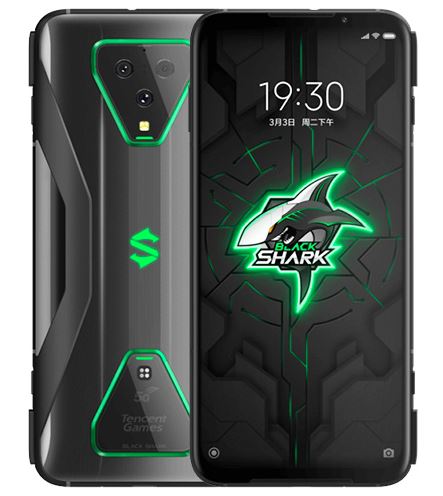 Read More: Xiaomi Redmi Note 9 Pro issues
1: Sluggish or Laggy UI
Thanks to its massive amount of RAM and super-powerful processor – both promise a fast and glitch-free performance even when opening multiple apps simultaneously. The company, on the other hand, also claims it to be the fastest phones as well, but still, a handsome number of users have reported different Black Shark 3 Problems relating to the laggy and sluggish user interface. Hopefully, these solutions will work for you:
Solutions:
Don't install 3rd party apps that claim to be launchers
3rd party launchers aren't as customised as company's own
Perform a reboot – turn it off and restart again
If a problem remains the same, you're then needed to perform a factory reset
Moreover, it's recommended to contact the service center and ask them to reinstall OS
If nothing helps, you better wait for the next update from the company
2: Heating Problem
The most common problem among Android smartphones is "Heating." Unfortunately, it's one of the major Black Shark 3 Issues, according to users. If your phone is raising its temperature significantly even after spending only a couple of minutes, you'll need to take the following precautions:
Solutions:
Always unplug charger with immediate effects when it's charged fully
Try not to use your smartphone when it's on charging
Using your phone on charging leads to the severe heating problem
Although it's a gaming smartphone but avoid playing games for too long
And finally, always turn off Mobile Data, GPS and Location when you're on call
On-call needs a lot of power to run services smoothly that lead to the heating problem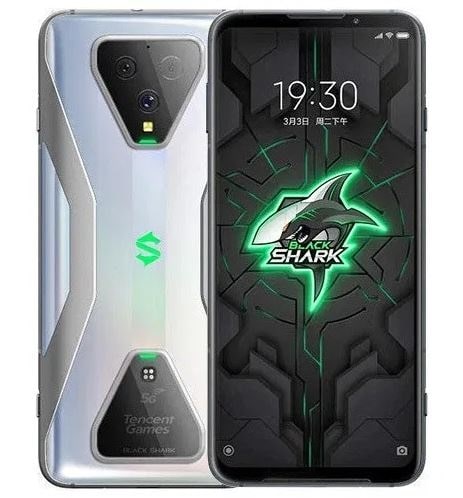 Read More: Xiaomi Redmi K20 Pro issues
3: Bluetooth Connection Problem
Bluetooth problem isn't really a common problem among smartphones, but going through published reports, there are a handsome number of users facing the Black Shark 3 Bluetooth Problem. Hopefully, listed below solutions will help you a little:
Solutions:
First and foremost, you need to update your smartphone. So, check for updates as soon as possible
Is your phone discoverable to other devices?
Make sure you do not limit your Bluetooth phone on it
Only make sure the problem is not triggered solely due to the hidden visibility of the Bluetooth
Make sure that your Xiaomi Black Shark 3 Pro matches the device properly
4: Wi-Fi Connection Problem
If you're facing Xiaomi Black Shark 3 WiFi Issue, then hopefully, these following precautions or solutions will help you out.
Solutions:
Be sure that the router is not entirely disabled, which also creates Wi-Fi issues
The password you enter can be wrong so test and reenter another password
Verify that removal of your Xiaomi Black Shark 3 Pro's Wi-Fi networks in the past helps you solve this issue
Consider modifying the settings of the LAN, which leads to a Wi-Fi link problem
Test if the issue occurs only because the router's cable connection is not right
The chances are that a security issue with the network will cause the problem.
Are you still facing a problem? How about connecting to your smartphone to another Wi-Fi router? It's a bold move to get connected to another Wi-Fi connection to see if it's the same or not.
The Last Word
Let's finish this off by saying that the above-listed solutions are quite helpful against Black Shark 3 Complications you're currently going through (not all). We have gathered these details from different online sources and platforms – therefore, we're not exactly sure if they work perfectly fine.
You're highly recommended to contact Xiaomi's service center in case of serious hardware or software problems if we're unable to help you out.
For any other problem or issue, you've been going through but not listed above, drop your comment below, and we'll strive to provide you with a solution as soon as possible.