In the dynamic and ever-progressing world of technology, the upcoming period spanning 2023 – 2024 holds immense excitement for avid smartphone aficionados.
As technological progress surges to unprecedented levels, the forthcoming wave of smartphones is on the brink of reshaping our digital encounters. These devices are not only set to introduce pioneering designs but also revolutionary features, all geared towards captivating a global audience.
In this article, we delve into the world of the most highly anticipated smartphones, offering a glimpse into the future of communication and connectivity. So, hold tight as we unveil the potential game-changers that are set to dominate the market in the coming year.
Top 10 New Upcoming Smartphones in 2023 and Beyond
1: Google Pixel 8 and Pixel 8 Pro
Expected Release Date: October 2023
Expected Price: $699-$999
Typically, Google maintains its reputation for unveiling highly capable new smartphone models in the latter part of the year, and it appears that 2023 will adhere to this pattern.
Anticipated for an October release, the Pixel 8 and Pixel 8 Pro are poised to showcase refined aesthetics, upgraded internal components, and an enhanced camera system compared to their predecessors.
Additionally, these devices will likely operate on the Android 14 operating system, which has been undergoing public beta testing over the past few months.
Amid the circulating speculations, a prevailing notion suggests that Google will opt not to venture into the high-end market segment. Instead, the focus is on retaining accessible storage options and, hopefully, introducing price points that won't heavily burden consumers' budgets.
2: OnePlus V Fold and V Flip
Expected Release Date: August 2023
Expected Price: $890-$1000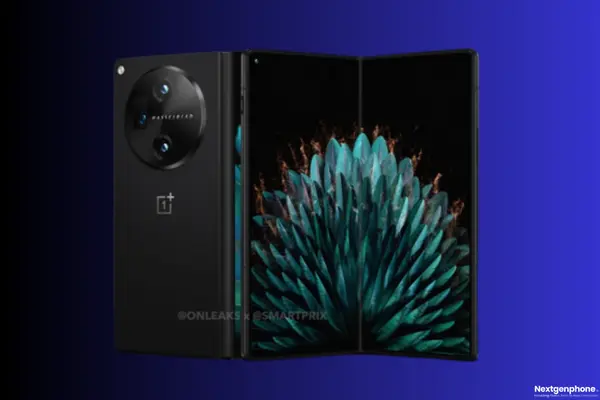 While the OnePlus 11 boasts commendable features, its allure pales in comparison to the potential of the OnePlus foldable smartphone. Despite CEO Pete Lau's assertion that foldable devices lack substantial value, whispers of OnePlus entering the foldable market began circulating in May 2022.
Reports suggested that OnePlus might draw inspiration from the OPPO Find N to create its inaugural foldable gadget in 2023.
Subsequently, the company has pursued hinge-related patents and secured trademarks for names like OnePlus V Fold and OnePlus V Flip, which align with logical nomenclature.
Nonetheless, indications point to a potential change of heart, with more recent speculations hinting at the device being named OnePlus Open. Even OnePlus itself dropped hints about the forthcoming device's name through a tweet.
3: Apple iPhone 16 Series
Expected Release Date: 10 September 2024
Expected Price: $1199-$1399
Apple has recently unveiled its latest iPhone model, the iPhone 15 series for 2023. However, the tech world is abuzz with speculation, leaks and insider insights already hinting at what the 2024 iPhone 16 lineup might bring.
One of the most significant anticipated changes with the iPhone 16 lineup is the size increase for the Pro models. It's rumoured that the iPhone 16 Pro will sport a 6.27-inch display, while the iPhone 16 Pro Max will feature a larger 6.86-inch screen. This marks a notable departure from previous years where sizes remained relatively constant.
Apple is also said to be working on cutting-edge A-series chips for the iPhone 16 series. While specific details on performance enhancements and efficiency improvements are yet to be confirmed, Apple's track record suggests significant gains in these areas.
Another intriguing development in the iPhone 16 lineup is the potential introduction of capacitive buttons for volume control, the power button, and a new "Action Button" across all four models.
Well, as with any early rumours, it's important to remember that Apple's plans can evolve before the official release. Therefore, the information provided here may undergo changes as Apple refines its designs for the upcoming iPhone models.
4: Samsung Galaxy S23 FE
Expected Release Date: Q1 2024
Expected Price: $700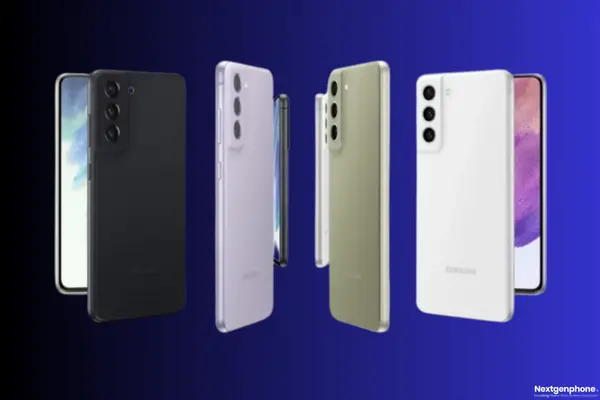 While the S22 FE was notably absent from Samsung's releases, speculations indicate that the company intends to revive its "Fan Edition" flagship with the upcoming S23 lineup this year.
Early leaks suggest a design that bears a striking resemblance to the mid-range Galaxy A54, and the device is anticipated to be fueled by Samsung's proprietary Exynos 2200 chipset.
The focal point of interest is expected to be the camera system, as indications strongly suggest that the S23's primary camera will make a return in a more budget-friendly iteration for this model.
5: Xiaomi 14 Series
Expected Release Date: Q1 2024
Expected Price: $1099-$1499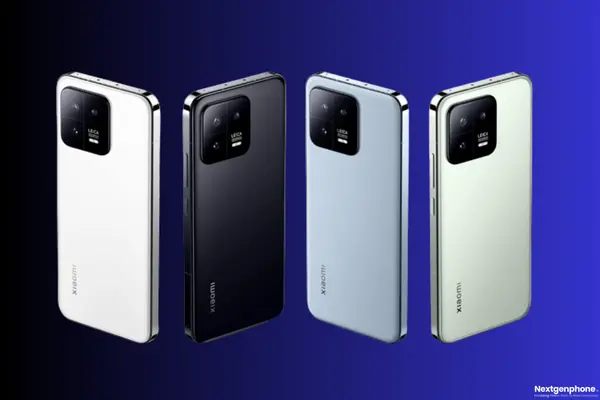 In its customary fashion, Xiaomi has a tradition of introducing its sequentially numbered flagship smartphones within China in December, followed by a subsequent global release in the early months of the following year.
Consequently, these patterns form our expectations for the forthcoming Xiaomi 14 series.
While specific specifications remain undisclosed at the moment, a highly probable enhancement is the adoption of the Snapdragon 8 Gen 3 chipset.
Leaked information thus far has also indicated advancements in charging speed and battery capacity. Moreover, it wouldn't come as a surprise if the 1-inch primary camera sensor featured in the Pro and Ultra variants were to make its way into the standard model of the series.
6: OnePlus 12
Expected Release Date: February 2024
Expected Price: $699-$799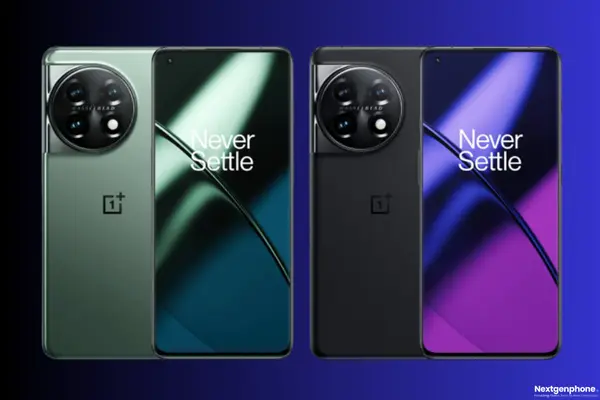 While concrete details about the OnePlus 12 are currently scarce, indications suggest that the forthcoming flagship of the next generation is poised for an early 2024 release.
Initial leaks allude to a 6.7-inch QHD+ OLED screen, an anticipated transition to the Snapdragon 8 Gen 3 chipset, and a potentially captivating enhancement in the form of a periscope zoom camera – a pioneering step for OnePlus.
Numerous aspects remain under wraps, but the anticipation is that more comprehensive information will be unveiled in the near future.
7: Oppo Find N3 Flip
Expected Release Date: August 2023
Expected Price: $1199
Oppo's Find N2 Flip made its debut in China towards the end of the year and was subsequently launched globally a few months later.
This pattern leads us to believe that a similar timeline will be followed this year. Just as before, it's probable that the Flip version will receive international exposure, while the larger Find N3 might remain confined to the domestic market.
As of now, details about the upcoming Oppo flip phone remain undisclosed. Given that this will only be the company's second iteration, it's reasonable to anticipate more of an evolutionary rather than revolutionary progression. As such, one can expect a design and features somewhat akin to the first-generation model.
8: Samsung Galaxy S24
Expected Release Date: February 2024
Expected Price: $800-$1299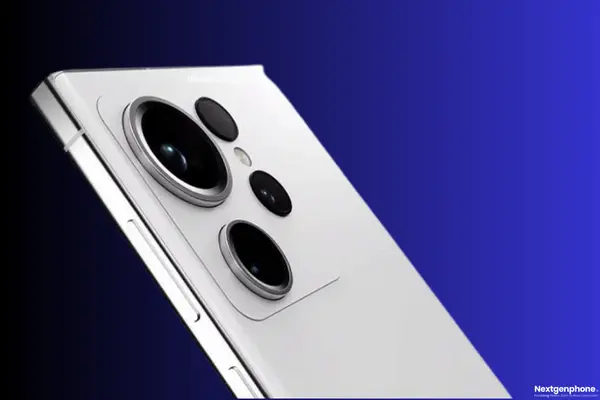 Samsung's Galaxy S lineup continues to be among the most sought-after smartphones not bearing the Apple emblem.
The recent S23 trio, comprising the S23, S23+, and S23 Ultra, showcased iterative advancements rather than significant leaps compared to their predecessors. As the anticipation for 2024 builds, there's optimism that Samsung will unveil something extraordinary.
Present speculations hint at the possibility that the S24+ might not materialise, as the company seems inclined to concentrate on a two-model lineup instead. However, with no firm decisions until next February, there remains ample room for shifts in plans.
9: Pixel G10/Pixel 7 Ultra
Expected Release Date: October 2023
Expected Price: $1000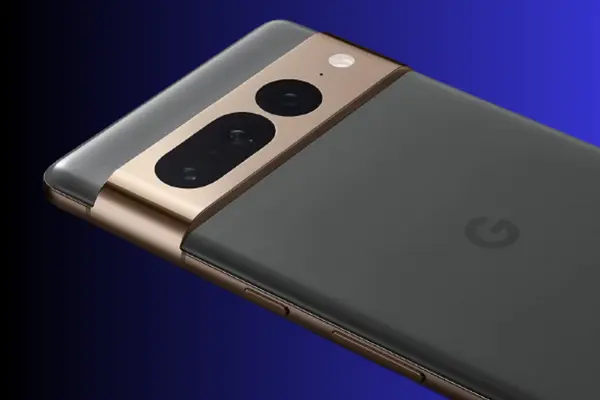 The Pixel G10 emerges as a rather enigmatic device, as the information at hand merely indicates its development and its possession of a display akin to the 7 Pro.
Amidst the speculations surrounding the Pixel 7a series, yet another unannounced Pixel variant has surfaced: the Pixel G10. However, the exact nature of this device remains shrouded in uncertainty.
Tentatively boasting a generous 6.7-inch QuadHD screen – mirroring the Pixel 7 Pro's specifications – it could potentially be the Pixel 7 Ultra, though definitive conclusions are evasive at this point.
10: The iPhone SE 4
Expected Release Date: Q4 2024
Expected Price: $399-$499
Apple appears to have adopted a biannual pattern for introducing its budget-friendly iPhone SE models, evident from the releases in 2020 and 2022. Therefore, expectations point towards the forthcoming iteration making its appearance in early 2024.
The most significant uncertainty revolves around whether Apple will embrace a full-screen design for this phone, leading to the permanent elimination of the Home Button. This transition could potentially entail the inclusion of Face ID in the SE series for the first time.
It's important to acknowledge that certain rumours have hinted at the potential cancellation of the SE 4 model. Consequently, there exists a certain degree of uncertainty surrounding its eventual release.
Why Are These Upcoming Smartphones Worth the Wait?
Without a doubt, in the years 2023 and 2024, a number of new smartphones will enter the market, promising amazing developments and upgrades. But what exactly makes these upcoming smartphones worth the anticipation?
The incorporation of cutting-edge technology is one of the key reasons to anticipate new smartphones. Manufacturers are pushing the frontiers of what smartphones can accomplish, from powerful CPUs to enhanced camera sensors. These devices are supposed to provide quicker speed, improved graphics and stronger multitasking capabilities to meet the needs of current users.
Innovative Display Technology
Smartphone screens are continually changing, with characteristics such as greater refresh rates, enhanced colour accuracy and increased durability. Foldable and rollable screens are already on the market, providing users with additional versatility in terms of screen size and use.
The upcoming smartphones will have a lot to offer mobile photography aficionados. Camera manufacturers are significantly investing in camera technology, including bigger sensors, greater low-light performance and innovative computational photographic capabilities. Even in difficult situations, you would expect stunning photographs and videos.
Smartphone users have long been concerned about battery life. Fortunately, the new smartphones are likely to have more energy-efficient components and software optimisations, resulting in longer battery life. This means you can use your smartphone all day without having to worry about finding a charger.
Conclusion
As we stand on the threshold of the year 2023-2024, the smartphone landscape appears both promising and exhilarating.
The upcoming smartphones are not merely tools for communication, but also the windows into the future – a future where technology seamlessly integrates with our daily lives. From AI-powered personal assistants to breathtaking AR experiences, these devices are set to elevate our expectations and reshape our understanding of what a smartphone can be.
So, buckle up as we venture on this journey of innovation, eagerly awaiting the unveiling of the devices that are poised to define an era.