Samsung has just launched the Samsung Galaxy A13 5G to its A-series of smartphones. This phone has a 6.5-inch PLS TFT HD+ screen with 720 x 1600 pixels resolution.
The Galaxy A13 5G is powered by an octa-core MediaTek Dimensity 700 5G (7 nm) processor and released in a single configuration with 4GB RAM and 64GB storage.
Regarding the battery and operating system, the Samsung Galaxy A13 5G has the newest OneUI 3.0 based on Android 11 and a large 5000 mAh battery with 15W regular charging.
After wide usage, the Galaxy A13 5G has encountered troubles with its network, fingerprint scanner, battery loss, overheating, and Bluetooth connection.
Don't worry if your device has any of the following concerns.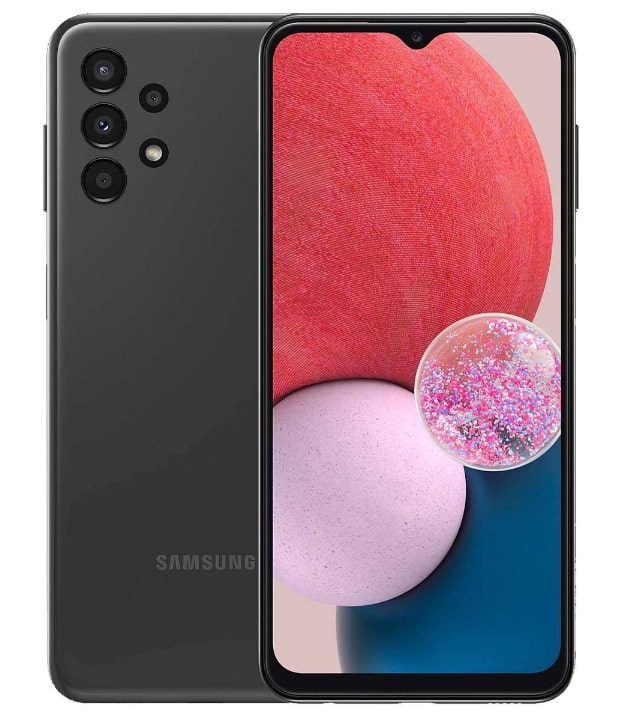 Network Problems with the Samsung Galaxy A13 5G
Samsung smartphones continue to have connection and network issues, according to many user forums.
First, reset the APN settings on your device.
Once, restart the device.
Then, verify that the SIM card positioning is accurate.
Reset your network configuration.
That's All
If you are experiencing Wi-Fi-related issues, then please follow the procedures below:
Turn off and on the aeroplane mode for a few seconds.
Discard previously-stored networks and rejoin.
Once, restart the device.
Reset your network settings as the last step.
That's All
The fingerprint scanner on Samsung Galaxy A13 5G is not functioning properly
How to resolve the Fingerprint scanner problem on the Samsung Galaxy A13 5G:
Solutions:
Ensure that your fingertips are nice and tidy.
Additionally, your screen must be clean.
Once, restart or reboot your Samsung Galaxy A13 5G
Remove the cumbersome screen protector
Reintroduce fingerprints to the Samsung Galaxy A13 5G
That's all
Rapid Battery Drainage Issue with the Samsung Galaxy A13 5G
The Samsung Galaxy A13 5G sports an HD+ display, a 5000 mAh battery, and a powerful MediaTek Dimensity 700 5G processor, all of which should result in an extended screen-on time.
However, this is not the case for many customers, who say that their device's battery is draining. When the screen is off for an extended period of time, the gadget often drains the battery.
To resolve this issue, We've outlined below several solutions that will extend the battery's life.
Solutions:
First, close all background applications.
Turn off networks such as Wi-Fi, Location, and Mobile Data.
Turn off Auto-brightness and manually adjust the brightness.
That's All
Overheating Problem with Samsung Galaxy A13 5G
The smartphone feels fairly warm when charging and during lengthy gaming sessions, which is an issue faced by a large number of individuals. By removing the back cover of your phone while charging or playing a demanding game, you may avoid overheating. There may also be issues with the firmware's kernel. Therefore report the issue to Samsung Support.
Bluetooth connectivity issues with the Samsung Galaxy A13 5G
Bluetooth not working on your Samsung Galaxy A13 5G? Don't worry; We've included various solutions to this issue below.
Turn Bluetooth off and then turn it back on for a few seconds.
To do so, go to Settings > Bluetooth > Off > On.
Then, turn off and on the Airplane mode for a few seconds.
To do this, go to Settings Turn off and on Airplane mode.
Once, Restart your phone.
Additionally, disconnect and repair the Bluetooth device once.
To do so, go to Settings Connections Bluetooth Enable. Tap the Unpair device mentioned.
Make sure to Reset network settings.
To do this, go to Settings General management Reset network settings Reset settings button Tap Reset to confirm.
Upgrade your programme to its most recent version.
To do this, go to Settings Software update Download, and then install.
That's All
Samsung Galaxy A13 Phone shutting down abruptly
This issue is widespread since it affects all Android phones. In this situation, your phone abruptly switches off. If you are experiencing this issue with your Samsung Galaxy A13 smartphone, you should consider the actions below.
Solutions:
If the temperature of the phone reaches its maximum level, it may also be the cause of a sudden shutdown, so be mindful of heating concerns.
The usage of a hefty back cover may result in heating issues.
If you believe that your Samsung Galaxy A13 is still shutting down unexpectedly after completing these instructions, you may want to do a factory reset.
However, if the problem persists, you should visit the service centre to address it.
Samsung Galaxy A13 Display frozen or unresponsive
This issue may arise when doing a task, playing a game, or making a phone conversation. Follow the instructions below to resolve this issue.
Solutions:
Update your phone's operating system to the most recent version.
Simply remove the application, and Force will stop it.
If you encounter this issue when using an application, go to Settings > Application Manager.
Then clear the cache of the problematic application.
Perform a factory reset on your Samsung Galaxy A13 smartphone as the last step.
That's All
To sum up,
Therefore, we have compiled a list of frequent issues that Samsung Galaxy A13 5G users face, along with potential remedies.
If you want more help or have any questions about the troubleshooting of your device, feel free to inquire in the space below; we will respond as quickly as possible.
Also, please let us know whether the remedies we offered were effective. Alternatively, if you encounter any more issues with your Samsung Galaxy A13 5G, we will add some solutions to the list above.