With the handsome range of mind-boggling and entirely-baked smartphones of 2021, it's now quite easy to guess that the future is going to be more interesting. Very much like 2021, we will see a number of New Phones in 2022 alongside other devices such as smart-watches and tablets.
The last 6 years, from 2015 to 2021 were quite awesome not only for the tech industry but the smartphone industry also. And it seems to touch new heights in the future as well.
So far, we've seen countless changes in smartphones such as bezel-less, notch-less display, increased number of cameras, whopping batteries, and in-display fingerprint scanners.
Many smartphone giants such as Samsung, Apple, Huawei, and others are striving hard day and night to keep holding their position on top in the world of smartphones by bringing foldable smartphones.
There are many Upcoming smartphones rumours and leaks, suggesting a wide number of smartphones in the queue. Chinese companies are about to come up with budget-friendly, but flagship-level smartphones, whereas Samsung and Apple are getting ready to give a tough competition to them.
So, what 2022 is ready to bring for us? Let's go through a number of coming out smart Phones below and see how perfectly they work out.
GOOGLE PIXEL 6A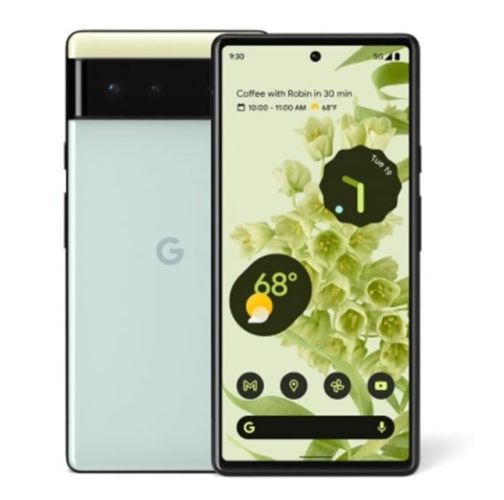 Expected release date: September 2022
Expected price range: $400 to $500
Among the most fascinating upcoming smartphones that Google will launch the Pixel 6 and Pixel 6 Pro in the coming year. We know a lot about them already since Google has unveiled their design as well as some of their technical specifications. It has a totally unique design that distinguishes it from other best smartphones in terms of appearance and functionality.
In addition, the Pixel 6 series has a new processor from Google dubbed Google Tensor. Because this chipset was developed by Google themselves, it is not found in any other smartphones. In terms of other specifications, the Google Pixel 6 Pro features a curved screen that is around 6.7 inches in diameter and has a 120Hz refresh rate, whilst the regular Pixel 6 has a flat screen that measures 90Hz.
Aside from that, we're primarily dealing with hearsay at this point since Google hasn't made a formal announcement about this phone. According to leaks, the Google Pixel 6 Pro would contain a primary one of 50-megapixel, a telephoto camera of 48-megapixel, and an ultra-wide camera of 12-megapixel, among other features. In addition, it has a 5,000mAh battery, RAM of 12GB, and up to 512GB of storage data. As a result, this phone, in contrast to the Pixel 5, might be very high-end.
As given above, there is also a triple-lens camera on the Pixel 6 Pro that includes basic, ultra-wide-angle, and telephoto capabilities. The fourth and last option is the 4x optical zoom. It does not feature a telephoto lens, but it does have the other two lenses included in the normal Pixel 6.
Samsung Galaxy S22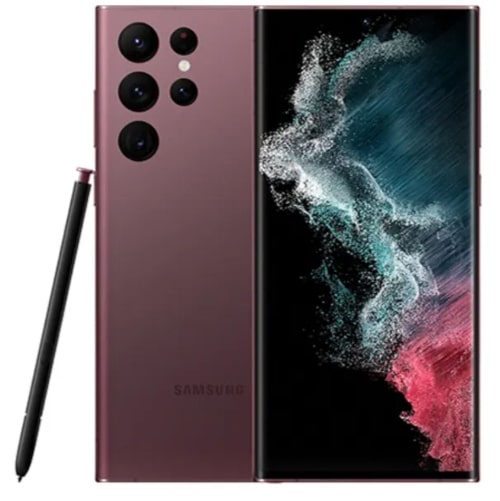 Expected release date: February 2022
Expected price range: $849 – $1,299
Samsung has started releasing the new flagship phone every spring of the year, and speculation has it that we'll be seeing the S22 series of Samsung in February.
Despite the fact that we have no way of knowing what to anticipate, it seems reasonable to assume that we will once again receive three phones in total: the basic, the Plus, and the Ultra variants, with maybe a little rebranding to Note.
Camera upgrades seem to be imminent, but the particular specifications are still up in the air, with reports claiming a 50-megapixel increase for the regular and Deluxe models, and a 200-megapixel increase for the Ultra – the latter of which has been rejected by other leakers. So it's going to be a super hit phone among upcoming smartphones 2022.
It is also expected that the Ultra will come with a built-in pen and a design that is more evocative of the old Note phones, whilst the other two models will be more comparable to the outgoing S21 family.
The Galaxy S22 Plus is said to include a 50MP primary camera with "Adaptive Pixel" technology that can take 12MP voxels photographs (which boost brightness and colour but lose clarity) and 108MP photos using a "remosaic" mode.
The Galaxy S22 may include a 3X telephoto zoom lens with 10MP resolution. This would replace the 3x hybrid optical zoom.
iPhone 14
Expected release date: September 2022
Expected price range: $699 to $1,099
The iPhone 12 was a major step forward from the iPhone 11 in terms of technology and design, but it was also considerably more expensive, starting at $699 for the basic 64GB Apple also released the iPhone 12 small last year, which had certain faults, but Apple quickly remedied them with the iPhone 13 mini, which has superior cameras and battery life. The Pro Max model is now the only way to get a 'Plus' version of the normal iPhone, but this may change next year.
All iPhone 14 versions may offer 120Hz LTPO screens. These devices are also said to include hole-punch screens and embedded fingerprint readers. According to another speculation, the Pro versions would feature 48-megapixel main cameras and 8 GB of RAM and that will be the amazing addition among new smart phones in 2022.
Apple is expected to release four new phones in the autumn, one of which will have a different size. Apple is anticipated to release an iPhone 14 Max, a 6.7-inch handset that costs less than the Pro variants. However, reports claim that the iPhone 14 Max and iPhone 14 may not have fast-refreshing screens like the Pro versions. The notch may be gone from at least one iPhone 14 model.
The iPhone 14 will likely have a new processor, the A16 Bionic. Also, Apple's iPhone Pro cameras may get an update, with the Pro model tipped to include a 48MP primary camera. The iPhone 14 must include a Touch ID sensor, whether it's beneath the display or integrated into the power button.
One Plus 10 Pro
Expected release date: January 2022
Expected price: $1267
This isn't the only one hoping to gain a head start on the competition for the best phones in 2022 with a new phone model or design. To kick off the new year, OnePlus might possibly launch its upcoming flagship device, bypassing the typical T release in the second half of 2021 instead.
If the OnePlus 10 Pro does debut in January, we may have to wait sometime to get our hands on it, so be prepared for that possibility. China may be the first market to get a glimpse of the new phone in the spring, according to rumours.
Co-founder Pete Lau continues spilling the beans about the OnePlus 10 Pro in interviews, so we already know a lot about it. This phone will operate on the Snapdragon 8 Gen 1 chipset, and its 6.7-inch display will utilise LTPO 2.0 technology for better scrolling.
Other OnePlus 10 Pro speculations have surfaced via more traditional leaks, like as pricing and availability information. The OnePlus 9 Pro included a 48MP primary camera, a 60MP ultrawide angle lens, and an 8MP telephoto lens with a 3x zoom. It seems that the OnePlus 10 will have the same setup. After all, the upgraded cameras on the last OnePlus flagship were one of the finest things about it. So we're more curious in hearing about what new improvements OnePlus' cooperation with lens expert Hasselblad can offer.
Oppo Reno 7 5G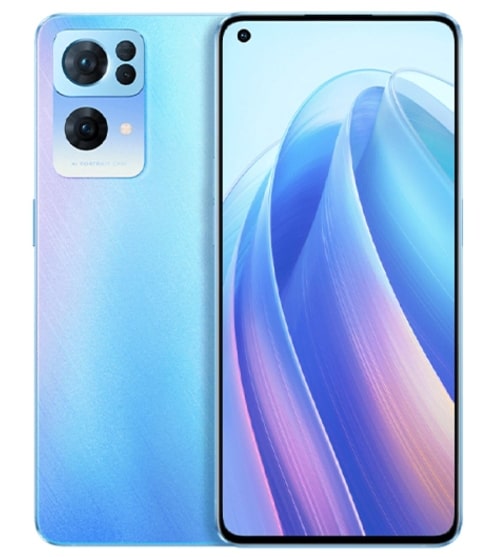 Expected release date: January 2022
Expected price range: $601
Earlier this month, Oppo launched the Oppo Reno 7 Pro, an improvement to the company's Oppo Reno 7 flagship device. According to reports, the Oppo Reno 7 Pro will be based on the MediaTek Dimensity 1200 Max 5G chipset, which is developed on a 6 nm manufacturing process. A total of 12 GB of RAM is likely to be available, as well as 256 GB of internal storage space.
Oppo Reno 7 Pro is expected to run ColorOS 11. X with the Android 11 UI on the inside. The AMOLED 6.55-inch display having a high HD+ resolution will be the centrepiece of this smartphone 2022 (1080 x 2400).
Battery capacity is 4500 mAh, and the Reno 7 Pro will include a fast-charging technology capable of charging the device in 65 minutes. A full day's worth of use is predicted from this battery.
On the optical side of things, the next Oppo Reno 7 Pro will include the quad-camera with the primary camera of 50MP as part of the overall configuration. An additional 32 MP selfie camera will be included inside the smartphone. Unlocking the phone is accomplished with the use of an optical fingerprint scanner and that' 's definitely a unique feature among upcoming smartphones.
The Oppo Reno 7 Pro is expected to be an adequate boost over the vanilla Oppo Reno 7 and Oppo Reno 6 models, however, the company has not yet confirmed many of the key characteristics of the device.
The Last Words
Upcoming foldable smartphones will really give a tough competition and hold a significant position in the world of smartphones?
Well, Motorola seems to entice a plethora of users worldwide, as Samsung has already failed to deliver satisfactory results with its foldable devices. Let's see if Apple brings its first foldable smartphone, which is so far the most anticipated phone of 2022 and 2023.
We have been hearing about Apple's foldable smartphone through rumours and speculations and yet to get any authentic source that confirms its production. Besides, Artificial Intelligence is the next big thing we're expecting in the upcoming smartphones of 2022-2023.
Besides, all upcoming devices appear to bring a new level of music and video experience for the audience because they'll be equipped with enhanced displays and, of course, improved quality speakers.
Mentioned above, smartphones will be launched across 2022 in different countries. A number of countries that will receive these phones first are named the United States, Canada, United Kingdom, Australia, India, China, Germany, Brazil, Switzerland, France, and quite a few other European countries.