Huawei never stopped surprising its budget-friendly audience with inexpensive but flagship-level smartphones and interestingly Huawei P30 Lite is no different. It's a successor of well-popular Huawei's P Lite series which rises up with a trio-camera configuration outback and outstanding camera sensor on the front for selfies. Moreover, a plethora of battery power, potent chipset and quite a few other components make Huawei P30 Lite stand out from a crowd.
Let's admit that there is no perfect smartphone especially in terms of software and unfortunately, Huawei P30 Lite comes with its own number of problems. However, we have got you covered with all possible Huawei P30 Lite Problems and Solutions here on this single page.
But it's to be noted that every issue/problem is reported by different users – therefore, having P30 Lite doesn't mean you are going to face all of these issues. And if you are looking to get your hands on one, go for it without considering listed below issues into account.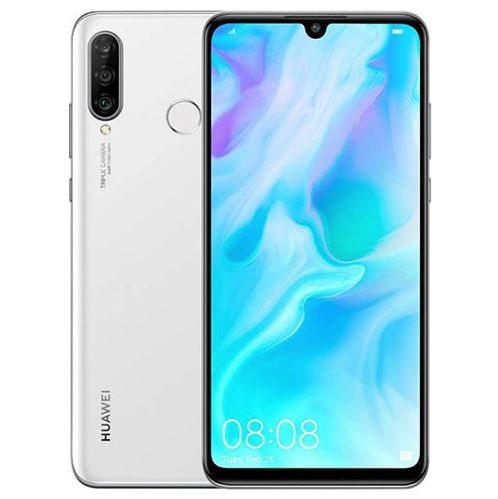 Unavailability of Updates
Very much like Samsung and other giants, Huawei is known for its timely updates. As P30 Lite is a part of Huawei's P series of 2019, EMUI 10 updates are expected to take place by April 2020. Some users, however, have found the availability of firmware updates.
Now, if you haven't registered in Android 10 Beta, you can't get it until the global update has been made clear. However, updates and patches on EMUI 9.1 should still be given monthly. If this is not the case, please check manually for updates. And if the problem persists, it's suggested to reset your phone to factory settings for once.
Overheating Problem
Overheating is a common problem in almost every smartphone and Huawei P30 Lite is no different. The problem, normally, occurs when playing for too long or making calls for plentiful hours. Well, there are numerous ways to reduce your phone's overheating problem. Here is a solution:
Don't use any protective case when you are on call.
Always have good network coverage because a bad network coverage causes overheating on specific devices.
Try to avoid using when it's on a charge.
If still, the problem occurs, rest your smartphone entirely and restore data from a backup.
Battery Drains Fast
Battery problem was reported by a handsome number of users worldwide, confirming that it's not a battery-champion smartphone and due to its heavy EMUI optimisation and biggest display, it doesn't last long. If your phone's battery drains fast after installing updates, it's a bold move to back up your data and perform a factory reset. Or, you can have a look below to improve overall battery life significantly!
Always turn off Mobile Data and Wi-Fi overnight.
Do not use Face Unlock.
Turn off GPS or Location when both are not required.
Always disable all apps that aren't in use and start automatically.
Use adaptive brightness as it helps saving your battery a lot.
Camera Issue
Super-amazing camera lenses alongside amazing photo quality are the major difference in flagship devices of the past. The mid-range smartphones, however, are getting high-end camera sensors and P30 Lite is more than a competitive smartphone in terms of cameras.
The rear-mounted camera configuration is more than great but according to some users, they are having a hard time with camera integration in 3rd party applications such as Instagram, Messenger, and Facebook.
They have reported that the camera reduces the quality a lot and making video is not as fast as it should be – especially comparing it with similar or even cheaper smartphones. Well, handling that situation is quite tricky – therefore, it's suggested that clear your phone's cache and data from a Camera App.
Do keep your phone up to date and check all camera app permissions. We hope that this problem will be sorted out when updates arrive near in the future.
Let's finish this article off by saying that we are very much hopeful you will avoid all the listed above common problems of Huawei P30 Lite easily without struggling a lot.
Drop your feedback in a comment section below if there is any other problem you know about, we don't. We will try our best to have it here alongside its solution to help you get rid of it.