If your Android phone has ever shown the "Not Registered on Network" problem, there's a good possibility your carrier settings are incorrect. It's also reasonable to think that a problem with your phone is causing the issue.
"Phone Not Registered on Network" indicates that your Android phone can't connect to your service provider when this error message pops up. This turns off all phone, text, and internet functionality.
What does "Not Registered on the Network" mean?
This implies that your SIM card is not allowed to connect to your carrier's network. To make or receive phone calls or text messages may be impossible. This issue may happen on any Android phone; thus, the steps to fix it are the same regardless of model or version.
Some causes of Not being Registered on the Network
Either your SIM card or your carrier might be the source of the issue. Not being able to connect to the Network is one of the possible causes.
It's possible that your phone's software or operating system is out of the current.
Unable to use the SIM card because it has been damaged or removed from the phone.
This might be because your carrier is experiencing an outage or because your phone's settings do not allow you to choose a specific carrier.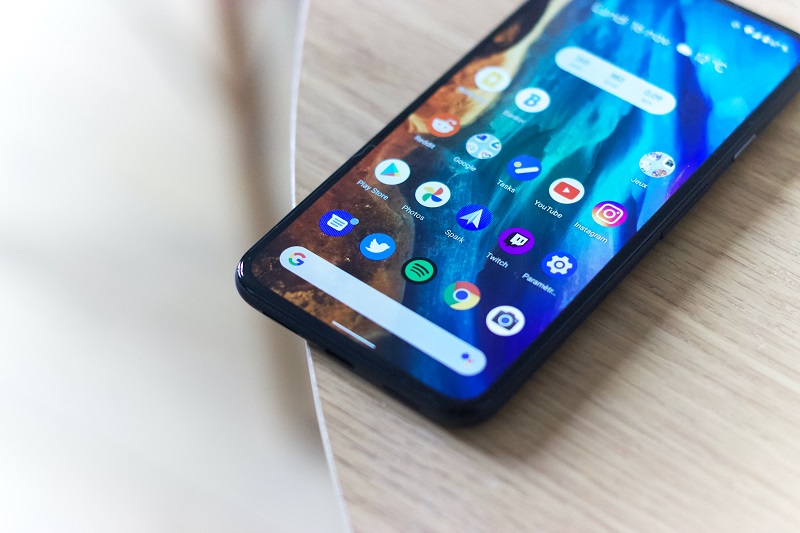 How to fix Not Registered On Network Error?
Now is the time to look at possible solutions to the problem of Android devices not being registered on a network for users. Find out which one is best for you by looking at all the options.
1. Restart the Device
You might try resetting your phone to see if it helps fix the network problem. Unexpected issues may arise from other defects, but there is no need to be alarmed. The issue may be fixed with a quick restart.
Do not underestimate the potency of the simple power of restart in combating even the tiniest problems. The error message you're seeing may be eliminated if you reset your phone.
2. Update Your Phone To the Latest version
In order to uncover whether your device needs an update, you must reboot. Sometimes, a Samsung not registered on network issue may be caused by an outdated Android operating system (OS).
If this is the case, updating your phone should fix the problem. Update your phone's software by going to Settings > Phone. If there are any available updates, select the Update option to install them.
3. Manually Select a Network
As a workaround for the "not registered on network" notification, Android lets you choose a network manually. Samsung and other Android smartphones are both covered by the same guidelines. Here's how it's done:
Go to Settings > Connections > Mobile Networks > Network Operators, and click on Search Network. Select the Network from the results provided by this tool, and you're all set. This method may be effective in correcting the problem. If that's not the case, go on to the next step.
4. Replace the battery and the SIM card
Android problem message "Phone Not Registered on Network" may be fixed by removing the battery and SIM card from the smartphone.
Despite the fact that most current smartphones have non-removable batteries, certain phones still have removable batteries. If possible, do these two steps immediately and see if the issue has been resolved. Turn off your phone at first.
In order to determine whether the "not registered on network" issue has been fixed, you should try the following steps: Remove the battery and SIM card, wait for a few minutes, and then replace the battery and SIM card.
5. Disable All wireless connections
Also, you might disable all Wi-Fi connections momentarily and see what happens. Using these instructions, you can turn off your phone's Wi-Fi connection. Now, "Turn on Airplane Mode/Flight Mode." Wait a bit after you've finished. This is the time to switch off the aircraft mode/flight mode.
6. Update APN Settings
Check to see whether the issue remains after adjusting the APN settings for multiple different telecommunications providers. The next stages are as follows:
To modify an existing APN, go to Mobile Networks > Access Point Names and choose the current APN from the list. Alternatively, you may click on New App or "+" to manually input the APN data.
7. Disable and Re-enable the Network
Furthermore, you can reset your network settings to see if the issue has been resolved. We've outlined the steps you should take:
From the Home screen, choose the Apps tray.
Proceed by selecting Administrative Functions (General).
You'll next want to pick "Resetting," then "Network," and finally "Settings."
If you have a PIN, type it in.
Press the Reset Settings button right away.
8. Activate the service mode (For Samsung Phone)
Samsung customers may notice this kind of warning owing to a radio signal that has been deactivated. This happens when the Wi-Fi or GPS isn't working properly.
To fix the issue of your phone not being registered on a network, you must follow the steps outlined below:
Once you've gotten to the keypad, type in (*#*#4636)
Entering Service Mode will be requested in the form of a pop-up window; click on it to do so.
Choose "Device information" or "Phone information" from the drop-down menu.
Select "Run Ping Test."
Turning off the radio will reset your phone.
The Reboot option may be used whenever necessary.
9. Change the Mode of the Network
The same can be said with Android, where little tweaks may often address several difficulties. To discover which network option works best for you, switch to 3G only, 4G only, or 2G/3G auto mode.
The Android problem notice "phone not registered on network" may be fixed by changing the Network. The network mode may be accessed by going to Settings, Connections, and Mobile Networks. Test out several network configurations to see if any of them solves the problem.
10. Get in touch with the service provider
Alternatively, you may contact your network provider for help if the issue remains after trying the above alternatives. They are only able to help if the problem stems from their part of the bargain.
If the problem stems from inside the company, you'll have to wait for it to be fixed. Typically, scratched SIM cards are to blame for the problem. Replace your old SIM card with a new one if you find yourself in this situation.
One of the above techniques should be able to fix your phone's network issue, provided that the phone's SIM card slot is not defective. As soon as you get your phone back online, please let us know whether this guide helped.