It's frustrating when you try to make a call on your Android phone and it just won't work. Well, there are several possible explanations for why your phone isn't making calls, but you shouldn't panic. Here, we'll go through the most frequent reasons for this, as well as comprehensive steps for fixing it so you can use your phone again as intended.
So, let's get started and find out what could be causing your phone to be unable to make phone calls.
1:  Check Your Network Connection
If your Android phone suddenly stops making or receiving calls, the most obvious cause is a faulty network connection. Your phone might not be able to make calls because of a poor or absent signal.
Make sure the airplane mode is disabled first. If it's on, try turning it off and dialling the number again.
If it fails, try increasing the signal strength of your network connection. Check your signal strength after relocating to a more open location or near a window.
If the problem persists, try restarting your phone or powering it down and restarting it.
If calling still doesn't work, try switching network modes. If you are having trouble making a call when using 4G, consider switching to 3G or 2G and after that, try again.
If none of these steps work, contact your service provider for further assistance.
2:  Check Your SIM Card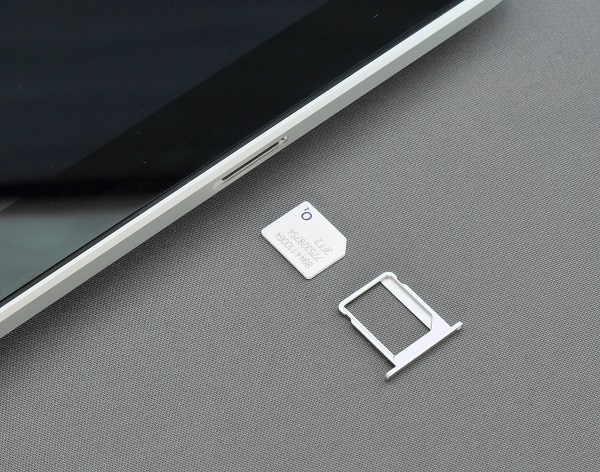 The SIM card might be broken if the network connection is good, but calls still won't go through. Make sure your SIM card is in there correctly and that it's been enabled as a first step. To verify your SIM card, please do the following:
The phone must be turned off and the SIM card must be taken out of the slot.
Look for obvious signs of damage on the SIM card. It's possible you'll need to get a replacement card from your service provider if this one shows signs of damage.
Make sure the SIM card is reinserted into the slot with its contacts facing up and the SIM card is centred in the slot.
Check to see whether the problem still exists by turning on your phone. If it doesn't work, try rebooting your device.
Still, having trouble making calls? Check with your carrier to make sure your SIM card is enabled. In case your SIM card becomes corrupted or malfunctions, you might have to get it replaced.
3:  Check Your Phone Settings
If your SIM card and network connection are both all right but your Android phone still isn't making calls, you may need to adjust certain settings on the device itself. Here's what you need to do:
Open the Settings App on Your Phone
Select "Network and Internet" or "Connections"
Look for the "Mobile Network" or "Cellular Network" Option and Tap On It
Make Sure that "Mobile Data" or "Cellular Data" is Turned on
What's More?
Make sure that you haven't turned on any kind of call-blocking features, such as "Do Not Disturb" or "Airplane Mode," on your phone. If you don't need them, turn them off.
Make sure you've selected the "Preferred Network Type" that is supported by your carrier.
If the problem persists after that, try powering down your phone and then turning it back on.
4:  Clear Cache and Data
If your Android device is still unable to make calls, try wiping its cache and data. Mobile devices use temporary files called cache and data to improve loading speeds and functionality. In rare cases, though, these files might hinder you from making calls or using other features of your phone. Here's how to clear your cache and data:
Go to Your Phone's Settings App
Select "Apps & Notifications" or "Application Manager"
Find the App Related to Your Phone's Calling Functions like Phone or Dialer
Select "Storage"
Tap on "Clear Cache" and then "Clear Data"
Before wiping your phone's data, make sure you have a backup of any essential information, including contact lists and phone settings. To see whether you can make calls again, restart your phone after deleting the cache and data.
5:  Update Your Phone's Software
After attempting the aforementioned steps, if you are still unable to make calls, the problem might be associated with outdated software. In order to get the most out of your Android phone, you should always use the most recent version of the software. Here's how to see whether your phone has an available software update:
Go to Your Phone's "Settings" Menu
Scroll Down and Select "System"
Select "Software Update" or "Updates"
If an Update is Available, Select "Download and Install"
Just hold tight as the update is downloaded and installed on your phone. Depending on the size of the update and the speed of your internet connection, this might take some time. After the update has finished installing, restart your phone and check whether the problem still exists.
It is recommended that you check the manufacturer's website or get in touch with customer service if you have any questions regarding installing software updates on your phone.
6:  Contact Your Service Provider
If your Android phone still won't make or receive calls after you've explored these options, it may be time to contact your service provider. If you're having difficulties with your phone or network, contact your service provider and ask them to investigate.
Have your account details and their number handy before giving them a call. Get ready to describe the problem you're having and the measures you've taken to address it. It's possible they'll want you to go through some more troubleshooting procedures.
Conclusion
It's challenging to deal with a malfunctioning Android phone, particularly if you depend on it for regular calls. However, the issue can be fixed and regular calling functionality restored by following the steps explained in this article.
If you're having trouble making or receiving calls, it's a good idea to verify your network connection first. If that's not the case, then it's time to move on to the SIM card and other phone settings. It's also possible that upgrading your phone's software or clearing its cache and data would solve the problem.
If you've tried everything mentioned above and the problem still continues, don't hesitate to get in touch with your service provider for help. It's possible that they can help you figure out what's wrong and fix it.