Xiaomi has achieved extraordinary success with its recently released breakthroughs in mid-range categories. One of the most beautiful and dazzling smartphones named Xiaomi Mi 10 Pro 5G stands along, indeed, with its mind-bending rear camera lens, which is its selling point.
Perhaps you know already about Mi 10 Pro, and maybe you have one in your hands, but our main focus is not describing its features but putting major Xiaomi Mi 10 Pro Issues alongside solutions here. So, if you are owning this smartphone and facing a specific problem, go through our list, and you may find your specific problem along with its proper and simple solution to get rid of it.
Before we proceed, let us mention that all listed down problems are gathered from different users worldwide. Therefore, it doesn't entirely mean your phone sooner or later will go through all these problems. If you're a die-hard fan of Xiaomi, then don't take these Xiaomi Mi 10 Pro Problems into account and get your hands on one with immediate effects.
Camera Problem
Xiaomi Mi 10 Pro 5G is, without a doubt, gorgeous smartphone, and interestingly, if you get one for yourself, you will definitely get your hands on the world's finest 108MP rear camera or quad-camera configuration on its rear. When putting hardware aside for a short while, we remain with the company's sub-par software. And it appears like it is a problem for many of us.
We have gone through different reports online regarding short white lines in Viewfinder as well as blurry background and focusing problems. However, all these Xiaomi Mi 10 Pro Complications can easily be fixed when you update the firmware. Or, you can get rid of that problem by resetting cache from a Camera.
Touch Problem
Flat and curved screens are one of the major things that change views/opinions of smartphone enthusiasts. The Xiaomi Mi 10 Pro 5G smartphone is loaded with a curved screen, which is indeed a problem for those who don't have the experience using it. However, it's aesthetically pleasing. Yet, Xiaomi does not do the best to customize MIUI for curved screens.
It's too hard to say that there are problems on the screen at this point like ghost touch – but chances are problems on the curved edges. The only way you can get rid of that problem is to adapt or wait for updates.
Poor Battery Life
Aside from its camera, a gigantic battery is also a selling point of Xiaomi Mi 10 Pro – comprising 4500mAh. And according to online sources, this whopping battery enables you to enjoy up to 10-12 hours of screen-on time.
It's not deniable that when enjoying such an amazing screen-on time, no one would want to see battery drains fast. But users have experienced that problem and shared on the internet to find its proper solution.
The exact reason behind the poor battery is yet to be found, but one can try our these listed below Xiaomi Mi 10 Pro Solutions to alleviate it.
Don't Enable Mobile Data Always On
Disable all apps that work in the background
Don't let Wi-Fi or Bluetooth turned-on overnight
Use different applications to limit background process
Rest your phone or update it and see if it helps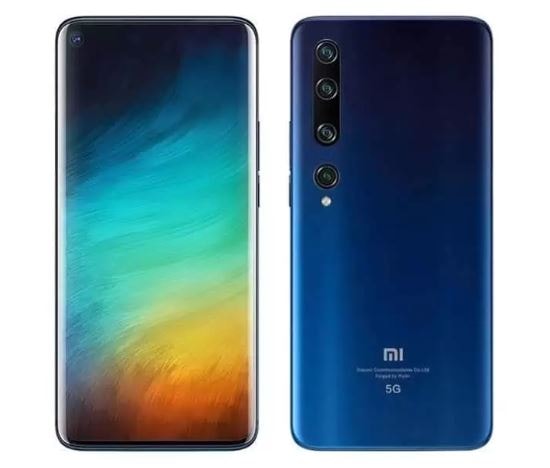 Fast Charging Doesn't Work
Besides its heavy and gigantic battery, Xiaomi Mi 10 Pro too comes with super-fast charging – 50W – that restores juice back in approx. 65 minutes from 0% to 100%. This 50W charger comes alongside the phone, which is quite appealing.
However, reports published by users showing that something wrong happens during charging. Sometimes, the device switches from fast charging to normal charging, and it happens due to overheating. Well, it's best to leave your phone for a couple of minutes even after turning on Airplane mode. It'd not only boost the charging speed, but your phone will stay cool as well.
Read More: Samsung Galaxy S20 Ultra Issues
The Last Word
That's all as of now! With our proper and simple methods, it's accurately possible for you to deal with all Xiaomi Mi 10 Pro Errors. Make sure you go through all our listed solutions and apply them carefully. Do let us know if you are facing a different problem, which is not listed above.
We will try our best to have your problem here along with a proper solution to help you get rid of it. Use our comments section below and let us know your experience.