Samsung Galaxy A50 has been climbing stairs to mid-range segments successfully since its launch – thanks to its state-of-the-art features and entirely-baked onboard components. Unfortunately, a handsome number of users have reported quite a few problems in their Samsung Galaxy A50.
Therefore, if you have encountered a specific issue or problem on your smartphone, we are here to help you out. We have listed down a plentiful Samsung Galaxy A50 Issues and Solution for your convenience.
Listed below issues and solutions are reported separately – so it's not mandatory that all the problems will occur on your smartphone. However, if you're a huge fan of Samsung and looking to get your hands on one, do not take below issues into account as Samsung Galaxy A50 itself is an excellent smartphone.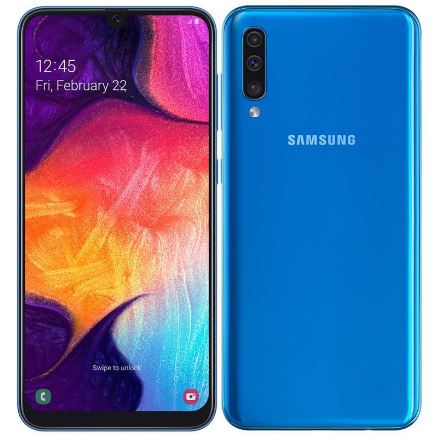 Poor Battery Life
Battery life, without a doubt, is one of the major concerns with every smartphone and unfortunately, Samsung Galaxy A50 is no different. If you're facing poor battery performance of your Galaxy A50, go through the following steps to make sure that it's not you who is causing a battery problem.
Try uninstalling all 3rd party applications that claim to be a phone cleaner.
Visit your phone's settings and turn on a power-saving option. The built-in battery saver feature works flawlessly.
Do not turn on your location when it's not needed.
Try using Wi-Fi over Mobile Data as it sucks up your phone's battery a lot.
Uninstall heavy social media apps like Facebook, Instagram, and others that need a plethora of background services.
Fingerprint Issue
While Samsung Galaxy A50 doesn't come with an ultrasonic fingerprint scanner like Galaxy Note 10 but it wouldn't be wrong to name it as a cousin of it. Many reports of a fingerprint scanner missing or nor working have been published already by users worldwide.
We are extremely sorry if you have to say some bad words about its on-screen fingerprint scanner but you have to bear in mind that it's a first-generation technology that doesn't work always as intended.
Samsung, of course, promises software updates that will improve the reaction and accuracy of a fingerprint scanner – but it's questionable if that is accurate.
You just have to keep your phone up-to-date with your best expectations. It might also be helpful to change and remove a screen protector but we honestly in doubt that it's a major reason for slowing a fingerprint scanner.
Overheating Problem
Smartphones normally heat up because of long gaming sessions and videos on YouTube. If your Samsung Galaxy A50 raises its temperature in a short span of time when playing games or working on multiple apps simultaneously, you will then need to go through these following precautions.
Try not charging your phone for too long and unplug the charger immediately once it's fully charged
Avoid using your smartphone while it's on charging as using your phone while charging may lead to an overheating issue.
Do not play games for too long and it's a bold move to take pause a couple of times.
Turn off your GPS and Mobile Data when you are on call.
Sluggish or Glitch-full User Interface
Though Samsung's smartphones are claimed to be super-fast and glitch-free whether a user works on different apps at once or play graphic-enriched games for long but according to users, Samsung Galaxy A50 seems to be a different case. Well, if you are one of those facing slow, glitch-full user interface, here is a solution:
Do not install 3rd party launcher and uninstall if you have one on your smartphone.
If a problem still arises, perform a factory reset by visiting your phone's settings.
Moreover, if a User Interface never goes, it's better to head to Samsung's Service Center and ask them to reinstall its operating system.
That's all for now folks! If you have encountered any problem which is not mentioned here, write it down in a comments section and we will have it here alongside its solution as soon as possible. Besides, you can have a look at our detailed Samsung Galaxy A50 Review here with its official availability in the UK and accurate pricing details.