Samsung Galaxy A30 is a mid-range smartphone that is loaded with a decent number of hardware specifications to compete with a plethora of other devices in its category.
The key highlights of Galaxy A30 are related to its waterdrop-like notch, 6.4-inches Super AMOLED Panel, Up to 4GB of RAM with Up to 64GB Storage, Rear-mounted Super-fast Fingerprint Scanner, Rear Dazzling Dual Cameras, and a huge 4000mAh battery.
Putting its features aside for a short while, we shouldn't forget that it's based on Android OS which means we can easily go through different Samsung Galaxy A30 issues. Well, having Android OS smartphones don't really mean every user has to face problem in his/her smartphone.
Below, we've listed a wide number of solutions against Samsung Galaxy A30 problems – reported by users throughout the world. So, if you're facing any listed below problem, we're very much hopeful, you'll find this post quite helpful.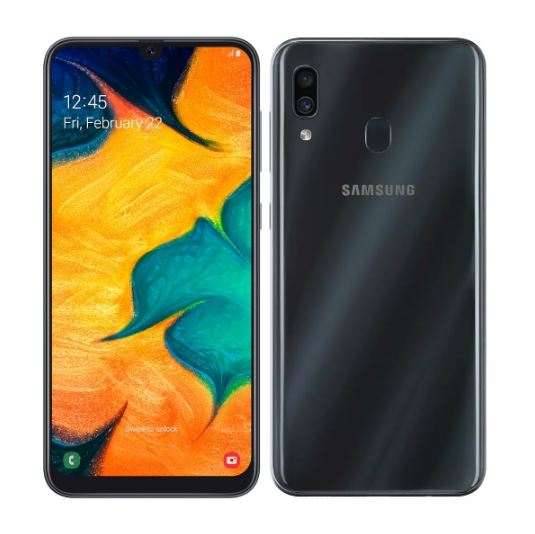 1: Connectivity Problem
We have gone through a handsome number of reports in which users have shared that they are facing many Samsung Galaxy A30 connectivity problems such as Bluetooth connectivity and Wi-Fi connectivity. Hopefully, these solutions will help you get rid of it.
1.1: Bluetooth Connectivity Problem
Check if the safe mode has been activated for some potential purpose, such as a safety breakdown
Make sure your Bluetooth antenna doesn't have a problem
The problem may be caused by data sharing with problems like the incorrect format
There are chances that the problem on your phone is caused by a virus
The Bluetooth system may not have connected properly and the same may cause the problem
Just restart your phone to make sure that the problem is solved
1.2: Wi-Fi Connectivity Problem
The WiFi connectivity problem arises when you don't install the router properly. Therefore, it's recommended to check router settings
The issue can be caused if the network you are attempting to connect to is a security-related failure
Check if the router is located away from the phone and this issue is due to the inadequate signal power
Wireless Internet settings should not be changed to custom settings that can trigger this issue often
The problem may be there just because the bandwidth limit has been exceeded
Only restart your modem and check if your problem can be resolved
2: Poor Battery
Check if it's because the brightness of the screen is too high
Running several applications or switching many functions at a time may be another reason behind Samsung Galaxy A30 battery problem
Avoid long-time sharing of your phone's internet connection with others
Gaming may be one of the key reasons why your phone can not have adequate battery backup
Check to ensure that the phone battery works entirely and has no problem
This may be because you are constantly downloading several data from the internet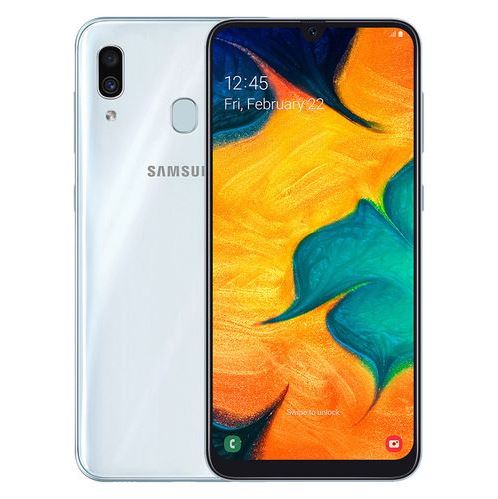 3: Slow Performance
The cache data in the apps that cause slow performance and be responsible for this problem
Some applications and software from third parties can slow down overall system performance
The poor performance is often only because of an Internet connection malfunction
This can only be attributed to several apps running in the background
Check that this is not because of the custom settings you are using your phone
A hard phone reset will fix this problem, but it is worth remembering that it would delete all the data
4: Overheating Problem
Don't use an inadequate power bank or a third-party phone adapter
You may have this problem if the correct procedure to charge the phone is not followed
The explanation for this issue may be the transfer of data from sources the phone cannot trust
The problem may be that the phone ventilation system has absolutely stopped functioning
Do not install games that are not intended for you on your phone
See if there is a problem because the phone has an issue with the charging port
Check to make sure that the problem is only because your phone has an internal battery problem
5: Apps Misbehave
Be sure there's not just a problem because the phone has a hardware issue
The issue could come on your phone simply because the user interface of the device concerned is incorrect
Ensure that apps are still enabled in your default phone memory unless another alternative is open
This issue may have been caused by a security breakdown
Simple phone reboot will help to solve this problem
This problem may be triggered by adjusting the required settings by running the phone apps
Check to verify that the problem is not only because you have a technical problem with the operating system on your mobile.
The Bottom Line
Let finish this off by saying that getting rid of any problem is quite simple if you apply all Samsung Galaxy A30 Solutions properly. However, if our all listed-above solutions don't work for you and a problem remains the same, you're requested to contact the manufacturer's customer service as soon as possible.
Moreover, we do welcome you to share your own phone's problems, ask questions and suggestions down in a comments box below. We'll strive hard to find a proper yet simple solution for you.