Nokia has a handsome range of smartphones – very much like Samsung, Huawei, Xiaomi, and others. And interestingly, all Nokia smartphones are considered the best in approx. every aspect. Nokia 7.2 is one of the company's coolest smartphone with everything on paper one would need.
Moreover, like a predecessor Nokia 7.1, it's state-of-the-art feature smartphone that doesn't break your banks, but flagship-level onboard components give you as much great experience as super-expensive smartphones. Android One is the biggest selling point of that phone, but alas, HDM (Nokia's parent company) hasn't done an excellent job in terms of updates and patching bugs.
Due to the non-availability of timely updates and patching bugs, users across the globe have been facing a handsome number of Nokia 7.2 Errors and currently looking for solutions. We have given below a number of solutions – founded online through different forums and platforms for your convenience to get rid of your problem quite conveniently.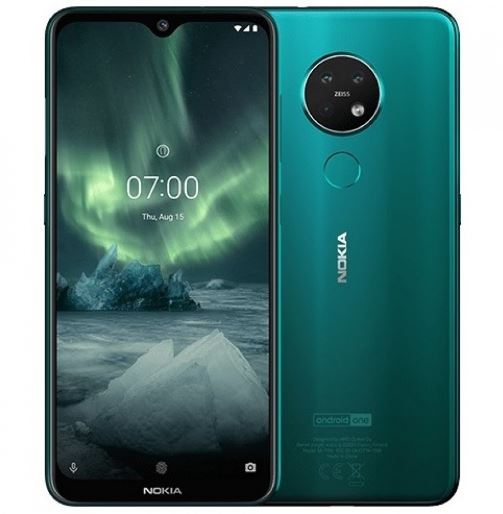 1: Touchscreen Problem
Most of the time, the touchscreen problem means something is seriously wrong with its display that needs to be fixed as soon as possible. However, according to users, the touchscreen of Nokia 7.2 means glitches, lags, and stutters. Obviously, it doesn't bring a snappy experience like super-fancy smartphones but at least works smoothly.
Well, if a touchscreen of your smartphone doesn't work as perfectly as you need, hopefully, these listed below Nokia 7.2 Solutions will help you a little.
Solution:
Perform a Restart
Remove screen protector
Don't turn on Face Unlock feature
Keep your phone Up-to-date
Decrease Animations from 1 to 0.5 in Developer Option
Restrict a number of Background apps
Clear Apps Data and Cache
Or, reset your phone to factory settings
2: Bluetooth Problem
Quite a few users have noticed Nokia 7.2 Bluetooth problem that doesn't let them connect their phone with handsets. Based on these reports, this smartphone connects to selected devices only and doesn't work with others flawlessly.
Some users have also reported an issue with in-car audio systems. They can normally communicate as intended, but the audio quality of calls is ridiculous. Hopefully, these solutions will work for you seamlessly:
Solutions:
Restart your phone and try to connect it with other devices again
Don't turn on Mobile Data, Wi-Fi, NFC when trying to pair
Make sure Data and cache both are cleared from Bluetooth app
If nothing works, reset your phone's network settings
3: Not Loud Enough Volume on Bluetooth Audio
This is one of the most common Nokia 7.2 Problems users facing across the globe. Importantly, this problem is also common in other devices – regardless of their price points. According to reports, the highest volume is not exactly loud enough as it should be. But interestingly, you can overcome this problem by digging down into these solutions:
solutions:
Open your phone's settings
Choose System and open About phone
Find out "Build Number" and make sure you tap on it 7 times for Developer Option
After that, Developer Option will appear in Settings > System
Tap on it and choose the "Networking Section."
Enable now the Disable absolute volume option
4: Fast Battery Drain
Fast battery draining is becoming approx. every smartphone's major problem nowadays, and unfortunately, it's one of the most common Nokia 7.2 Issues as well. Although 3500mAh is more than enough as compared to its competitors with reasonable Screen-on time but based on users' reports, it drops significantly over time, and most of the users are looking for an update to fix it. Well, we have recommended a couple of steps to improve your phone's battery life considerably.
solutions:
Don't enable Face unlock feature
Always prefer Adaptive brightness or set it at lower
Don't let Mobile Data turned on always
Also, turn off Location and Bluetooth when not needed
Or, reset your phone to factory settings if nothing helps
The Last Word
Perhaps, you'll find a number of methods listed above aren't working as perfectly as you were expecting against Nokia 7.2 Complications or issues. So, it's highly recommended to apply these methods properly as described above to overcome your problems.
If still, a problem remains the same, chances are your phone has some serious software or hardware problem. It's a bold move to contact Nokia's Customer Service center near you as soon as possible.
Let us finish this off by saying that listed above problems don't really mean every Nokia 7.2 user will go through them. These problems were reported by different users around the world, and solutions have been gathered from different online forums. Besides, avoid these common problems if you're looking to get your hands on Nokia 7.2 smartphone.
Read More: Nokia 7.2 Review