With a plethora of new features like Vanish Mode and others, the Facebook Messenger app has quickly risen to become a top contender among chatting apps. More than 1.3 billion people across the world use it, making it the second most popular messaging app behind WhatsApp.
With its prominence, one could assume that Messenger is flawless software, free of bugs. This is not the case, however, since Facebook Messenger is prone to faults and outages just like any other service. One of the most prevalent issues with Facebook Messenger is that its bubbles do not work or appear.
If this bug continues to affect Android users, Messenger will become inaccessible when drawing on top of other apps. And if users want to check their messages, they'll have to exit the app they're now using.
Well, if you count yourself among these users, you have arrived at the right place. In this article, we will teach you how to fix the Facebook Messenger bubble not showing on Android. So, let's keep going!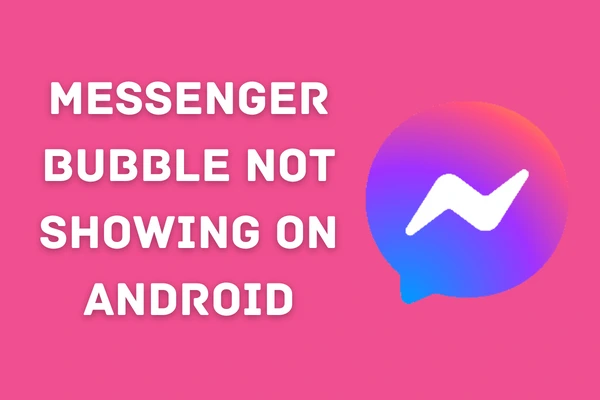 What are Messenger Bubbles?
Facebook Messenger chat bubbles, also known as chat heads, enable users to continue a discussion even if they go to a different app. Chatting takes place inside little, round bubbles that reveal the person's profile image when clicked. When you get a message, it will pop up so you can read it without having to launch the Facebook Messenger app again.
In other words, you may continue doing other things while holding a chat thanks to this function. You can keep talking to someone without having to stop what you're doing on your phone, whether that's looking at photos or watching a video.
You may drag the bubbles anywhere you want, pin them to the screen, or swipe them away to close them. You can instantly recognise when a message has arrived. Just pressing the chat button allows you to keep talking without switching apps.
Why are Messenger Bubbles Not Working?
Although Facebook Messenger is one of the best messaging apps around, it is not free from flaws. Sometimes, Facebook Messenger notifications don't work or quite often the bubbles do not show on Android. The following are some of the reasons why Android versions of Messenger do not show bubbles:
It's due to the latest Android 11 update
You might didn't give permission to Messenger
Bubbles (Chat Heads) aren't enabled yet
You didn't clear cache and data for so long
Here is How to Fix Messenger Bubbles Not Showing on Android?
1:  Restart Your Device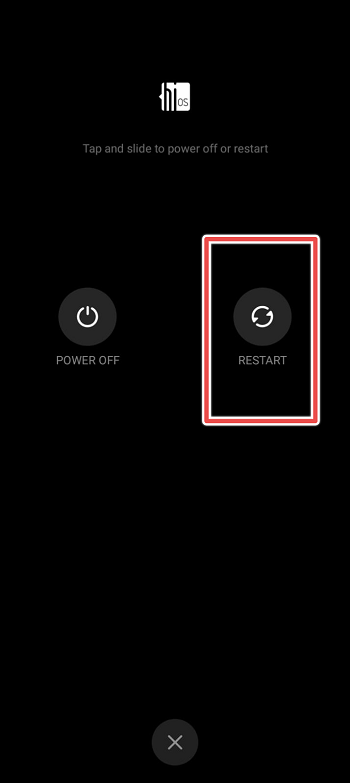 It's possible that the absence of chat bubbles (heads) is due to a temporary malfunction or issue on your device. You may avoid this possibility by rebooting your Android smartphone, which will cause Messenger's resources to refresh and get rid of any issues.
2:  Enable Notification Permission
Allowing all permissions to Messenger is the one-stop solution to many problems, from the failure to sending pictures on Messenger to the disappearance of the bubbles. It's important to know that Messenger can't access your contacts or send messages without the proper permissions from your system. If this isn't allowed, things like bubbles won't work well.
Long Press on Your Messenger App Icon
App Drawer Menu Will Appear
Choose the "i" Button from a Floating Menu and Go to "App Info"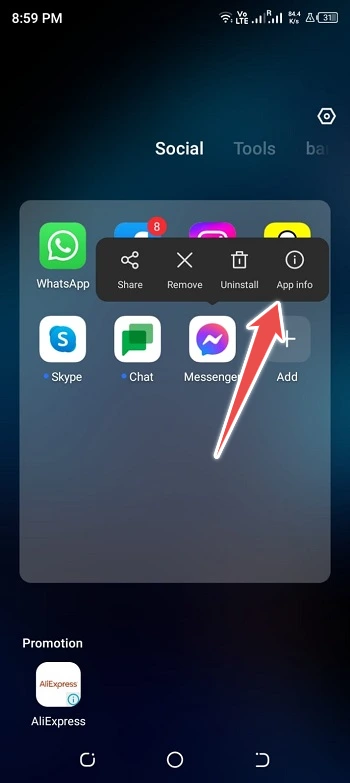 Next, Tap on Notifications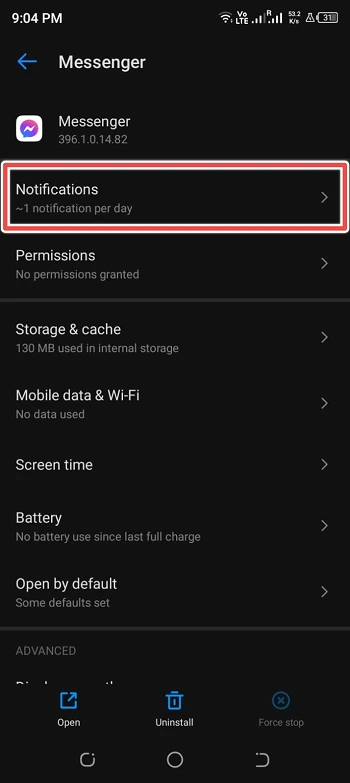 In the Following Menu, Tap on Enable Notifications for Messenger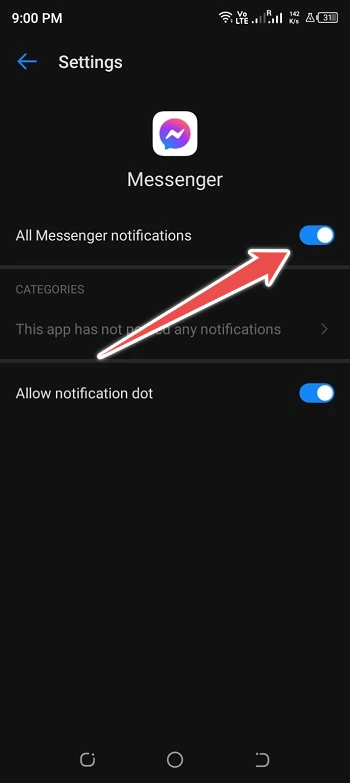 3:  Disable Do Not Disturb Mode
If you're having trouble with the chat heads or bubbles in the Facebook Messenger app, there is another obvious place to look. Maybe you are at a crucial meeting and have turned on Do Not Disturb Mode on your phone. Chat heads on Android may stop functioning if the user has forgotten to disable Do Not Disturb.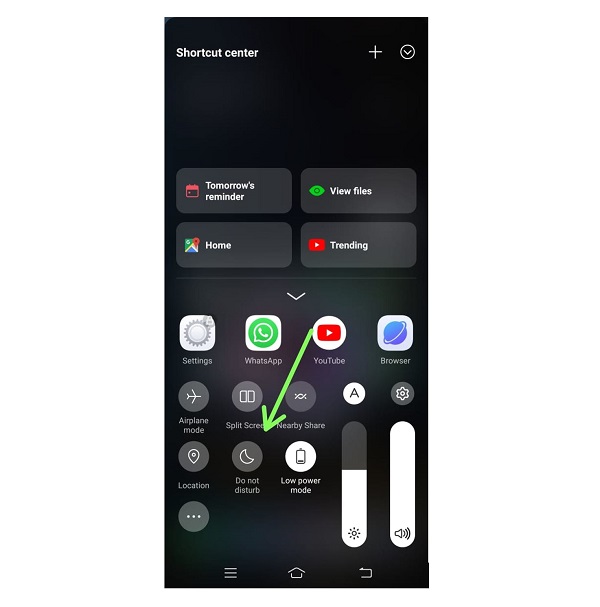 To access the Notifications tab, just swipe down from the top of the screen. If you want to get Bubble alerts from the Messenger app, you need to turn off the Do Not Disturb setting.
4:  Update Messenger App
It's possible that the problem might be related to a bubble in the version of Messenger you're running. To eliminate this as a potential cause, make sure you're using the most recent version of Facebook Messenger, which includes fixes for any remaining problems.
It's important to note that updating an app can also fix many other issues including Messenger keeps crashing. Navigate to your device's Play Store and search for "Messenger," and update to the most recent version.
5:  Clear App Data
In certain cases, the app's data might become bloated due to the accumulation of several temporary files. The affected application may become unstable as a result. While it's exceedingly unlikely, you might try wiping the data just to be sure. Here's how to delete all app-related data and erase the cache:
Go to Settings
Go to "Apps" or App Manager
Now Scroll Down to Find Messenger App
Tap on Messenger and Then Tap on Storage
Now, Tap on the "Clear Data" Button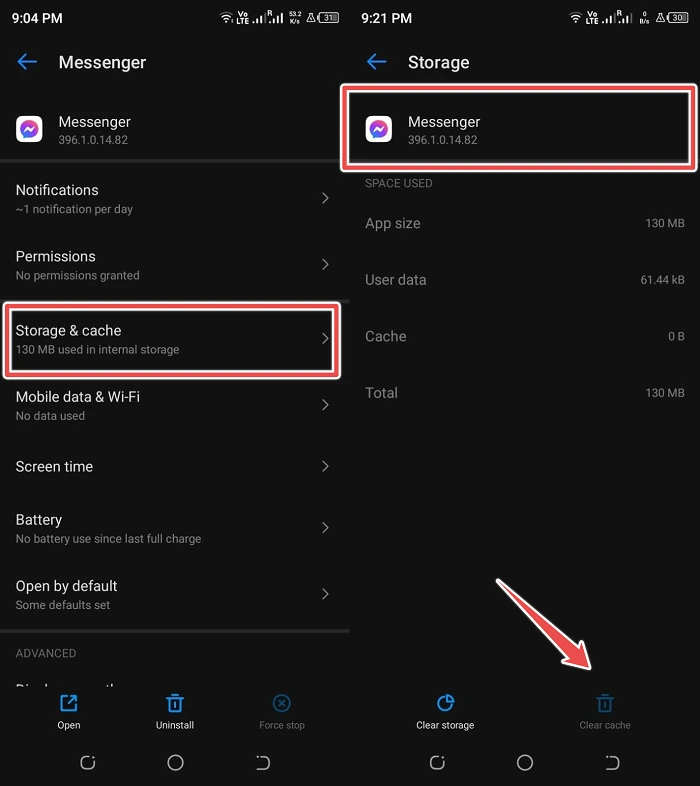 6:  Reinstall Messenger App
Reinstalling Messenger is your best bet if the previous steps haven't fixed the issue. By doing this, you know you're using the most up-to-date version of the app and that none of your data is damaged.
Unlock Your Phone and Go to Messenger App
Now, Press and Hold its Icon Until a Pop-up Appears
Next, Select "Uninstall" on Android and Select "Remove App" on iPhone
Go Back to Play Store and App Store and Reinstall the Messenger App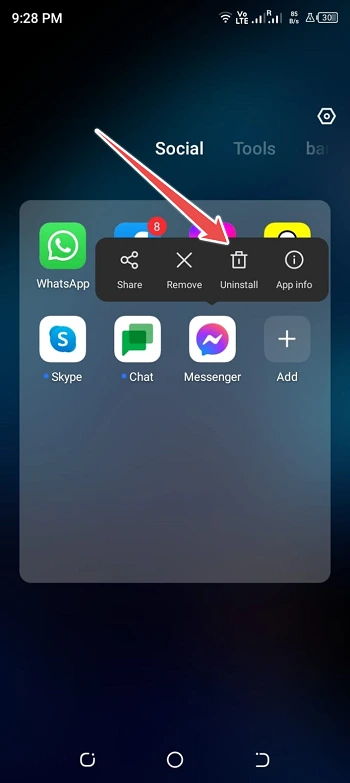 The Last Word
That's all folks! We are very much hopeful that this detailed guide has helped you fix Facebook Messenger bubbles not showing on Android with several easy steps. This concludes our guide, and if you have any other questions or concerns, please leave a comment, and we'll try our best to respond.