Sometimes, when trying to use Facebook Messenger, have you received the error message "Unfortunately, Messenger has stopped" and been unable to get the app to function correctly? This is a regular problem with applications crashing. It might be caused by a number of circumstances, and in this blog, we will provide several methods to prevent Facebook Messenger from crashing on your mobile device.
Reasons for the "Unfortunately Messenger has Stopped" error:
Well, a number of causes have been identified for the occurrence of the Messenger keeps stopping on Android concern. However, it might be due to a large number of stored messages on the messaging apps, especially videos, photographs, and animations.
Another possibility is trash files. If your phone has not been cleaned in a long time, it will collect a large number of trash files, causing your messaging app to display this error message.
Therefore, periodically remove unnecessary files from your Android using the security software that is pre-installed on Android. Additionally, you may utilize the Clean Master program to remove unnecessary files from the device.
Additionally, there are other potential causes for the Messenger not functioning problem. Once you begin to experience this problem, you will be unable to utilize Facebook Messenger correctly.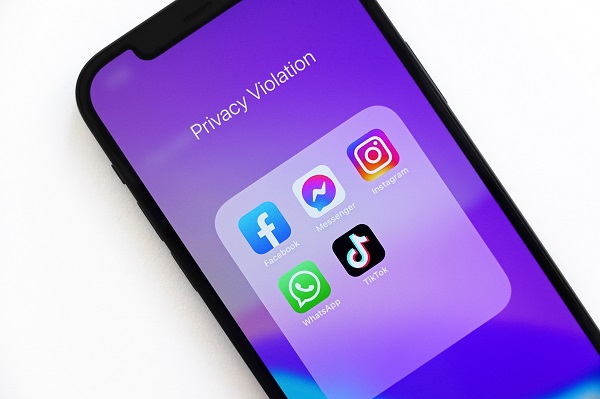 Turn Off And On Again Your Android Device
Sometimes, we leave our Android smartphones on for an extended amount of time. It typically occurs to the majority of us. If you have not shut off your Android smartphone or tablet for a considerable amount of time, a soft reset will suffice. Simply power off your phone and power it back on.
Check if your issue has been resolved thereafter. If not, try the following solution.
Clear Cache and Data for the Messenger App
This is an additional option that will help you repair the Facebook Messenger issue. Listed below are the steps:
Open Settings on your Android. Tap Installed applications.
Locate the Messenger application in the All Applications tab.
Tap the Messenger application, followed by "Clear Data" and "Clear Cache."
From the Home screen, restart the device.
That Is It!
Stop Utilizing Multiple Apps
If you are using a low-end device and have a large number of applications running simultaneously on your phone, Messenger may be affected.
Therefore, Messenger has stopped problems on Android, ensuring that numerous applications are running simultaneously. Before accessing the Messenger app, shut all other applications and determine if the issue persists.
Upgrade the Messenger Application
As with any other application, the Facebook Messenger app is routinely updated with new features and problem fixes. Perhaps the most recent update to your Messenger app included a problem that prevents it from operating.
Here's how to check for Facebook Messenger app updates:
Launch the Google Play Store on your mobile device.
Select the Profile button.
Tap the Manage applications and device option.
Navigate to the Updates page.
Scroll down and determine whether a Messenger app upgrade is pending.
If an update is available for the Messenger app, press the Update button next to the app.
After upgrading an application, restart your device.
Now, attempt to open the application to see whether the Messenger has stopped functioning problem has been repaired.
Remove and reinstall the Messenger application
If nothing of the above alternatives works, you must remove and reinstall the most recent version of the Facebook Messenger software on your Android smartphone.
However, removing the app would remove all of the data shared on Messenger on your Android phone, including photographs, videos, animations, GIF images, etc. Be careful to create a backup of your data prior to removing the application.
If you do not have a backup, you may use Android Data Recovery software to recover deleted or lost Messenger app data, such as movies, photographs, GIF images, music, etc.
Un-installing Messenger App:
Open Settings on your Android. Tap Installed applications.
Locate the Messenger application in the All Applications tab.
Tap the Messenger app, followed by Uninstall.
Alternately, you may open the Play Store and search for "messenger" in the search box. You will discover a list of messaging applications. Tap the Facebook messenger application and then tap the Uninstall icon.
It is recommended that you restart your Android smartphone after deleting the application before reinstalling it.
Re-installing Messenger App:
Launch the Play Store and enter Messenger in the search field.
You will discover a list of messaging applications.
Tap the Facebook Messenger application and then tap the Install button.
All done! You may now launch the Messenger app without receiving any error messages or encountering any issues.
Quit FB Messenger Beta Version
If you are using the Messenger Beta software and get the Facebook Messenger has stopped operating issue, you should cease using this app, as it may be the cause of the problem.
To do so, go to the Play Store, search for the Messenger app, scroll down, and then press the Leave button beneath the You're a beta tester area. Now, remove the application and install the application's stable version.
Reset Your Device
Before beginning this method, you must ensure that your iPhone or Android device has been backed up. Thus, you will not lose any of the vital information stored on your device. Now, to begin resetting your device, please follow the procedures listed below:
In the first step, touch the "Settings" icon.
Search Reset all settings.
Before that, set a backup of your device.
Then click reset all settings.
Restart your device and then apply backup.
To sum up,
As you can see, there are a number of methods to repair a messenger that keeps crashing while you're using it. Facebook is one of the means through which you may contact other people, particularly those who are physically far from us, so we are aware that this scenario can be stressful and make us more impatient and unpleasant.