Facebook Messenger, with its own unique features like Vanish Mode and others, has become one of the most popular instant messaging applications after WhatsApp on mobile devices as well as desktop computers. If you're one of Facebook's billions of users, you presumably use the Messenger app to communicate with other users.
Messenger's occasional inability to send notifications is a well-documented bug that has plagued Android for years. We can see the frustration on your face from all the missed conversations and scoops on your Android phone, and we're here to help.
There might be an issue with your settings, your connection, or your phone's force-closing Messenger. If you've been missing out on Facebook Messenger notifications, don't worry as we've got several solutions that will get them back up and running so you never miss another notification again.
1:  Check Messenger Status
Since it is a web-based application, Facebook Messenger must rely on Facebook's servers to send messages. If the app cannot connect to the servers, then it cannot update your account with any new information, which would explain why you are not getting notifications for new messages.
Verification is possible via the use of "DownDetector" and similar third-party services to check the availability of Facebook Messenger's servers.
All you can do if the servers are down is wait. Disappointingly, you cannot fix problems on the server by yourself. When the servers are up, however, go to the next option.
2:  Restart Your Device
If you're having trouble receiving Messenger notifications on your phone, restarting your iOS or Android device is a fast and simple workaround.
To restart your device, press and hold the power button until the Restart option displays. This might assist with your notification issues. And then, in a few days, you can be facing the same challenges again. If that's the case, keep reading, and maybe we can suggest a solution that works for you.
3:  Check Messenger Settings
If you've already double-checked every single discussion, you should go back and double-check your Messenger notification settings.
If you aren't getting any notifications from the app, it's probably because you've turned off notifications in the settings. Here is what you have to do:
Launch Your Facebook Messenger App and Go to "Profile" (Upper Left Corner)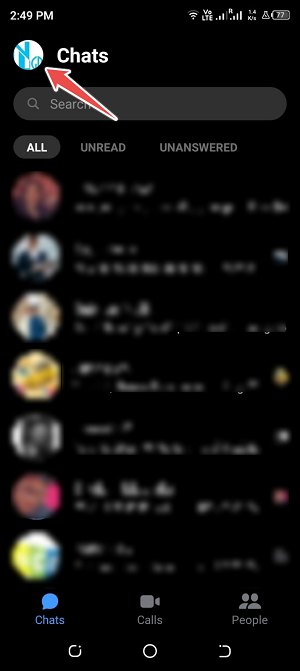 Scroll Down and Choose "Preferences" and then "Notifications & Sound"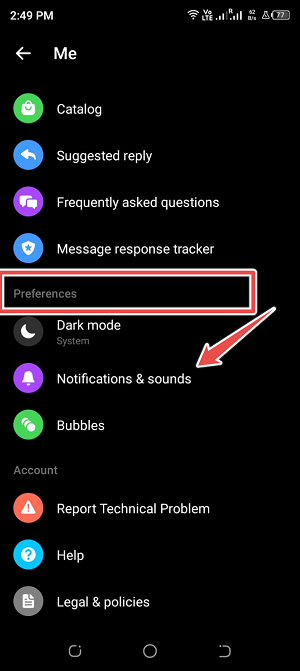 Now Check Settings and Be Sure Notifications are Enabled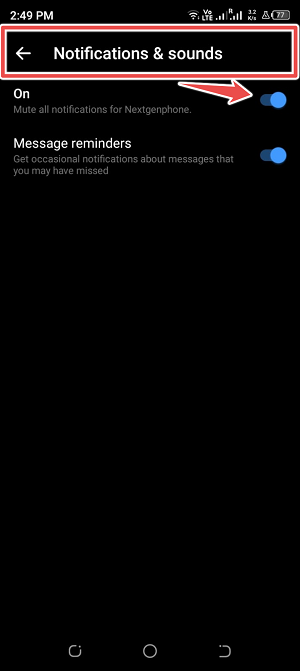 4:  Check Your Network Connection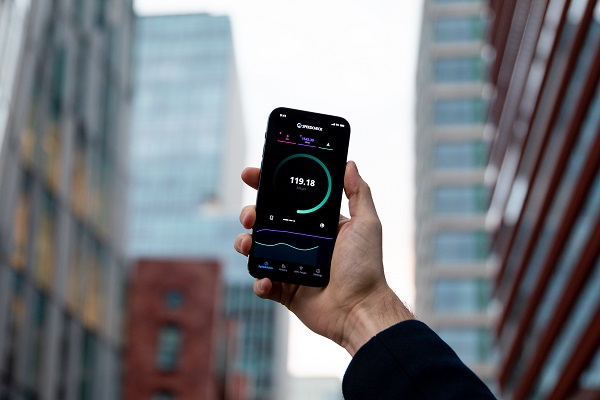 Messenger notifications might not even function if the network is too slow or unreliable. Not being notified of new messages might be an indication of a problem with your network or cellular service. To be sure, do a test on Fast.com to determine your connection's speed and quality.
If the results show that your network connection has been interrupted, try rebooting your modem or router to restore service. Wait 5 to 10 seconds after disconnecting your router's power cord from the wall socket before reconnecting it.
It's best to temporarily enable Airplane Mode and then turn it off if you're using mobile data. After you're finished, run the test again to see whether it still fails. If that isn't the case, you should get in touch with your internet service provider so they can fix the problem.
5:  Check Your Device Settings
It's possible that Facebook Messenger is prohibited from sending notifications on your device. As a result, you should verify your device's settings to make sure the app has permission to deliver push notifications.
For Android Users
Go to Your Device's Settings and tap on "Apps Management"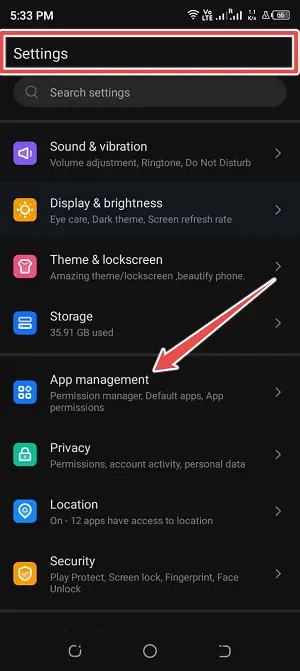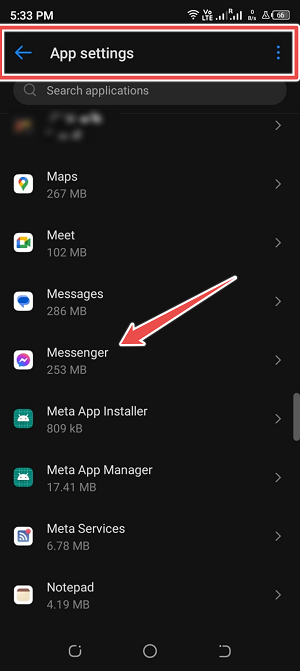 Now Tap on App Info and Access the "Notifications" Page
Lastly, Enable the "All Messenger Notifications" Option
For iOS Users
Go to Your Device's Settings
Now Scroll Down and Tap on Messenger
Go to "Notifications" and Set the Toggle Switch to "On"
6:  Turn off Do Not Disturb Mode (If Activated)
Putting your device into Do Not Disturb mode will prevent you from receiving any notifications from your applications or contacts. Messenger notifications will also be affected. Be sure that this option is not activated by accident on your phone.
For Android Users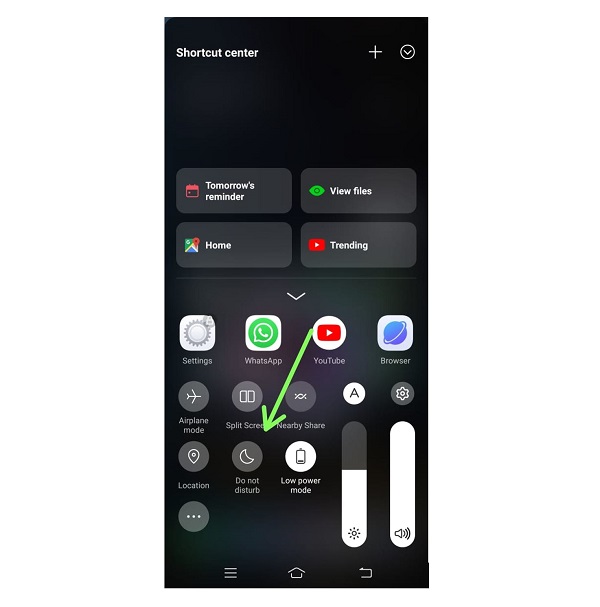 Go to Settings
Search for and Choose "Do Not Disturb"
On the Next Page, Find the "Do Not Disturb" Option and Set the Toggle Switch to "Off"
For iOS Users
Go to Settings and Tap "Focus"
Tap on "Do Not Disturb"
Now Turn Off the "Do Not Disturb" Mode
7:  Clear Cached Data of Facebook Messenger
Are Facebook Messenger notifications not showing up on your mobile device? It might be due to faulty cached data in the app. This may be fixed by erasing all data and clearing the cache in the Facebook Messenger app. Here is how to do it:
Go to Your Device's Settings
Tap on "Apps"
Find "The messenger" App and Tap on It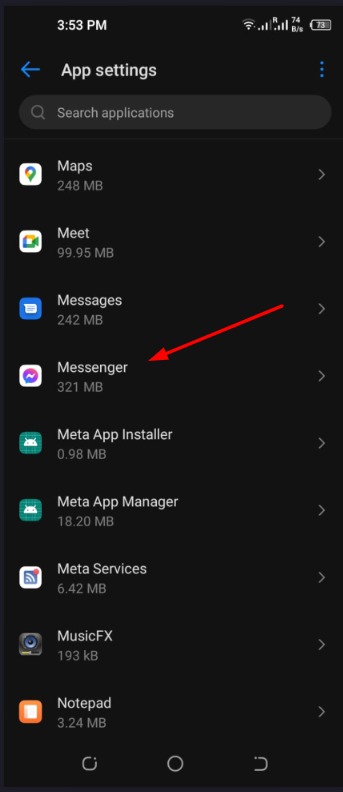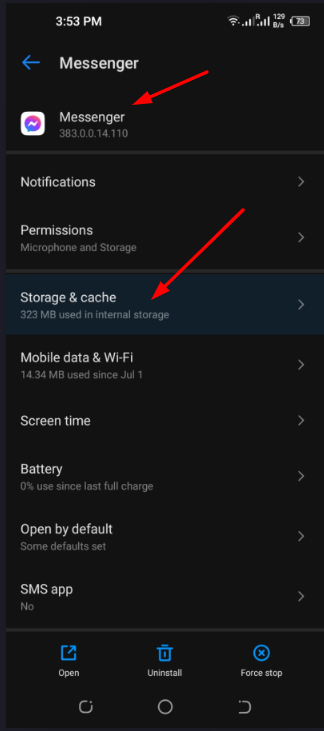 Tap on Clear Cache and Then Clear Data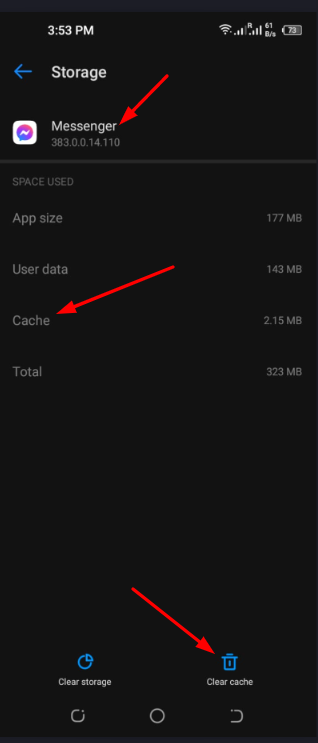 8:  Update Facebook Messenger
Not using the most recent version of the app is another potential source of Messenger app notification problems on Facebook. It's important to make sure you're using the most up-to-date version of the messaging app from the app store.
For Android Users
Open Google Play Store and Tap on "Account Icon"
Now Tap on "Manage Apps and Device"
Tap on "Updates Available"
Now Select Messenger App and Update it
For iOS Users
Go to App Store
Tap on Your "Profile Icon"
Scroll Down to See Pending Updates
Select Messenger App and Tap Update (Next to an App)
9:  Reinstall Messenger
If you've explored those options without success, you may always reinstall Facebook Messenger. It's possible that some of its packages have been badly damaged beyond repair. In most cases, reinstalling the app will give you the most recent stable version.
Go to Settings and Tap on Apps Management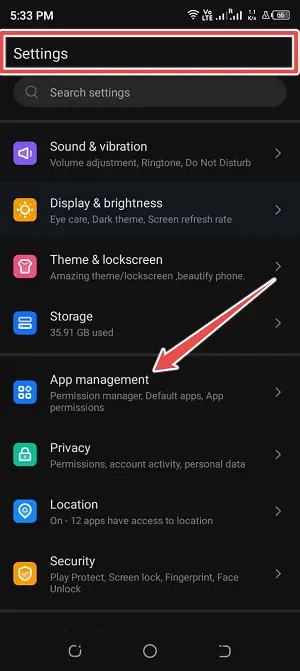 Scroll Down and Choose "Messenger App/ App Settings"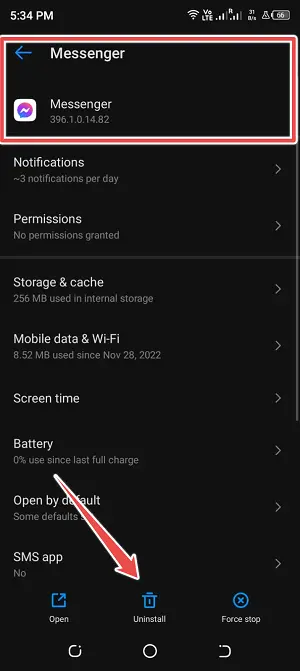 Go to Play Store and Search for Messenger App Tap to Install the Messenger App Again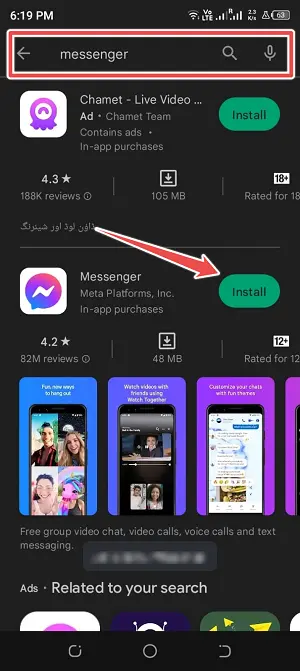 Conclusion
We really hope that these hints will be of assistance in fixing the problem of Facebook Messenger notifications not working.
If you've already tried these solutions and are still experiencing problems receiving Facebook Messenger notifications, you may wish to contact Facebook for more help. They may have more insight to provide, or they might be able to assist you in identifying and fixing any underlying difficulties.