Video chatting with friends and coworkers over FaceTime is a unique and enjoyable experience. When you attempt to make a FaceTime call and get the message "FaceTime Unavailable" or "FaceTime Failed," it's annoying.
FaceTime calls have been plagued by problems for many Apple customers. It's possible that you'll be on the line for around 20–30 seconds before the other party hangs up. It is very likely that the network or the camera is malfunctioning on the Apple iPhone.
Well, we have written this article to explain why your FaceTime call fails and how to fix the issues. So, let's keep going!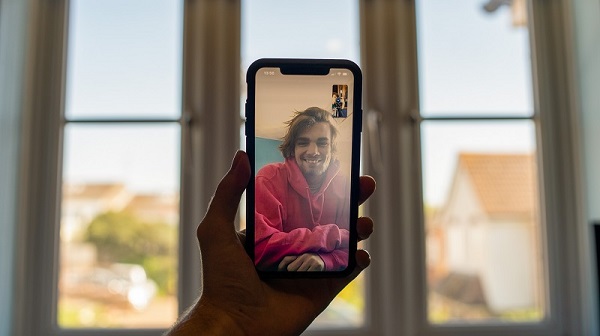 What Does Facetime Failed Mean?
Chances are that the recipient's phone has been switched off or set to Do Not Disturb. Your call has gone unanswered because the receiver is either on another FaceTime conversation or hasn't returned your call despite many attempts to reach them. The recipient's phone does not have the app installed. The recipient's Wi-Fi or mobile data connection is down, or the service isn't available in their location.
Regardless of whether it's an iOS or iPadOS device you're currently using, you may use these troubleshooting solutions if FaceTime Fails to Connect as expected.
How to Fix FaceTime Failed on iPhone and iPad?
Solution 1: Check for Software Updates
Perhaps your phone's FaceTime Won't Connect if you use an older version of iOS that has difficulties with wireless connection. A hotfix is more likely to be released with the next iOS update if you're using a public or developer beta version of the mobile operating system. As a result, be careful to check
Settings > General > Software Update
See whether your smartphone has the most recent iOS version. The "Install Now" button will appear if you have an upcoming update, and you can begin the process by clicking it.
Solution 2: Reboot Your Apple iPhone or iPad
Restarting your smartphone is the next important step in resolving a FaceTime Not Working problem. Here are the instructions for restarting an iPhone or iPad:
To turn your phone off, hold down the Side and Volume Up buttons at the same time until a slider displays on the screen
Before it goes completely off, drag the slider and wait
Press and hold the side button until the Apple logo shows before turning it on
Solution 3: Check to see if the Apple Server is down
FaceTime's quality is deteriorating due to issues with Apple's servers. If this is the case, go to the Apple Status page on Apple's website. Make sure the Apple servers are up and running, and if they aren't, wait a few minutes.
Solution 4: Check Your Internet Connection
FaceTime may not be working because your internet connection is unreliable. In order to conduct FaceTime calls, you'll need a fast internet connection. Make sure you have Wi-Fi or cellular data access on your Apple device. Checking the cellular connection is as simple as the procedures listed below:
Go to your phone's settings
Choose Cellular as your mode of communication
Connect to cellular data by turning on the toggle next to Cellular data
You can check your Wi-Fi connection using the following method:
Go to the menu and choose "Settings"
Select Wi-Fi and check to see whether it is on and connected to a data plan that is currently active
Solution 5: Check Availability of FaceTime in Your Country
We have answered your question of Why is My FaceTime Not Working in this solution. FaceTime is available everywhere in the world to access with ease. Almost, since several countries, particularly those in the Middle East, do not yet enable the function.
FaceTime is not supported in the UAE, Saudi Arabia, Jordan, Egypt, or Qatar. Furthermore, if you buy an iOS device in any of these locations, you will not be able to use it in a country.
When setting up or configuring an iPhone or iPad, the only method to get around this is to make use of a virtual private network (VPN) and choose a different country. However, this may not be an option for everyone.
Solution 6: Reset FaceTime Settings
FaceTime and iMessage are like siblings, and they both have their ups and downs. Maybe you'll have issues with FaceTime call failure and iPhone texts not getting or forwarding to other receivers. Disabling and re-enabling the functionality will fix the problem.
You may turn off the feature by going to
Settings > FaceTime and Press Green Button
To turn off iMessages, return to the Messages App and press the green button
Turn your phone off
Wait for 10 minutes before turning the phone back on
To activate FaceTime and iMessage, return to the FaceTime and iMessage settings and tap "OK"
To reactivate, the iOS device will send an SMS message to Apple's servers. Sometimes an iOS device can disconnect a phone number from iMessage and FaceTime. A working phone number and a sufficient amount of credit are essential considerations.
The Bottom Line
FaceTime calls are an easy way to video chat with friends, family, and coworkers on your iPhone, or iPad. It will sometimes stop working for Apple users overnight for a variety of reasons.
FaceTime may be disabled, your network may be down, or your iOS system may be out of date. FaceTime issues may be fixed using the aforementioned methods, enabling you to make calls. If nothing works for you, please drop a comment below and we'll strive hard to find a solution for you.