WhatsApp, which Facebook now owns, has more than 300 million active users every day, making it one of the most popular instant messaging services available. In addition to regular messaging, WhatsApp allows users to add a little excitement to their conversations by sharing stickers on WhatsApp as well as sending any kind of multimedia material. Yet it won't do you much good if WhatsApp is unable to receive messages.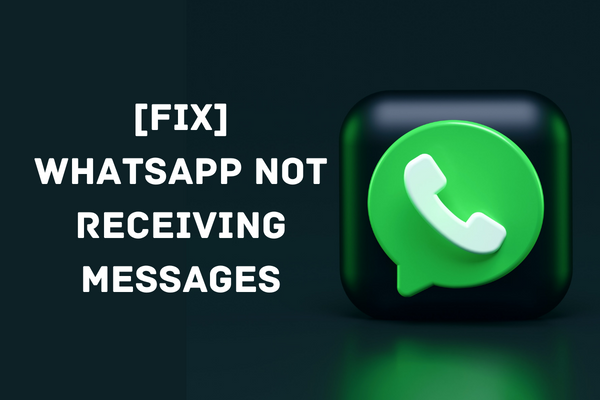 Having this issue when using the app means you won't be able to get messages from your contacts. Fixing WhatsApp not receiving messages requires understanding why you aren't receiving them. If WhatsApp isn't receiving messages on your mobile device, this article will show you how to fix the problem. So, let's get on it!
Why is My WhatsApp Not Receiving Messages?
There might be a number of factors at play if you are unable to receive WhatsApp messages. You won't get any new messages because your WhatsApp is not working, your contact has blocked you, or you're using a WhatsApp alternative like FM, GM, Yo, etc.
There might be a technical issue with the WhatsApp app, or perhaps the app isn't communicating with the internet. Maybe you haven't entered the proper number for the person whose number you're attempting to contact.
Here is How to Fix WhatsApp Not Receiving Messages?
1:  Restart Your Device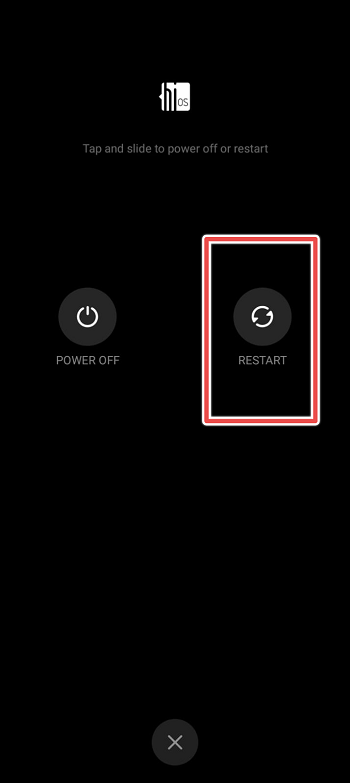 Before making any changes in your phone or app to fix WhatsApp not receiving messages, it's highly recommended to give your phone a restart.
The WhatsApp problem might be due to a software glitch or malfunction. As a result, if you're experiencing these issues, a restart of your device should fix it.
3:  Check WhatsApp Server's Status
If you still aren't receiving WhatsApp messages after doing so, you may try contacting the service's server administrators. WhatsApp is a web-based application, hence, it can only work while connected to the service's servers. Go to "DownDetector" to see how the service is currently functioning.
4:  Check Your Network Connection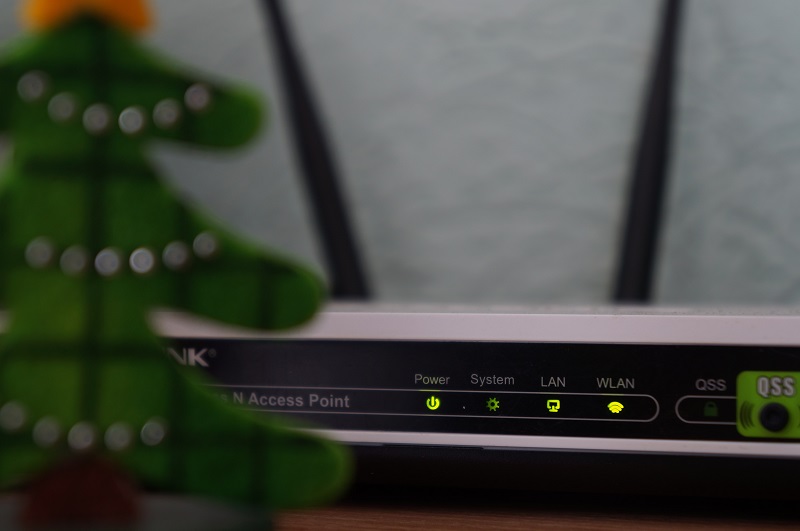 An unreasonably sluggish internet connection is yet another possible cause of your WhatsApp message failure. Check your network's upload and download speeds to verify this.
If the diagnostics show that your network is to blame, you can try restarting your router to restore communication with the ISP's servers. To reset your router, unplug its power cord and wait 5-10 seconds before reconnecting it. Repeat the test to ensure the issue has been resolved after you've finished.
Get in touch with your service provider if you're still having problems and ask them to get the problem resolved.
5:  Check Blocked Contacts
Verify whether any of your contacts have blocked you, or if you, by mistake, have blocked the person you're attempting to reach. Some friends may have blocked you if you aren't hearing from them. If you send them a message and the single grey tick on WhatsApp remains the same, it's likely that they've blocked you and you won't be able to receive messages from them. Here's what you can do if you've accidentally blocked someone:
Open Your WhatsApp App
Tap on the 3-dot Menu (Top Right Corner)
Go to Settings
Next, Choose the "Privacy" Option
Tap on Blocked Contacts and You'll See Contacts You Have Blocked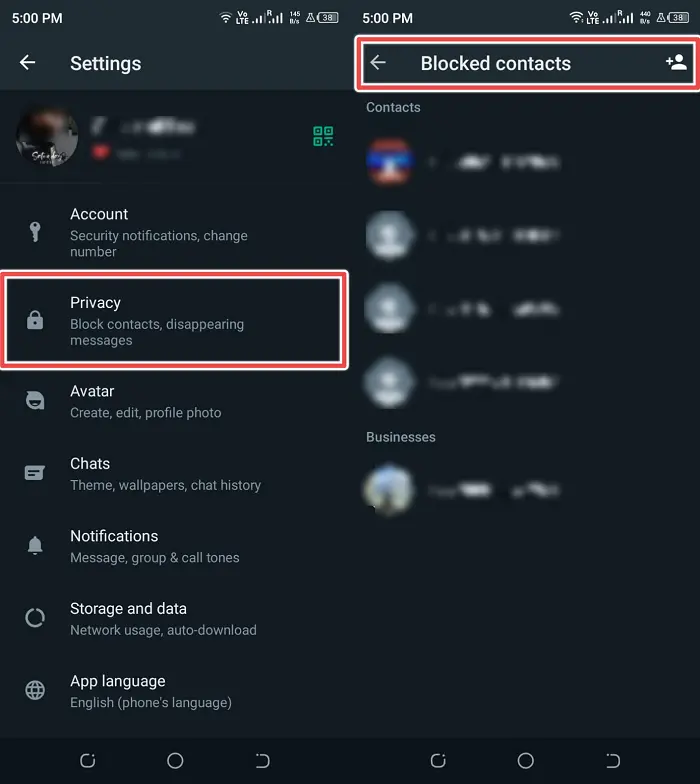 6:  Clear WhatsApp Data
If you're having trouble getting WhatsApp messages on an Android smartphone, try clearing the app's data. This should remove any corrupted temporary files that may be affecting the app's functionality.
Go to Settings
Go to "Apps" or App Manager
Now Scroll Down to Find WhatsApp App
Tap on WhatsApp and Then Tap on Storage
Now, Tap on the "Clear Data" Button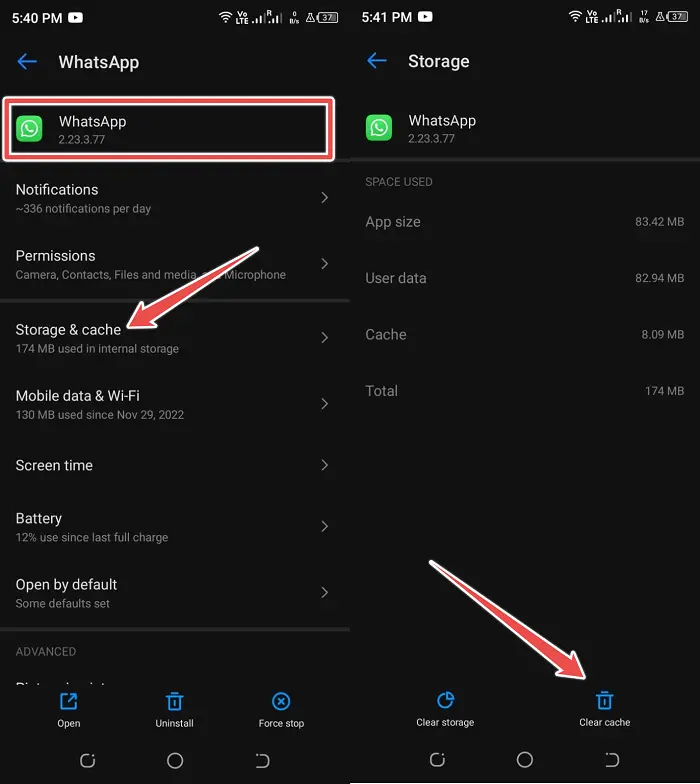 7:  Disable Do Not Disturb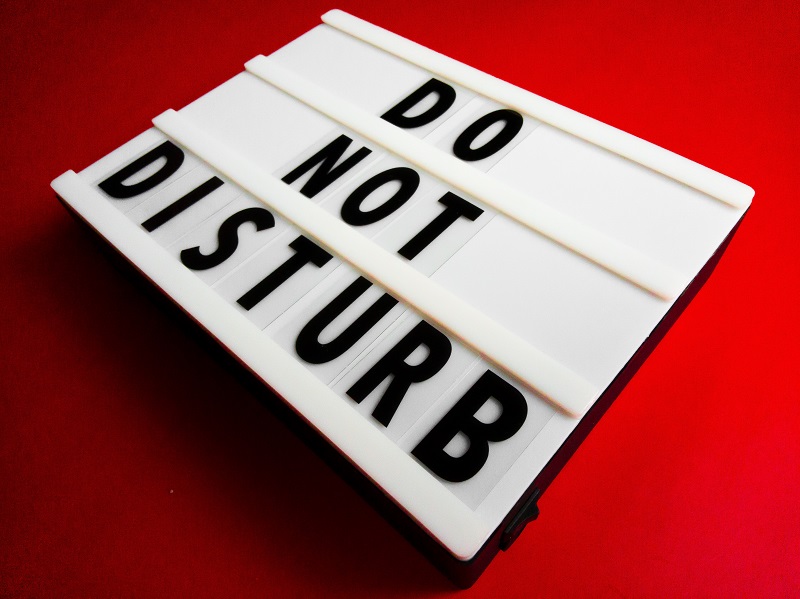 To help you concentrate, the majority of operating systems include a "do not disturb mode."
When you have important work to accomplish, like writing a paper or studying for a test, you won't have to access your smartphone and waste time on distractions. It's possible that do not disturb is blocking your WhatsApp notifications.
8:  Uninstall and Reinstall WhatsApp
We suggest reinstalling the app on your smartphone if you are still having trouble receiving messages on WhatsApp.
This should repair any damaged files and update you to the most recent stable version of WhatsApp. Nevertheless, if you delete WhatsApp and haven't been backing up your messages, you won't be able to retrieve deleted messages on WhatsApp. The ways to uninstall WhatsApp from your mobile device are as follows:
Unlock Your Phone and Go to WhatsApp App
Now, Press and Hold its Icon Until a Pop-up Appears
Next, Select "Uninstall" on Android and Select "Remove App" on iPhone
Go Back to Play Store and App Store and Reinstall the WhatsApp App
Conclusion
When you're in the midst of an important chat on WhatsApp and it stops receiving your messages, it may be incredibly frustrating. The good news is that you can always count on the solutions on this page to work. As such, this concludes our guide on fixing the WhatsApp problem of not receiving messages. Feel free to post any further queries you may have below, and we will do our best to respond.