WhatsApp is undoubtedly a Well-known messaging application for Android and iPhone, providing users worldwide a convenient and hassle-free chat with families and friends without even spending money.
As smartphones are equipped with a super-smart responsive touch display, any kind of media or WhatsApp chat is apt to be deleted mistakenly.
We know it's not less than a surprise for so many of us to know that we can Restore WhatsApp Chat or read deleted WhatsApp messages on Android or iPhone devices but how? Here you go!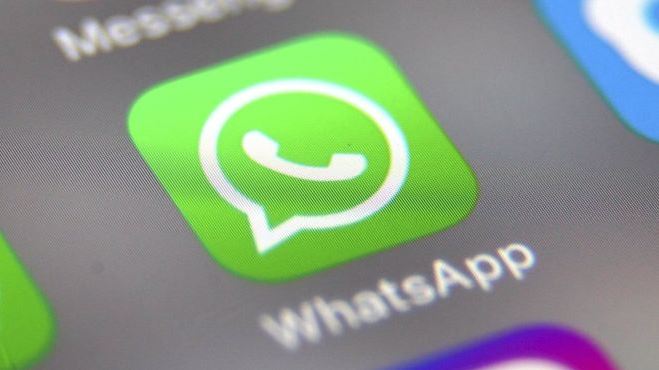 Restore WhatsApp Chat without Backup on Android
If you have deleted your most important or business conversation by mistake just now and there is no backup for it, you will then need to get Gihosoft Free Android Data Recovery Tool to Restore WhatsApp Deleted Messages alongside videos, photos or other kinds of media.
This freeware helps you get your messages back from a variety of Android brand devices like Samsung, Huawei, OnePlus, Google Pixel, HTC, LG, Motorola, and others.
How to Use Gihosoft?
Step 1: After getting the WhatsApp data recovery tool for Android, select a file type to recover, hit "WhatsApp" and click "Next."
Step 1: You now need to connect your smartphone with your Laptop or PC via a USB Cable, and after getting them connected successfully, your device type will be appeared on your PC.
Step 3: Scan your files now by using this WhatsApp Deleted Messages Recovery App and wait for a minute or two. The greater the number of files on your smartphone, the longer the scanning process.
Step 4: After scanning completed, all related files of WhatsApp will be listed on the left panel – so, preview and choose those you need to be recovered. Click on "Recover" to get your WhatsApp messages or files back in your Android phone.
Restore WhatsApp Chat from Backup on Android
Don't you back up your files and chats manually? If not, then be noted that WhatsApp is authorised to make a local backup of your chat history on a daily basis at 2 A.M.
However, you can also backup your WhatsApp messages and media to Google Drive. So, if you delete any WhatsApp chat history by mistake, you will be able to get it back from local backup or Google Drive.
Method to Recover Chats from Google Drive
Step 1: Open up your WhatsApp application on your Android smartphone.
Step 2: You will need to visit the App's settings by clicking on the three dots at the top right corner.
Step 3: Find out an option "Chats" and click on the WhatsApp Chat Backup option.
Step 4: The app will give you two different options – either to backup with immediate effects or to backup to Google Drive on a daily basis.
Take a look at step-by-step guide for WhatsApp Deleted Messages Restore from a Google Drive backup. But make sure you have already backed up your files into Google Drive.
Reinstall your WhatsApp application from Google Play Store and ensure that you use the same Google Account to create a backup.
Right after finishing the verification process, tap on "Restore" when prompted and you are done.
Method to Recover Chats from Local Backup
Don't you have a Google Drive backup? There is nothing to be worried about as WhatsApp will still allow you to get your messages restored in your phone from your locally stored backup files. You can find the file itself on your device for up to seven days after the deletion if you have just deleted the file. Make sure you follow these instructions for WhatsApp Recover Deleted Messages Android from a local backup.
First and foremost, you will need to visit your phone's "File Manager" application. After clicking on a file manager, go to "Internal Storage/WhatsApp/Databases." There is a backup file extension that helps you figure out when each backup is made.
Change the name of the backup you need to restore from "msgstore-YYYY-MM-DD.1.db.crypt12" to "msgstore.db.crypt12".
At last, uninstall and reinstall your WhatsApp application from Google Play Store and click "Restore" after finishing a verification process.
Precautionary measures
There are some precautionary measures that can later help you restore your files and deleted chats without getting worried. For example:
Make sure you always have a right and accurate google account configuration on your smartphone.
Do enable Google Drive chat backup.
Do rely on local backup but be sure you have enough internal storage to store files.
WhatsApp Restore Deleted Messages iPhone
As mentioned above, WhatsApp automatically makes a local backup for Android, but iOS is different. Users will need to make manual or auto backup to iCloud (not an Auto-Syncing Function of iCloud).
Making your chat backup to iCloud means, you can schedule your backup solely for WhatsApp. But it's to be noted that you will need to have enough space on iCloud to make WhatsApp Chat Backup.
How to Check WhatsApp Chat Backup on iPhone?
Open up WhatsApp application in your iPhone, visit "Settings" > "Chat" > Chat Backup. You will see "Last Backup" if you already have scheduled manual or auto backup. Pay close attention to the size of the backup and the date too.
How to Restore Backup?
Remove and reinstall your WhatsApp app for WhatsApp Recover Deleted Messages iPhone. Finish up your verification process by providing your phone number and follow the steps to restore your media or chat history from iCloud.
Important Note
Be sure to use the same phone number or iCloud account to backup and restore chats.

Your iPhone device must be operated by the iOS 7 operating system or later.

WhatsApp messages or media files deleted or lost before the new backup can't be restored.
This tool can also be used to restore WhatsApp chats to a new iPhone but not for transferring information between Android and iPhone.
How to Recover Data without Backup?
WhatsApp Message Recovery software can resolve the problem if you don't have any backup or don't want to recover the entire iPhone while wiping current data.
The iPhone Data Recovery from Gihosoft is a great choice to Get WhatsApp Deleted Messages and attachments of WhatsApp and 19 other iPhone data. With this, even without backup, you can find deleted WhatsApp messages on your iPhone.
How to Recover Data from iPhone Backup?
Besides the WhatsApp chat backup feature, you are also able to retrieve deleted WhatsApp messages from your iPhone backup if you have the habit of regular support with iTunes or iCloud.
Recover from iCloud
You can restore WhatsApp chats from iCloud backup when you have scheduled iPhone auto-sync with iCloud, even when you disable the backup function for WhatsApp or don't find anything with Chat Backup.
Run WhatsApp Chat Recovery and tick on "WhatsApp and Attachments".
Select "View iCloud Backup" now.
Click on the latest backup to scan.
Recover now your deleted media and messages on iPhone.
Recover Data from iTunes
You will need a computer to get your data or messages back when it comes to recovering with iTunes. If you are not sure about iTunes backup, get help from Gihosoft iPhone Recovery – very much like Android recovery.
Run Gihosoft tool in your computer and select "WhatsApp & Attachments".
Click on "View iTunes Backup" and choose the latest to scan.
Get scanned results and Recover WhatsApp Deleted Messages on iPhone with ease.
Besides, one can use such a tool not only to restore messages but it can also help you recover your photos, videos, contacts, important notes and more without even losing quality.