If you're just starting out with WhatsApp, all these blue and grey ticks could seem a little overwhelming. This is the technique that WhatsApp utilises to let you understand whether your message has been sent and if the other user has seen it or not.
After gaining an understanding of how the system operates, you will be able to monitor the progress of your text message status.
The goal of introducing this function was to facilitate clearer communication and reduce the likelihood of misunderstandings. Here, you will learn the meaning of a single tick in WhatsApp and all there is to know about this feature.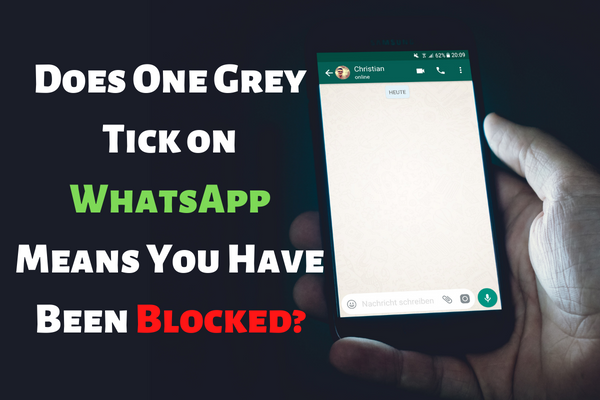 WhatsApp, which has more than 2 billion active users, links with a large number of the world's population on a daily basis. Nevertheless, many of the messages that are sent over WhatsApp will not reach their intended recipients.
This is a function of the platform that users rely on to avoid unwanted attention and abuse when they block certain users. Because of this, WhatsApp makes it very difficult for those who are on the receiving end of a conversation to determine whether or not one of their contacts has blocked them.
What Does One Tick Means on WhatsApp?
Some of you may have observed that the grey tick on WhatsApp quickly becomes two grey ticks after sending a message, while for others it may take a little while.
You could worry that you did something wrong if an hour goes by and your message receives just one tick. However, this is not the case.
With one grey check, the message has been sent but has not yet been delivered. You are not responsible for it. What it really implies is that the other individual isn't able to take your call or isn't online at the time. They might be experiencing network problems as well.
However, just because there is just one tick after many hours of waiting does not indicate that the other individual is avoiding you.
It's possible that they're too busy or just haven't had the opportunity to get online yet. They still have no idea that you've messaged them. To sum up, they won't get the alert unless they reconnect their phone to the Internet.
What Do Two Ticks Mean on WhatsApp?
Two ticks may be various colours, but a single tick is always grey. Well, this is not the same case in the group. If you create and invite people to a group and send a message, it remains a single grey tick until unless it's delivered to everybody. Once it's delivered to everybody, it'll turn into two grey ticks.
Two grey ticks indicate that the text has been sent and received. However, the recipient has not yet opened it in private chat. If the receiver opens and reads your message, you will see two blue ticks instead of one.
What Does Blue Ticks Mean on WhatsApp?
Each of your sent messages will now have a tick next to it in the latest version of WhatsApp. If the message has been sent and there are two grey checkmarks, it has been successfully sent to the user's phone (as mentioned above).
It is an indication that the receiver has read your message if the two ticks at the bottom of the screen are highlighted in blue. If the "timer" icon replaces the usual "ticks" in your message, it's because the recipient is in a location with poor connectivity.
Can I Turn Blue Ticks Off?
Read receipts are optional, and you can disable them with a single click if you prefer not to send or receive them. You must do the following:
Go to WhatsApp and Tap on 3 Vertical Dots (Top Right Corner)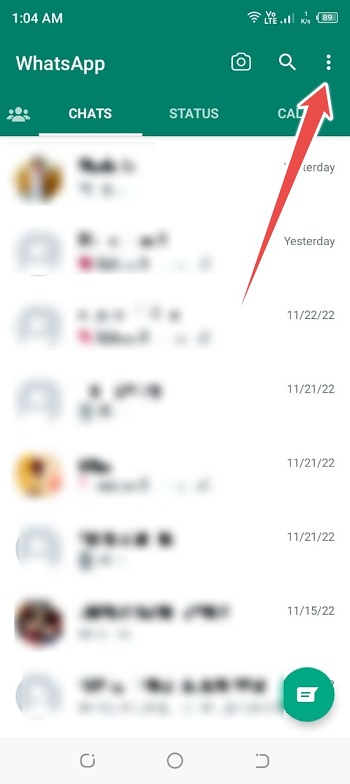 Now Choose Settings and Tap on Privacy Option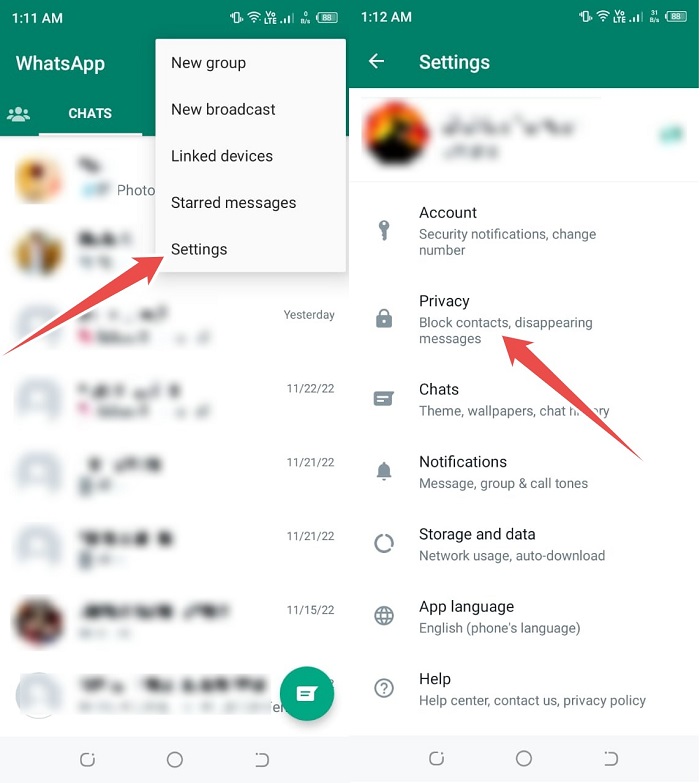 Now turn off the "Read Receipt" Button
You will now have several different options from which you'll need to choose "Read Receipts." Tap "Uncheck Box" to turn off receipts successfully. If you disable read receipts, though, you won't be able to know when others have seen your messages.
What About Read Receipts in Group Chats?
Whether you use WhatsApp groups for calling or text messaging, a group is entirely different from a private chat in terms of reading receipts.
It will be impossible to pretend you didn't read a message in a group conversation. The names of those who have read a message may be seen by the sender at any time. To indicate that all recipients of a group chat message have seen it, a blue checkmark will display after it has been delivered.