In a world where music and video content from YouTube is getting hype, the demand for a seamless way to enjoy your favourite tunes offline has never been greater. Well, YTMP3 is an online powerhouse that effortlessly transforms YouTube videos into MP3 audio files, all at your fingertips.
With millions of users seeking a way to savour their cherished content without the need for a YouTube Premium subscription, YTMP3 stands as a free and accessible solution. But, as with any tool, it comes with its own set of pros and cons.
In this comprehensive guide, we unveil the magic behind YTMP3, exploring its features, advantages, disadvantages, and step-by-step instructions on how to harness its potential while staying on the right side of copyright law.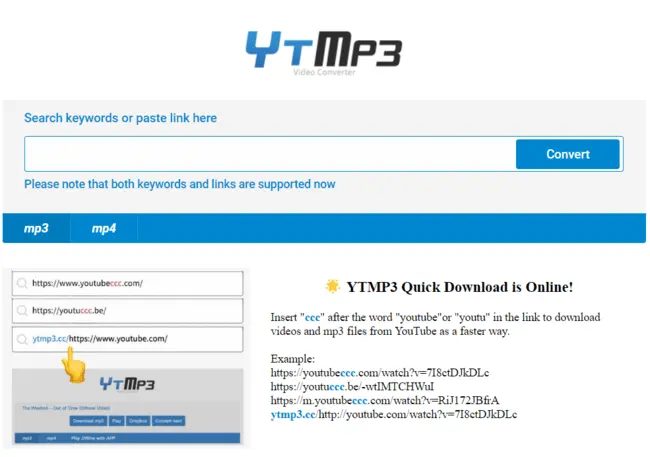 YTMP3  Converter Features
YouTube to MP3 Conversion
YTMP3 specialises in converting YouTube videos to MP3 audio files and MP4 video files. This is particularly useful for users who want to enjoy YouTube content offline, whether it's music, podcasts, or any other audiovisual content.
Alongside one of the free YouTube to MP3 converters, YTMP3 offers a built-in search engine that allows users to search for MP3 audio files across the internet. This means you can use it as a search tool to find and download your favourite songs directly.
YTMP3's user interface is designed to be user-friendly. Users can simply enter their search query or paste a YouTube video URL into the search box and initiate the conversion process with a single click.
YTMP3 offers high-quality MP3 downloads, including options for different bitrates such as 64kbps, 128kbps and 256kbps. Additionally, it provides MP4 video downloads in various resolutions (e.g., 320p, 460p, 720p), ensuring that users can choose the quality that suits their needs.
YTMP3 can be easily used on Android devices. Users can search for music and follow straightforward steps to download MP3 or MP4 files directly to their Android smartphones or tablets.
YTMP3 operates as a website accessible via web browsers, eliminating the need for users to install any software or apps. This makes it a platform-independent solution.
YTMP3 is typically a free service, meaning users don't need to pay for basic video-to-MP3 conversions or access to the search engine.
YTMP3 supports various formats, including MP3, MP4, and M4a, giving users flexibility in choosing the file type they prefer.
Pros
YTMP3 allows users to easily access and convert YouTube content, making it convenient for offline listening or viewing.
YTMP3 is typically a free service, which allows users to convert and download videos without incurring additional costs.
YTMP3 includes a search engine that enables users to find MP3 audio files across the internet. It simplifies the process of discovering new music.
YTMP3 offers various formats, including MP3, MP4, and M4a, as well as different quality settings to cater to users' preferences.
Users can access and use YTMP3 without the need for account registration or login.
YTMP3 is suitable for Android users, which means users are allowed to download content directly to their mobile devices.
Cons
One of the main drawbacks is the potential for copyright infringement. Downloading copyrighted content without authorisation may violate copyright laws.
The quality of the converted audio or video files may vary depending on the source content and the user's chosen settings.
Some online converters, including YTMP3, may display intrusive ads or pop-ups, which can be annoying or potentially harmful.
The availability and performance of online converters like YTMP3 can be inconsistent, as they may be subject to changes or downtime.
Is YTMP3 Legal and Safe to Use?
This is a widespread concern among users. Since it just offers a conversion service and does not host any content of its own, YTMP3 is a lawful service.
YouTube videos may be legally downloaded in certain countries, however, this will depend on the copyright status of the individual video. Before converting and downloading any work, be sure you have the necessary copyright clearances.
Always use caution while clicking on links or opening attachments in YTMP3, since they might contain malware. Avoid potential security risks by only using the official YTMP3 website.
How to Use YTMP3.cc?
Using YTMP3.cc is a straightforward process to convert your favourite YouTube videos to MP3 format. Follow these simple steps:
Step 1: Launch your preferred web browser and visit the YTMP3.cc website.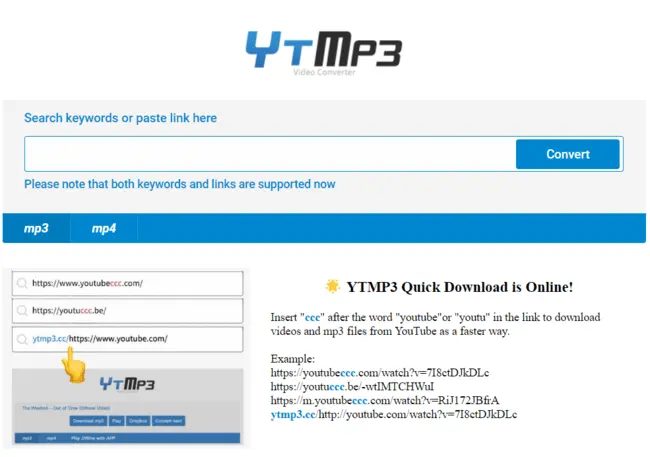 Step 2:  Find the YouTube video you wish to convert to MP3 and copy its URL from the address bar.
Step 3: Paste the copied YouTube video URL into the designated field provided on the YTMP3.cc website and click the "Convert" button to start the conversion process and wait for some time.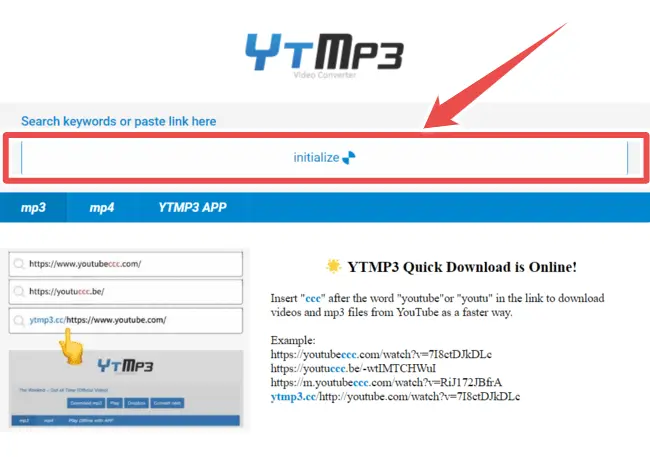 Step 4:  Once the conversion is complete, a "Download" button will appear. Click it to save the MP3 file to your device.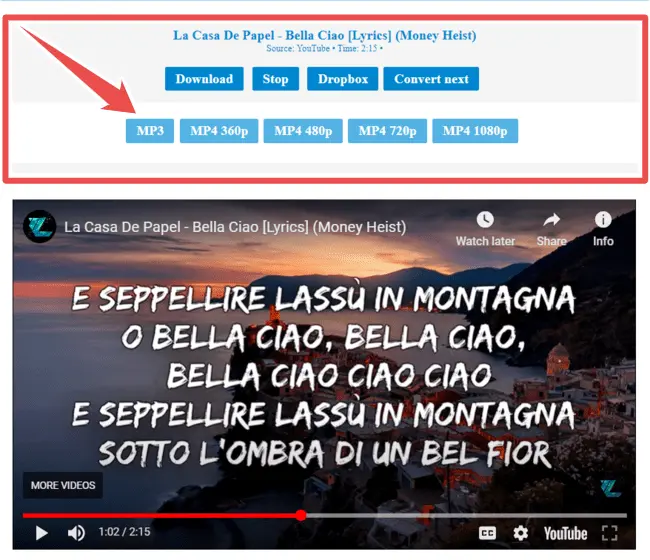 Conclusion
If you want to quickly and easily convert YouTube videos to MP3 format, YTMP3 is an invaluable application. Its popularity can be attributed to its convenient interface, high-quality audio conversion, and compatibility with a wide range of devices.
Use of YTMP3 must, however, be done responsibly and in accordance with applicable copyright laws.
Use YTMP3 to its full potential and listen to your favourite YouTube videos in MP3 format by following the detailed instructions and helpful features provided in this comprehensive instruction. It's time to upgrade your audio experience by converting your favourite YouTube videos to MP3.