Are you tired of streaming your favourite music on YouTube, only to find yourself out of data or Wi-Fi range when you need it most? What if there was a way to transform those captivating YouTube videos into MP3 audio files, ready to serenade your ears offline?
Say hello to MP3Juices, your ultimate free YouTube to MP3 converter. In this age of digital harmony, where music and videos reign supreme, MP3Juices offers a seamless solution to a common problem. But how does it work and what features does it offer?
In the following comprehensive guide, we'll explore the ins and outs of MP3Juices, revealing its workings, highlighting its features, discussing the pros and cons and providing a step-by-step guide on how to get the most out of it. So, let's continue reading!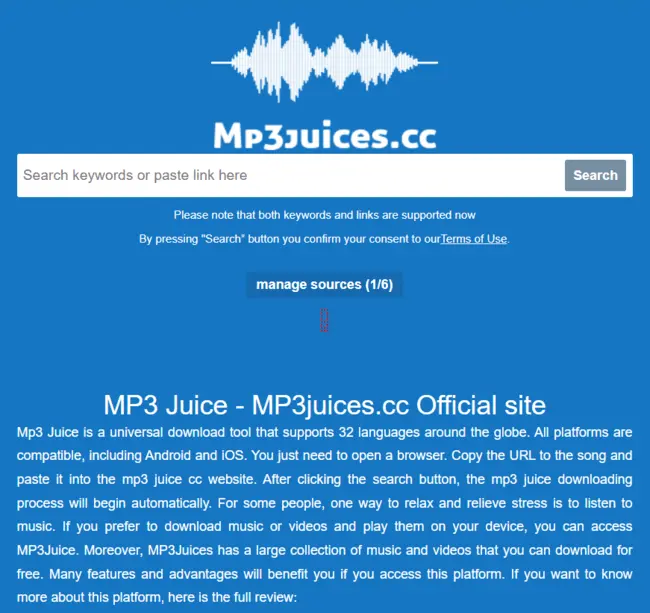 What is MP3Juices?
MP3Juices is an online platform that serves as a YouTube to MP3 converter, allowing users to convert YouTube videos into MP3 audio files for offline listening. It acts as a bridge between YouTube's vast collection of videos and the desire of users to extract audio from those videos in a convenient format.
How Does MP3Juices Work?
MP3Juices operates as a YouTube-to-MP3 converter by seamlessly extracting audio content from YouTube videos.
When a user enters the title or URL of a YouTube video into MP3Juices, the platform's robust search engine scours YouTube's vast database for the specified content. Once the desired video is identified, MP3Juices employs a conversion process that isolates and transforms the video's audio track into the popular MP3 format.
This process involves decoding the video file and encoding the audio into an MP3 file, which is then made available for download. The user can easily save the converted MP3 file on their device, ready for offline listening.
In essence, MP3Juices simplifies the transition from YouTube videos to portable, audio-only MP3 files, making it a valuable tool for music enthusiasts and those seeking to enjoy their favourite content offline.
Features of MP3Juices YouTube to MP3 Converter
MP3Juices does not require any kind of payment or membership in order to use it, therefore there is no need to worry about paying for it.
Users are able to utilise its services without having to create an account, which protects their privacy and facilitates ease.
You are able to download MP3 files from MP3Juices, and these files are compatible with a variety of devices, such as mobile phones, tablets, and personal computers.
The platform's conversion procedure is lightning-fast, so you won't waste any time waiting.
Because of its straightforward and user-friendly interface, converting videos to MP3 format is a breeze for users of all experience levels.
Pros
MP3Juices is completely free, which is a significant advantage compared to some paid alternatives.
You can start using MP3Juices instantly without creating an account.
The service offers fast conversion times, allowing you to enjoy your MP3 files sooner.
Its straightforward interface makes it accessible to users with varying levels of tech savvy.
Cons
Downloading copyrighted music without permission may infringe on copyright laws in some regions.
The platform may display ads, which can be annoying for some users.
The platform may display ads, which can be annoying for some users.
How to Use MP3Juices? A Step-by-Step Guide
Step 1: Open your web browser and go to the MP3Juices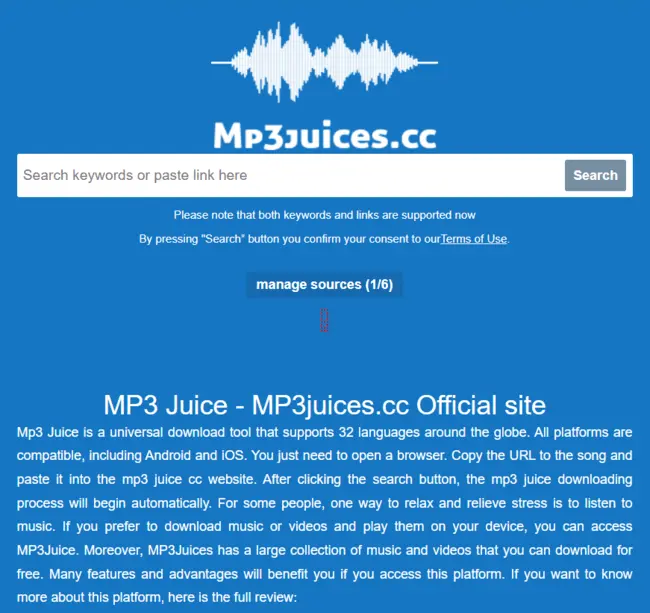 Step 2: Use the search bar to find a song or paste a YouTube link. Pick the desired song / video from the search results.
Step 3: Paste the copied URL into the MP3Juice Search Bar and click the "Search" icon to initiate the download.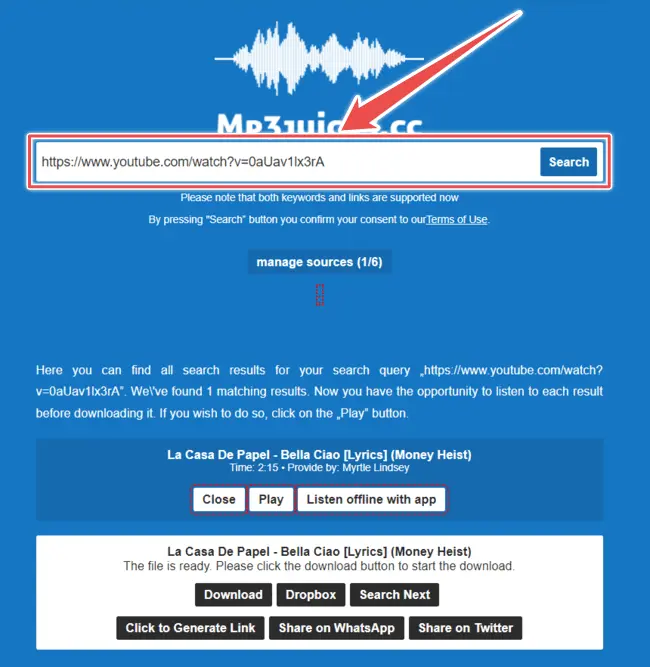 Step 4: Once downloaded, save the MP3 file on your computer. Enjoy offline listening!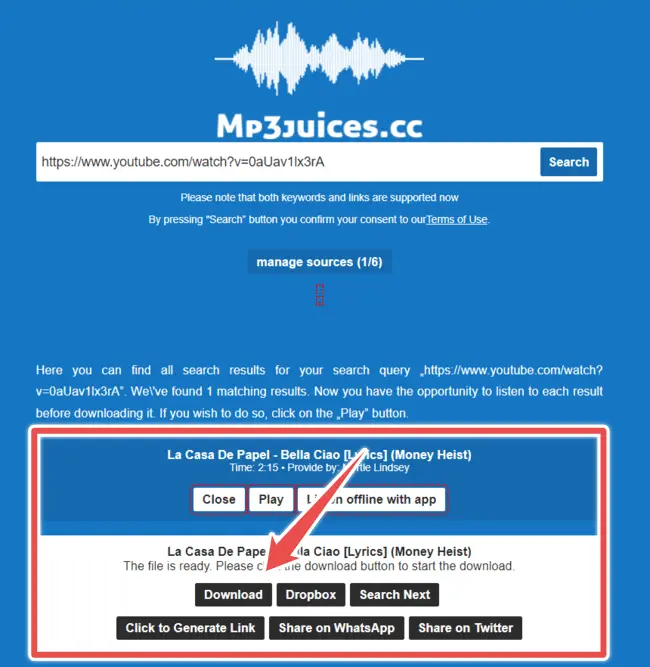 Conclusion
MP3Juices stands as a versatile tool, bridging the gap between YouTube's rich multimedia content and your desire for offline audio pleasure.
With its user-friendly interface, quick conversions and wide accessibility, it offers a convenient way to convert YouTube videos into MP3 files.
However, it's vital to use this tool responsibly, respecting copyright laws. All in all, by following the step-by-step guide and considering the pros and cons, you can make the most of MP3Juices while enjoying your favourite tunes offline.
FAQ's
Is MP3Juices legal to use?
While using MP3Juices is not illegal, downloading music without the owner's permission is. Therefore, it's crucial to support artists and respect copyright rules by only getting music from authorised sources.
Do I need to create an account to use MP3Juices?
No, MP3Juices does not need an account and is completely free to use.