Without a doubt, Xiaomi Redmi Note 7 is a marvellous phone for budget-conscious users. It's loaded with state-of-the-art features, specifications as well as build quality, making it much appealing phone to get your hands on.
Moreover, Redmi Note 7 made its position in Note series significantly and already enticed hundreds of thousands of users worldwide. There are a lot of customers who are planning to get this device and want to have an experience of using a whopping 48MP camera – the phone is loaded with.
However, no Android phone is free from any trouble or problem, and unfortunately, Redmi Note 7 is no different.
A handsome number of users across the globe have reported a couple of problems in Redmi Note 7, such as battery drains fast, GPS problem, and much more. We have listed down a plentiful Xiaomi Redmi Note 7 Solutions for your convenience to help you avoid all common problems you have been facing in your phone. So, let's have a look!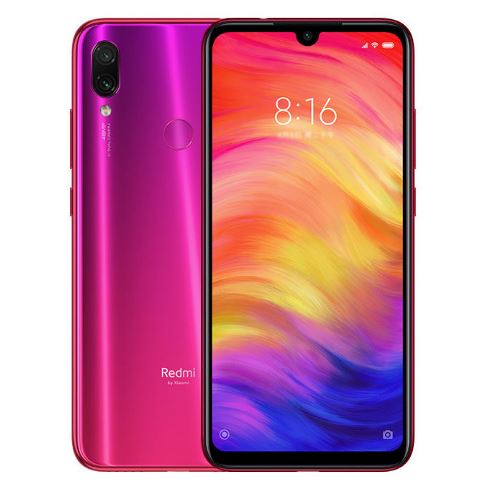 Battery Drains Fast
It's not deniable that Redmi Note 7 sports a massive battery, which is, of course, top of its class. The overall life of the battery is great, too, but not for all users. Some of them have been dealing with a strange drain, which extremely reduces battery life.
Although there are not too many Xiaomi Redmi Note 7 Complications but the cause behind the battery drain is unknown. Chances are phone is something wrong with its software that causes battery drains, or maybe there is an issue on your end.
Based on reports published on different forums, it's not a user's fault as Xiaomi's own MIUI version consumes too much battery than it should. Therefore, it's better to wait for updates to get rid of that problem.
You can also try uninstalling battery consuming apps or turn-off your system's animations as well as restrict background app processes to improve your battery life significantly.
Read More: MIUI 11 Common Problems and Solutions
GPS Problem
GPS problem is one of the widespread Xiaomi Redmi Note 7 Problems faced by a wide number of users worldwide. Applications like Waze, Google Maps, and others don't get connected to the GPS service, which makes them unusable.
Interestingly, you're in luck when it comes to getting rid of that problem. The first and foremost solution is to keep your MIUI version updated so that the problem would vanish automatically. However, if the problem remains the same even after installing the latest MIUI updates, you should then try out steps below:
Open your phone's settings and turn on Google Services
Close the apps you are facing problem in, i.e., Waze and Uber
Go to Security Application now and tap on Battery icon
Go to your phone's settings under App Battery Saver and click on Waze, Uber or Google Maps
Remove the restrictions, and you're done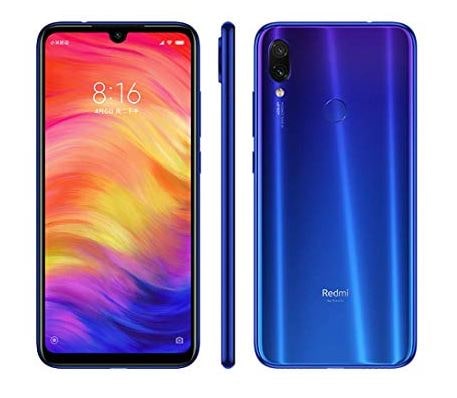 Overheating Problem
Overheating is now a common problem in every smartphone, and unfortunately, it's one of the major Xiaomi Redmi Note 7 Issues as well. So, if your phone raises its temperature, you're required to follow the following precautions to fix the overheating problem in your Redmi Note 7:
Don't charge your phone for long and once it's charged, remove the plug immediately
Try not to use your phone while charging as it may lead to heating issue
Playing games for a couple of hours without any break may cause overheating. Therefore, you should take a pause.
Don't let Mobile Data and GPS turned-on over the call. Be mindful that on-call needs constant power and plentiful services that may lead to the heating issues on your phone.
Face Unlock Doesn't Work
Face Unlocking Technology in Xiaomi smartphones is not new, therefore, a question of why it doesn't work is the same for all even for Redmi Note 7.
Face Unlock is actually restricted in many countries of the world – but some areas can avail of this feature after future system updates. Only some areas – but not all!
So, if you're in an area/region where it's restricted, you wouldn't be able to unlock your phone with your face. The only way to use it to wait for system updates or switch to a supported area/region like Hong Kong. To get your area/region changed, you're required to visit your phone's Settings > Region and set it to Hong Kong.
The Last Word
That's all, for now, folks! Above are some of the most common Xiaomi Redmi Note 7 Errors or problems alongside their simple yet proper solutions that might help you get rid of your current problem with ease. However, if you've encountered with a different problem, which isn't listed above, let us know in a comment section below, and we'll try our best to add that here with a solution for your convenience.