Every update from the smartphone brand brings a plethora of new features as well as a significant amount of improvements. The MIUI 11 update from Xiaomi has now arrived for plentiful Xiaomi Mi and Redmi smartphones alongside many improvements and features.
However, some users who have installed these updates facing some issues/problems. If you are one of those – experiencing any bug or problem with MIUI 11 update, this page is for you. We have listed down all possible MIUI 11 Problems and Solutions for your convenience to get rid of any issue with ease.
Before we proceed, it's to be noted that listed below a bunch of issues and problems are reported by different users worldwide and we have done our best to provide you with a better solution. So, let's get started!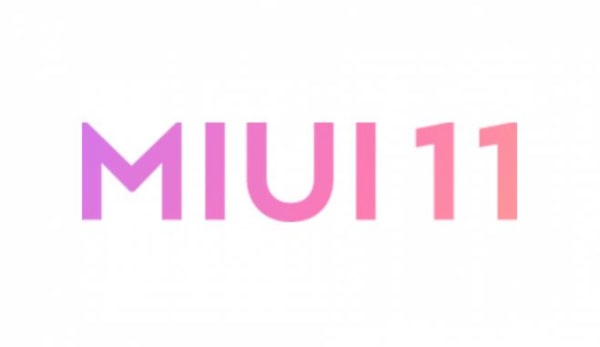 Update Stops Allowing to Change Screen Lock by 3rd Party
A user of Xiaomi Mi 9T raised an issue in which he has mentioned that the latest update doesn't me to change my phone's wallpaper on a lock screen by using any 3rd party application. He said that he is using a Nova Launcher and Muzei alongside Bing wallpapers to update screen lock on a daily basis but after MIUI 11 update, it doesn't seem to be working as good as before.
What is the solution? The lock screen is sponsored by advertisements from India and China, according to other users on the same page. Nonetheless, no such supply of ads is available in the MIUI and this could be an unchangeable default UI environment.
Mi 9T Crashes Randomly
Xiaomi Mi 9T is a sensational smartphone with a pop-up camera configuration – but it faces some issues after MIUI 11 update. A user has reported that it crashes the smartphone randomly. Another user posted on MI Community Forum the same problem occurred after installing MIUI 11 update.
Unfortunately, there is no concrete solution for this as of now to get rid of such a problem – however, it's better to wait for an update under Settings App which may help a little.
Unusual Behaviour of Notification Icons
According to a user who has reported on Reddit, the notification icons keep hiding automatically after installing MIUI 11 update. This creates confusion for many users as most of the time they miss an important notification due to this problem. Some users have said that phones with notch screen appear to have this problem than the others.
Here is a solution: It's better to manually change notification settings by visiting the App Info page to restore alerts and icons. Although we aren't damn sure about this tip -helping the users, but it's a bold move to give it a try. Otherwise, you can rely on Xiaomi to fix the problem through a software update, so keep an eye on it.
Missing Dynamic Fonts Feature
Dynamic fonts are a specific font category that allows developers as well as designers to apply a special type of font to their web pages. It is anticipated that this feature will come in new updates but has not been updated until now with the MIUI 11. The reason we have listed it here is that a user asked about this issue.
Dynamic fonts are most likely to be available for the Chinese language only and wouldn't work with a European language. However, it's most likely that this will come with the latest Android 10 update.
Bold Text Problem
Another user has reported on an online platform that after installing MIUI 11 update, the bold and non-bold text have started looking similar in specific applications like Facebook, WhatsApp, and Instagram. That's really annoying. Isn't it? The solution to this problem has not yet described, as of now but we are hoping this issue to be fixed as soon as the software update arrives.
4G Settings Disturbed
A user on Reddit has shared that he has started getting Internet problem after installing MIUI 11 updates. He said that the APN settings were defaulted to a different carrier and were not resolved even when the correct APN settings were reset or applied manually.
The possible solution to this problem is that the correct APN for your mobile network must be inserted manually. You can find the APN setting of your carrier by visiting their official site, or you can get help from Google.
All listed above problems are based on different reports published by different users across the globe. We are hopeful that you will easily overcome any problem you are experiencing with MIUI 11 but if there is a problem you are facing but not listed here, let us know by dropping your comment below and we will try our best to have it here as soon as possible along with an appropriate solution.