Not every but most of the smartphones come alongside a bunch of problems and unfortunately, Mi A3 is no different as so many users have reported a handsome number of Xiaomi Mi A3 Issues. The long-awaited smartphone by Xiaomi is already on stores worldwide with quite a few appealing and entirely-baked features to entice many. However, so many of us noticed some downgrades – nothing is really scary – so, there is nothing to be worried about.
By going through all posted problems by Xiaomi Mi A3 users, we have come up with a list of maximum Xiaomi Mi A3 Issues and Solutions today to get rid of any issue you are facing now. The mentioned below problems are reported by different users – therefore, it doesn't really mean that all these problems will occur in one smartphone. And if you are a die-hard fan of Xiaomi and looking to buy Mi A3, simply ignore all these problems and go get one now. The highlighted problems/issues are as follow: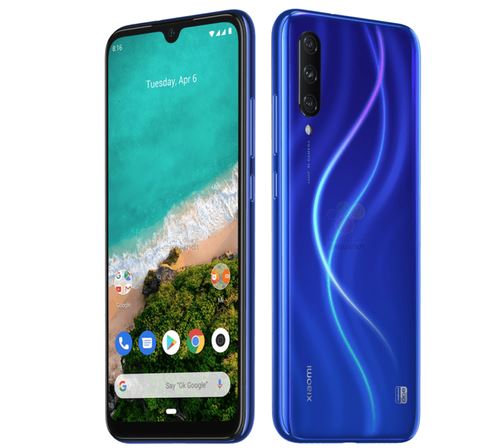 1: Volume isn't High
Who doesn't need a loud sound? Perhaps, no one! As compared to the volume on those devices partnered with Bluetooth, you no need to do anything extra with a wired alternative to get a higher volume.
What to Do?
The highest volume is prearranged and you can only ask Xiaomi to tackle it in the future update if you need to do this better. Instead, the smartphone must be rooted, if you tweak the sound in detail with modifications. Be noted that we don't recommend this without being well educated and without risking your warranty.
2: Mobile Data and Wi-Fi Issue
A plethora of users worldwide have reported that they are facing Mobile Data and Wi-Fi issues on their Xiaomi Mi A3. It appears that users aren't able to get connected to any wireless device whereas many are facing slow Internet speed. Aside from Wi-Fi, Mobile Data issues are quite common among users as users had a hard time using 4G. If that happens on your Mi A3, make sure you go through these steps!
Solution
Reset networks setting and try reconnecting
Restart your wireless device
Set AP band to 2.4 GHz
Ask for new configuration from mobile carrier
3: Battery Problem – Draining Fast
Mid-range smartphone devices come with an average amount of battery but a gigantic 6.1-inches AMOLED display and a whopping 4030mAh battery actually make Mi A3 stand out from a crowd. Unfortunately, or unluckily, many users have reported that battery drains quite quickly than usual. So, if your phone's battery drains so fast, check this solution to get rid of it.
Solution
Do not enable Mobile Data Always On
Try not installing secondary apps too many that work in the background
Don't let Bluetooth and Wi-Fi enabled overnight
Use 3rd party apps to limit background processes
Reset to Factory Settings or update your smartphone
4: Face Unlock Issue
Face Unlock problems reported by users in previous months seem to have been solved when the developer removed the Google alternative and added MIUI's Face Unlock. However, it still is difficult for some users to unlock Xiaomi Mi A3 using the Face Unlock method.
Solution
You may take one of these steps to fix these issues, but the only permanent solution is to wait for a new update to address the problem.
Reboot your smartphone
Disable and then re-enable Face Unlock
Clean up the app and add your face again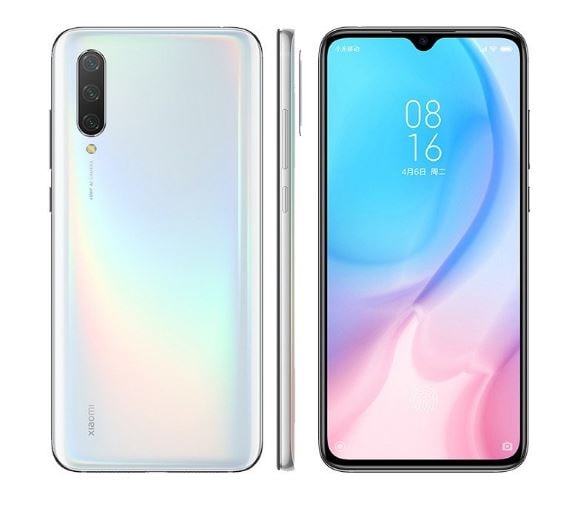 5: Fingerprint Sensor is Slow
Not only a Face Unlock but some users too have reported that the in-display fingerprint scanner of Mi A3 doesn't work as good as it was supposed to be. It doesn't work perfectly – especially when a Night Light is enabled. Other users have said that it takes a while to unlock the phone than usual.
Solution
Are you facing that kind of problem? Here is a solution!
Don't turn on Night Light
Enroll numerous fingerprints for a single finger to make it responsive
Remove all recorded fingerprints and add them again.
Don't put a tempered glass on the front
Also, disable the fingerprint icon on the screen when your phone is not in use
6: Overheats in a Jiffy
One of the major problems with every smartphone is indeed "Overheating" and Xiaomi Mi A3 doesn't seem to be different. Users have reported that Mi A3 gets hot in a short span of time – especially when charging. It's recommended to replace your smartphone if the temperature goes above 40 degrees Celsius even when it's not in use.
Solution
Here are some steps you should try to reduce such uncomfortable (and long-term fatal) incidents when overheating happens occasionally.
Don't put any protecting case
Try not to use while charging
Keep your phone away from any heat source
Leave it for a while after long gaming sessions
Airplane mode is recommended while playing games to prevent it from causing overheating
Wrapping Up
Do you about the hardware and software domain of a smartphone you are using? Make sure you are very well familiar with it. All listed above solutions are quite effective but only against a latter. If there is a problem with the hardware, it needs physical inspection. Therefore, it's highly recommended that you get connected to phone official support to fix the common problems in your Mi A3 if any mentioned above solution doesn't work for you.
Are you facing any other problem which is not listed above? What it is? Let us know down in a comments box.