The upcoming Android One smartphone from Chinese giant Xiaomi has leaked named Xiaomi Mi A3 in the UK with quite a few images, features and specifications i.e. camera resolution, display size, processor and battery. A successor of last year's Xiaomi Mi A2, the Mi A3 is running the stripped-down Android One operating system which is bloat-ware. The handset is reported to be loaded with an impressive 6.08-inches AMOLED display (2240 x 1080 pixels), 4030mAh battery and Snapdragon 665 Chipset.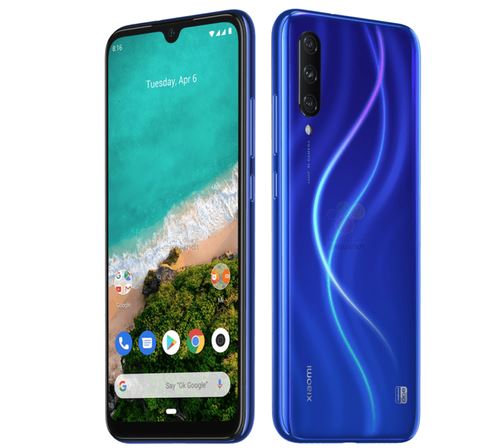 Xiaomi Mi A3 Pricing and Availability:
The official Xiaomi Mi A3 release date in the UK isn't announced yet but earlier it was reported to be released in Poland, first and foremost, on July 25. However, it is going to be any further as Xiaomi through its Tweeter account announced that the smartphone will arrive in stores in Spain on July 17th, 2019.
Normally, Xiaomi keeps the pricing of its devices comparatively constant – therefore expecting Xiaomi Mi A3 Price in the UK similar to Xiaomi Mi A2 wouldn't be wrong. The Mi A2 last year arrived at £259 (approx. €279) for its 64GB variant whereas 128GB was priced £319 (around €349). The Mi A2 Lite, on the other hand, was priced at £179 for 3GB/32GB variant and £199 for its 4GB/64GB variant. We are keeping an eye on Xiaomi Mi A3 and we will have it updated as soon as the handset arrives in the UK.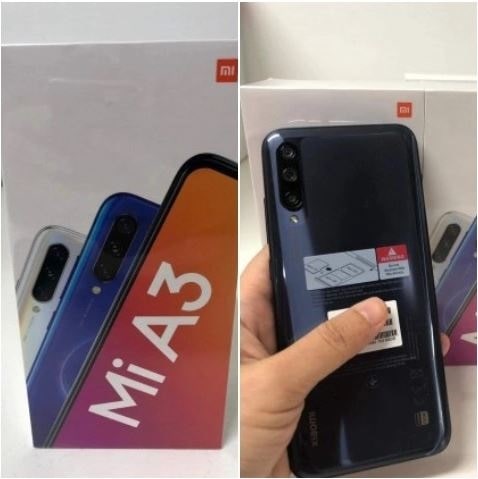 Everything goes according to plan and rumours and suggestions ( covered in Mi A3 Leaks) The popping up on the websites are to be believed, the Xiaomi Mi A3 will be released worldwide in upcoming days.
What Does Mi A3 Bring Along?
The last year's or predecessor Xiaomi Mi A2 arrived alongside its younger brother named Mi A2 Lite. Both devices are similar in terms of the operating system only as both are sporting different design to entice users. The budget-friendly Mi A2 Lite is backed by a stylish notch for sporting a front-facing camera whereas an elder brother Mi A2 looks absolutely old – thanks to Xiaomi's decision to keep all the onboard sensors and so forth above an aspect ratio of 18:9.
Besides, both Xiaomi Mi A2 and A2 Lite are equipped with the metal rear but a Lite version comes with additional plastic end caps and it's the only version that flaunts a standard 3.5mm headphone jack.
The upcoming Xiaomi Mi A3 is expected to come with Mi A3 Lite as well and it seems that the handsets will go a step forward in terms of design – equipped with a new full-screen display with a teardrop notch which has already been spread like an infection from handset to another.
Xiaomi Mi A3 Expected Specs
Chipset: Qualcomm Snapdragon 665
Display: 6.08-inches AMOLED (Full HD+ resolution)
RAM: 4GB/6GB
ROM: 64GB/128GB
Battery: 4030mAh
Front Camera: 32MP
Some online sources have suggested that the smartphones will be rebadged versions of already available Xiaomi's handsets with the different operating system. The predecessor Mi A2 and A2 Lite were announced as a version of Mi 6X and Redmi 6 Pro. And it's most likely that the Mi A3 will be a rebadged Mi CC9e which started landing on stores recently.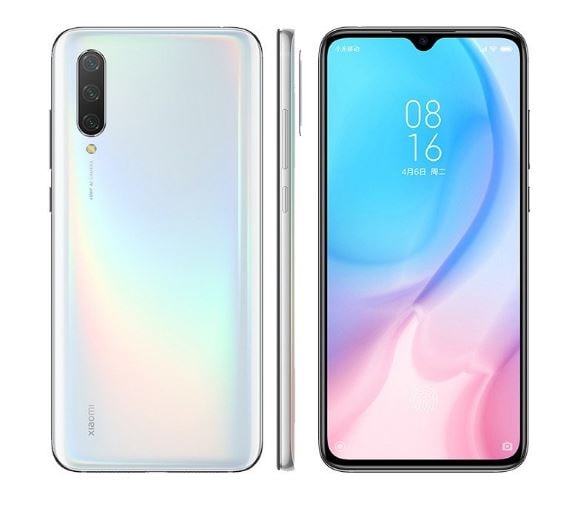 Aside from everything for a while, a reliable tipster named Mishaal Rahman on his twitter account said that the new Xiaomi phones Mi A3 and A3 Lite will be codenamed Bamboo_sprout and Cosmos_sprout and will run with Qualcomm Snapdragon 710 and 712 Chipset respectively.