Now that we're all so dependent on social media protecting our online identities is becoming more of a priority. This is critical, particularly on photo-sharing apps like Instagram. As an example, there are many times when we wish to read other people's messages before responding. As a general rule, though, Instagram displays the read receipts. Now, the issue is how to disable Instagram's read receipts?
Pretend your crush or ex sent you a special note on Instagram. You'd like to wait just a few hours before reading or responding to the message. Instagram, on the other hand, doesn't let you view Instagram messages privately. As a result, you're left scratching your head about how to disable Instagram's read receipts so that you don't have to waste time scrolling through DMs.
There are several ways to disable read receipts, and we'll teach you how to accomplish it using one of Instagram's most popular features.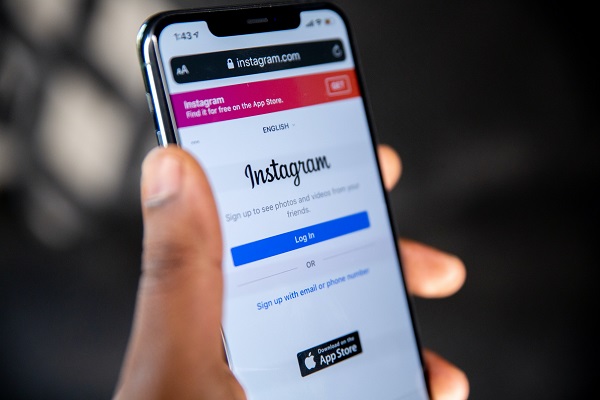 How to Disable Instagram's Read Receipts?
Before you begin reading your messages, open your inbox and switch to Flight mode.
To begin, launch the Instagram app on your phone.
Secondly, wait for the DMs to be loaded before you start playing.
Turn off data and Wi-Fi.
As the last step, switch to Airplane Mode.
Make sure you read the message before moving on to the next step.
Finally, log out of Instagram and close your browser.
When you log back into Instagram, you won't have to worry about your messages being marked as 'Seen' if you've already seen them.
How to See Messages without Them Knowing? (Another method)
One approach to keep track of new messages without opening the chat window is to use the notification bar. As soon as you get a message, a notice will show on your screen. In this method, you don't have to open the chat window to view the chat messages.
It is essential that you have activated direct message notifications in order for this method to operate properly. Here's how to switch it on if you haven't already.
To begin, open Instagram and go to the profile area of your account.
Tap the menu icon.
Go to the Settings menu.
Make sure the Notifications option is selected.
Select Messages and calls from the Push notifications menu at the top of the screen.
Click the On option under Messages.
Turn Off Read Receipts On Instagram Using DMpro?
(Using Third-party app)
Instagram has made it difficult for everyone to read messages without being seen! However, if you need to know how to disable read receipts on Instagram iPhone or Android without limiting users or disconnecting your connection, keep reading!
We strongly advise you to use the services of a third-party DMPro manager to help you behave more professionally in these types of circumstances. Here you'll learn how to utilize DMPro to turn off read receipts, improve message accuracy, and conceal your activity when using Instagram's messenger.
You may use DMPro to keep track of your Instagram direct messages with a high degree of professionalism. You can send and receive DMs more quickly, thanks to this fantastic tool. You may, for example, send a bulk email to an unlimited number of people at once. You may also choose to limit the number of recipients.
To turn seen off in Instagram's direct area, use this tool, which will save you time and effort.
Conclusion
However, you may view your messages while offline to prevent having them marked as seen on Instagram. Check to see whether your Wi-Fi is disconnected before accessing your messages.
Do you often evade Instagram's read-mark by using this workaround? Is there anything else you'd want to tell us?