Samsung Galaxy A20s is indeed an awesome smartphone – introduced by one of the biggest smartphone brands Samsung last year. Since its official launch, Samsung Galaxy A20s has become not only a highly-admirable smartphone but it's leading a mid-range smartphone quite perfectly.
The phone comes with a glossy polycarbonate material which looks gorgeous – giving A20s an outstanding look and feel while holding in a hand.
Very much like many other Samsung smartphones and their mind-boggling features, Samsung Galaxy A20s sports some state-of-the-art features but we, too, have gone through a number of Samsung Galaxy A20s problems – reported by different users worldwide. Most of the problems aren't really daunting and can be fixed with less hassle.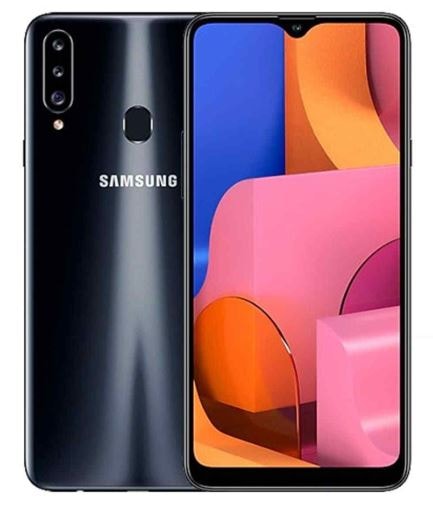 We have listed down quite a few Samsung Galaxy A20s issues alongside their proper yet effective solutions to get rid of the problems with ease. So, let's have a look!
1: Overheating Problem
Overheating is the biggest problem users have reported on different online platforms. Well, we shouldn't take these kinds of Samsung Galaxy A20s complications with a pinch of salt and need to be resolved as soon as possible.
Solutions:
This can easily be fixed by downloading the pending software and operating system updates
One of the key reasons for this issue is to load several games on the phone
Make sure that the phone does not have Bluetooth or Wi-Fi connections to any nearby device automatically
Overheating is often due to battery failure in the mobile phone
The cause of overheating any smartphone is sometimes the fluctuations in power
2: Poor Battery Life
Another most common problem we've found is Samsung Galaxy A20s battery problem – reported by users throughout the world. Perhaps there are a number of reasons behind poor battery performance such as virus, an extra level of screen brightness and data downloading.
Solutions
The problem is likely to be caused only by a virus in your smartphone
You only need to ensure that the fault is not triggered simply by the hungry power of the apps installed on your device
Check whether you have increased the brightness of the screen to the highest level
Check if a battery-related hardware fault occurs on your phone
After using apps, don't let the apps run background
3: Slow Performance
Almost every smartphone disappoints its user when it comes to performance and according to the reports, Samsung Galaxy A20s is having a slow-performance while playing games or working on different apps simultaneously.
There are so many reasons that can slow-down the performance of your phone. Therefore, we've listed down some solutions that will hopefully work for you.
Solutions:
The problem is probably only due to a software problem
Multitasking is another significant explanation for the slow performance of your device
An additional issue for the phone is the existence of a virus in the phone's default storage space
The slow performance of your device results in adjusting certain important settings
One of the main reasons for this is the overload of the phone with apps
4: Slow Charging
We live in an era where technology is touching new heights day by day and everyone is looking for super-fast charging feature in their smartphones and new tablets.
But it becomes really irritating when you face slow charging even after spending a handsome amount of dollars. Hopefully, our listed below solutions will help you get rid of slow charging.
Solutions:
Check that your phone does not give the charge equally with the power source you use
Check and ensure that this is not caused by a problem with the charging cable that you use
This problem can be solved by a quick restart
This normally occurs when you turn on the synchronization of phone data and applications in your device
Make sure your phone isn't connected to the data or internet while it's on charging
The Bottom Line
The occurrence of a problem in a smartphone is quite common – however, it's still needed to get rid of a problem and believe us, it's not really a challenging job. With all the problems and solutions mentioned above, we're very much hopeful that they will help you finding Samsung Galaxy A20s solutions you were looking for.
[i2pc pros_icon="icon icon-thumbs-o-up" cons_icon="icon icon-thumbs-o-down" show_title="true" title="Pros & Cons" show_button="true" pros_title="Pros" cons_title="Cons" button_icon="icon icon-cart-7″ link_text="Buy from Amazon" link="https://amzn.to/2DnvLk2″ ][i2pros]Slim and Smart Body
Large and Vivid LCD Display
High Resolutions Cameras
Waterdrop Notch[/i2pros][i2cons]Often Laggy Performance
Body Catches Scratches Easily
Lacks Hum-Display[/i2cons][/i2pc]
Besides, we have always got you covered if you're facing a problem in your smartphone but we've not mentioned above. Just drop a comment in a comment box below and we will strive to come up with a solution as soon as possible.