It's safe to say that the iPhone is one of our most often used devices. After all, we rely on these devices for our daily doses of entertainment, as well as for staying in touch with loved ones and documenting life's most memorable events. But as fantastic as our iPhones are, you may sometimes have glitches, such as the phone shutting off unexpectedly.
Apple's newest iOS 13.3 update was launched not too long ago, including bug fixes and improved security for iOS devices. However, after updating to iOS 11, a number of iPhone 11 customers have reported that their smartphones suddenly shut down. That prevents them from making full use of their devices because of their unexpected Turn-offs.
These instructions are for iPhone 11 owners who experienced a sudden shutdown after installing iOS 13.3.
Right now, we're going to investigate the reasons behind iPhone shutting down unexpectedly after iOs 13.3 update:
Minor firmware glitch
When bugs occur, your iPhone may malfunction for a few minutes before returning to normal operation. But sometimes, problems are so severe that you have to take action to resolve them or restore regular operations. However, there is sometimes just one troubleshooting step that has to be taken to resolve any error, no matter how severe.
The performance of your iPhone is poor
It's inevitable that applications will suffer as the performance of a gadget like an iPhone shuts down. Keep in mind that the system is essential to the correct functioning of apps. There is little use in investigating the crashing applications if your smartphone is now experiencing major performance-related difficulties; instead, you should focus on the firmware.
It may need to be fully restored
In most cases, resetting your iPhone to factory settings will cure any major firmware problems you may be experiencing. In the event it doesn't work, restoring it is your next best option. If you're still experiencing app crashes, a DFU restoration could be in order.
Some fixes for iPhone 11 shutting down
If your iPhone 11 keeps turning off, consider the following solutions.
1. Restart your device
It's possible that installing the software update intended to fix the issue on your device can instead introduce a new issue. Similar to how your iPhone 11 freezes up after updating to iOS 13.3. However, if the fault is either transient or small, a device reboot may resolve it immediately.
It is possible that a soft reset would solve the problem, so you should give it a go. Here's how it's done:
For a few seconds, press and hold the Power/Side button in addition to one of the volume buttons.
At the point when the "Slide to Power off" prompt displays, you should let go of both buttons.
To Power down your device, move the Power off slider to the right.
Press and hold the Power/Side button one more until you see the Apple logo, which should appear after 30 seconds.
2. Check and install app update updates on your iPhone 11
There are situations when malicious applications might force your smartphone to unexpectedly shut down. They might use an unusual amount of electricity, affecting the functionality of your iPhone and causing a power outage. Updates to the applications on your smartphone should help stabilize their performance by addressing any reported issues inside the apps.
This may boost the probability of solving the iPhone 11 shutting down problem. Here's how to update your device's apps:
Tap App Store from the Home screen to launch it.
Select the Current tab at the bottom of the page.
Tap the profile page icon in the upper-right corner of the display.
You need to see the account information.
Scroll to the bottom of the Updates Available column.
To update individual applications, tap Update next to the app.
Tap Install All to update all applications at once.
Then, Evaluate whether your phone will shut off or not.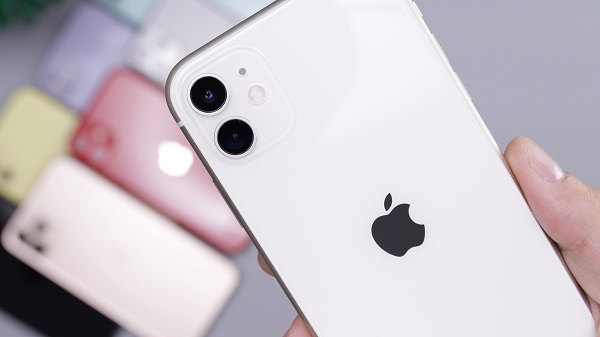 3. Reset all of your iPhone 11's settings
The settings on your smartphone are crucial for optimizing its performance. Incorrect or erroneous settings may have a significant influence on your iPhone's speed and may be the cause of its unexpected shutdowns after upgrading to iOS 13.3. Restoring all settings to their original configuration will restore any invalidated information caused by iOS overrides.
To carry out this process, please refer to the instructions listed below:
Access the Settings menu from the Home screen.
Tap General.
Select Reset by navigating to and selecting it.
Select the option to Reset All Settings.
Enter your phone passcode once asked.
Then, touch to confirm the Reset of all settings.
After resetting all settings, your phone will immediately reboot.
4. Perform a restore in DFU mode on your iPhone 11
If the problem continues to this stage and your iPhone is turning off abruptly, you may need to run the most extensive restoration to address the issue. Devices Firmware Update or DFU mode restoration is a condition that enables your device to connect with iTunes even if the bootloader has not been synced or enabled.
Configure your Mac or Windows computer and then follow the procedures below:
Plug your iPhone 11 into your pc using the USB/Lightning connector provided. Open iTunes on your PC after you're connected.
Press and release the Volume Up button quickly
Press and drop the Volume down button quickly
Hold and press the Side/Power button till the screen becomes dark.
Once the screen has gone black, press and hold the Volume down button while maintaining pressure on the Power/Side button.
After five seconds, remove the Power/Side button, but continue to hold down the Volume button until the iPhone 11 appears in iTunes.
Release the Volume down button when your iPhone shows in iTunes, then follow the remaining on-screen instructions to restore your iPhone using iTunes.
Simply execute a hard reset to leave DFU mode after the procedure is complete. Then, determine if your phone is still shutting off by itself.
5. Contact apple support
If none of the above options resolved the issue with your Apple device, it might be necessary to contact an Apple expert. After upgrading to iOS 13.3, you may visit the Apple service facility in your region to have your iPhone inspected for any hardware damage that may be causing the power issue.
Conclusion
We understand how frustrating it may be if your iPhone 11 suddenly turns off or your battery dies quickly. However, before you start ripping out your hair in frustration, you should attempt to figure out what's wrong with your device and apply some simple fixes first. With the current cost of petrol, a trip to the Apple Store may not be a good idea unless totally required.