It's stressful to spend loads of money on a pocket computer that won't come on, particularly if it's out of warranty. In today's world, being without a smart mobile is difficult. Though if your phone is dead and you want to get a new one, we advise you should wait. Here are some methods to troubleshoot an iPhone.
For non-techies, having an iPhone that won't power on may be worrisome. There may be a thousand things wrong, and where to begin? Can it be fixed? It's never terrible when this occurs. However, the best part is that almost most of the time, it's easy to fix.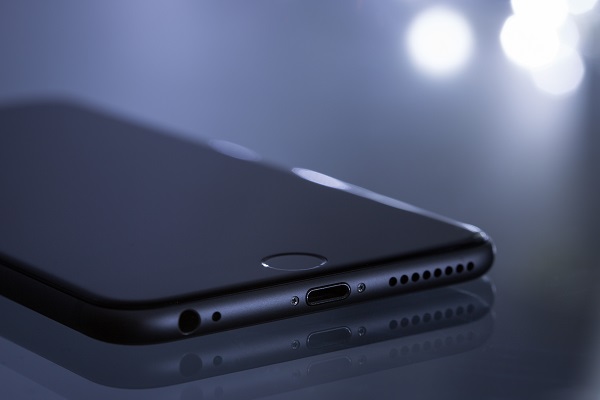 Charge your phone
If you can't seem to restart your phone, it's possible that it's already turned off, and the battery is dead. Charge your phone as normal – connect it as usual and let it charge for at least an hour or more.
There may be an issue with the charger if your phone still won't turn on. Change the charging cable if required.
Restart your iPhone
If your iPhone won't power on, the next step is to restart it. In order to restart your iPhone, press and hold the Wake/Sleep button on the phone's top and then move the slider. This may not work if your iPhone's screen is completely dark.
Identify and fix a hardware issue
Is there anything wrong with the phone? There may be a hardware problem. If you're having problems with your memory, that's not really good news. Problems that can arise include:
Damage caused by water: You may have accidentally soaked your phone, causing it to malfunction.
Damage from drops: Your phone may not be operating after a fall because of damage to its display screen or other components.
Failure of a component: IPhones might fail to owe to a manufacturing flaw despite their reliability. It's not often, but it does happen.
Forcefully reboot iPhone
Even if your iPhone is ultimately charged, it may not start. To begin, do a factory reset. We must first hard reboot an iPhone to execute a factory reset. It solves practically all of the major issues by disrupting the present power cycle. Depending on the model, there are many ways to hard reset an iPhone.
For devices running iOS 8 or later
Start by pressing and holding the Volume Up button for around one second. As a result, you only need to push and release it once.
After you release the Volume Up button, quickly hit the Volume Down button.
Brilliant! The Slider button may now be long-pressed. The power or sleep/wake button are other names for this button. For a few seconds, keep pushing it.
When the Apple logo appears, press and hold the power button for a few seconds.
iPhone 7 and iPhone 7 Plus
Start by pressing and holding the Power (or Sleep) button.
Press and hold the Power button while simultaneously pushing the Volume Down key.
For another 10 seconds, hold down both buttons simultaneously.
Pull them back as soon as the Apple logo appears on the screen.
For iPhone 6s and earlier models, only
Press and hold the Power button for a long time.
Hit the Home button for a few seconds as you continue to hold down the Power button.
For the next 10 seconds, hold down both buttons.
Let the release of the buttons when the Apple logo appears on the screen.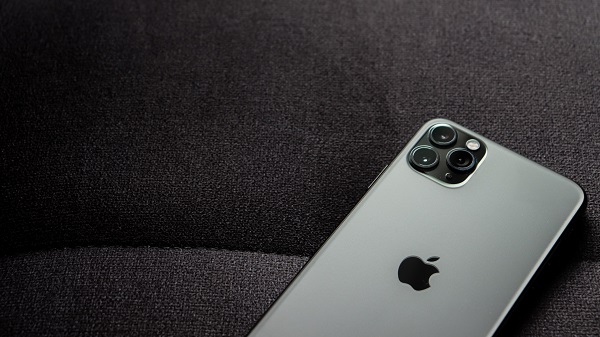 Fix iOS 15 software bugs with third-party apps
If you can't unlock your iPhone by forcibly restarting it, try Dr.Fone – Software Repair. An iOS 15 smartphone may be fixed using the Dr.Fone toolbox. It has a simple click-through method and is very user-friendly. When my iPhone won't power on, I use Dr.Fone – System Repair, a high success rate.
Connect the iPhone to iTunes
A connection to iTunes may assist if your iPhone has a display issue however, the phone itself is OK, or if your iOS operating system is faulty and has to be reinstalled or updated. It is recommended that you update iTunes before proceeding with this step.
iPhone 8 and up – Press and hold Volume Up, then Volume Down. When you're done, hold down the Side button for a few seconds until a recovery screen pops up.
iPhone 7 or 7 Plus – Tap and hold the Top (or Side) and Volume Down buttons simultaneously till the recovery screen shows.
iPhone 6S or before – Hold the Sleep/Wake and Home buttons for 10 seconds. If the screen dims or the slider appears, keep holding them till the recovery screen shows.
iPhone restore using iTunes
The iPhone may need to be restored to its factory settings if these methods fail to fix the issue. You may attempt to 'restore' your phone after it is plugged in and recognized by iTunes. This will destroy all data and information from the phone; therefore, take any backup (if you really can) to restore it after the restoration.
It's possible that you'll need to reconnect your phone to iTunes a second time after the initial time if the update or restoration takes longer than 15 minutes.
iPhone on Apple Logo
The Apple logo may be stuck on the screen of your iPhone if you try to update or restore it through iTunes.
If none of these techniques works, you may need to have a professional look at your iPhone. Whether it's still under warranty, return it to Apple to see if it's covered. Alternatively, there are several reliable iPhone repair shops.
Read More: How to Remove Virus from Your iPhone