Switching to a new android smartphone might be an exciting experience, but it is sometimes paired with the daunting work of transferring data from your old handset to the new one.
Whether you're upgrading to the newest model or just changing phones, you'll want to make sure that all of your contacts, messages, images, applications, and other vital data transfer smoothly.
We'll take you through numerous techniques and apps for transferring data from one Android smartphone to another, making the process as simple as possible.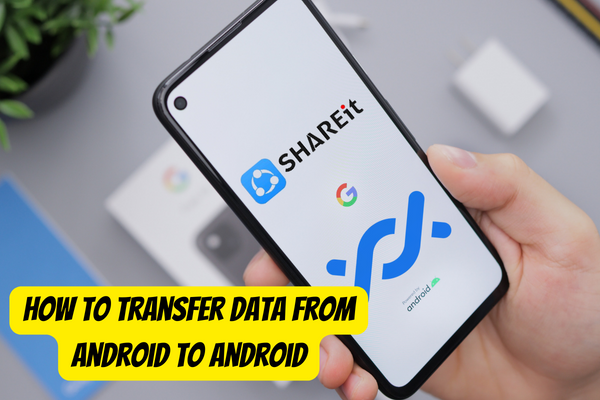 What to Do Before You Transfer Data?
Before you start the process of moving data from one Android smartphone to another, you must follow certain preparatory procedures to guarantee a smooth and successful transfer. Here's a checklist of things to accomplish before starting the data transfer:
Always make a backup of your old device before transferring data to guarantee you have a backup in case anything goes wrong during the transfer.
To avoid interruptions caused by battery depletion, make sure both your old and new Android devices are fully charged or connected to a power source.
To avoid connectivity issues, ensure that both devices support the chosen data transmission method (e.g., Bluetooth, Wi-Fi Direct).
Clear Space on the New Device
Make sure your new device has sufficient storage space for the data you intend to transfer to avoid storage-related issues.
If transferring sensitive information, take steps to encrypt or secure the data to protect it during the transfer process.
Why Is It Important to Transfer Data?
Data transfer is critical when upgrading to a new Android smartphone for various reasons. To begin with, it saves you time and effort, since manually entering contacts and reinstalling software can be time-consuming.
Second, it assists you in avoiding data loss, ensuring the preservation of your valuable images, messages, and documents.
Furthermore, transferring data makes the transition to a new device easier, enabling you to experience its features and capabilities without interruption.
Data transfer provides a fast and quick transition, whether you're upgrading to the newest model or replacing a broken phone.
How to Transfer Data from Android to Android?
1:  Transfer Data through Bluetooth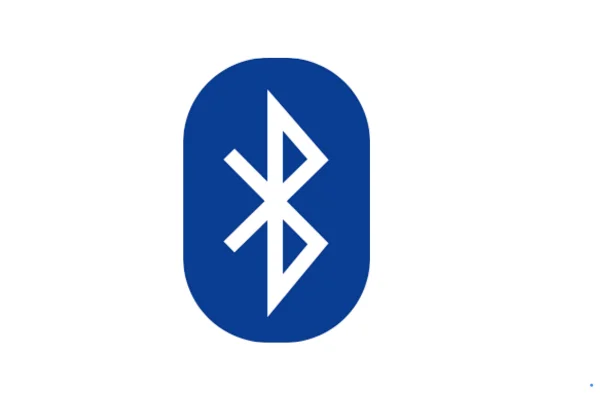 You can easily exchange files across Android devices using this wireless file-sharing technique by activating Bluetooth, pairing them, choosing files, and approving incoming transfers on the receiving device. This is how you do it:
Turn on Bluetooth on both Android smartphones. You can do this by heading to Settings > Bluetooth and turning it on.
Pair the two devices by going to the Bluetooth menu and choosing the second device's name, then confirming the connection on both devices.
Once paired, you can send files such as photos, videos, and documents by selecting the file you want to share, choosing the "Send via Bluetooth" option, and selecting the target device.
Accept the received file transfer.
2:  Transfer Data through Android's Nearby Share
Utilise Android's Nearby Share feature to share content between devices wirelessly by enabling Nearby Share, selecting the files, and confirming the transfer on the recipient's device. Follow the steps below to get it done:
Check that Nearby Share is enabled on both devices. You can turn on this feature by navigating to Settings > Google > Devices & Sharing > Device Visibility and selecting it.
After turning on "Device Visibility" as the sharing method, you'll see the destination device from the list that displays.
3:  Transfer Data through a Data Cable (USB)
Follow these methods to transfer data from one device to another using a USB cable quickly and easily:
Use a USB cable to connect your old device to a PC.
Tap the "Charging this device via USB" notice on your Android phone and then choose "Use USB for" under File Transfer.
Then, on your computer, launch File Explorer, choose your phone from the left tab, and copy-paste the files to any folder on your PC.
When the files have been transferred, disconnect this device and reconnect the new phone.
Repeat step 2 to access your phone's internal storage and transfer the data from your PC to your new phone.
4:  Transfer Data through a Third-Party App
Sharing files across Android devices is simple and requires just a few clicks when using a third-party file-sharing application like SHAREit. To do this, follow the instructions below:
Install a third-party file-sharing application like SHAREit from the Google Play Store on both Android smartphones.
On both smartphones, launch the app.
To connect the two devices, follow the on-screen instructions in the app.
Choose the files you wish to send and send them using the app's interface.


5:  Transfer Data through Cloud-Based Services
Follow the steps below to move data from one Android to another using cloud-based services:
On the device from which you want to copy files, upload them to a cloud storage service such as Google Drive, Dropbox, or OneDrive.
Simply download and launch the same cloud storage application on the recipient's device, and then sign in using the same credentials.
Access and download the uploaded files on the receiving device.
Important Note: When using public Wi-Fi networks or third-party applications, be careful with important data. Moreover, when sharing sensitive information, always guarantee that your data is safe throughout the transfer process.
Conclusion
Data transfer from one Android smartphone to another does not have to be a difficult or time-consuming operation.
You can easily transfer your contacts, images, applications, and other vital data to your new Android smartphone using the methods and resources detailed in this article.
Whatever approach you choose, there is a solution that will meet your demands. So, go ahead and use your new Android mobile device without fear of losing any important data.