The newly-launched Google Pixel 6 Pro is the top-tier flagship model in Google's Pixel series. It has a completely revamped design, a new camera configuration, Android 12 out of the box, and a more potent in-house Tensor processor.
According to AndroidPolice, a simple solution should rectify the network issues. Installing the current beta version of the Google Carrier services app from the Play Store seems to resolve the issue. A Reddit post claims this works very well, increases signal, boosts 5G, and enhances the Pixel 6 and Pixel 6 Pro.
However, several glitches and difficulties have plagued Pixel 6 Pro owners since its release. Users continue to report the problem of Pixel 6 Pro No Service or No Network.
The problem occurs even after installing a new physical SIM card or an eSIM. However, executing a factory reset on the device was also ineffective. Google has previously confirmed that a number of European customers are experiencing strange network reception.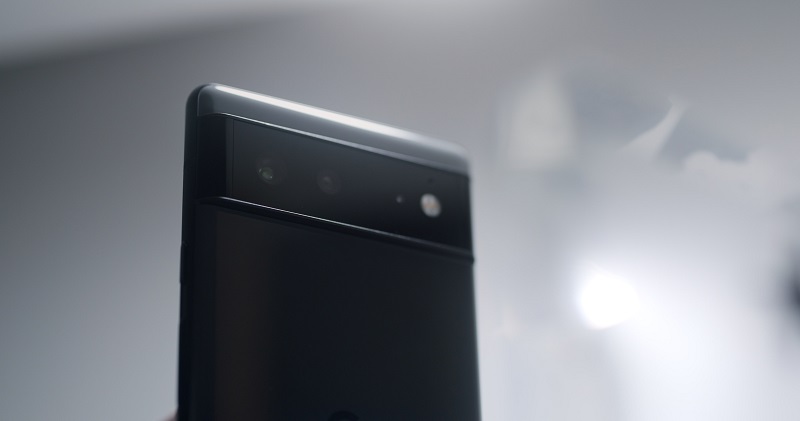 Here is a possible solution for Pixel 6 signal problems:
1.   Restart the Device
We recognise that restarting the device may not work for everyone and every time, but it's worth a go if you're experiencing connection troubles or frequent drops. It requires no more work or time, so you may test it out. Simply press and hold the Power button on the Pixel 6 Pro to access the Power menu. Simply press Restart to automatically restart the device's operating system.
2.   Update the OS on your Google Pixel 6
One of the probable reasons for this issue is a flaw in your phone's current operating system version. If Google has already issued a patch to resolve this issue, you should download and install it.
Update your Google Pixel manually
Swipe up from the Home screen to access your applications.
Tap Settings > System > System update > Check for update.
If a software update is available, follow the on-screen instructions to upgrade to the most recent version.
3.   Turn off Adaptive Connectivity
By disabling Adaptive Connectivity on your Google Pixel 6 Pro smartphone, you will be able to resolve the mobile network issue. This capability can automatically identify and determine whether the 4G or 5G mobile network has the greatest service or signal. Therefore, it can automatically switch between reliable and stronger mobile networks to enhance the user experience. When necessary, it may also switch to 4G to save battery life.
You must access the Settings menu on your Pixel 6 Pro.
Select Network and Internet, then go to Adaptive Connectivity.
Ensure that the adjacent toggle is turned off.
Once completed, reboot the device and determine whether the SIM connection problem has been resolved.
4.   Try to use a different SIM card.
Occasionally, the issue is caused by an incorrectly provided or faulty SIM card. To determine whether this is the cause of the issue, you could try a different SIM card on your phone. When a new SIM has been inserted, attempt to determine whether network troubles persist.
5.   Reset Network Settings on the Device
Whether none of the above solutions worked, consider performing a network reset on your Pixel 6 Pro model to see if the issue persists. To do so:
Navigate to the Settings menu on the Google Pixel 6 Pro.
Navigate to system> scroll to Reset Options and press to open it.
Tap Reset Wi-Fi, mobile, and Bluetooth > Tap Reset settings at the bottom of the screen.
Wait until the reset procedure has been completed. Once complete, restart the device to instantly apply adjustments.
You must remove and reinsert the actual SIM card for it to be readily identified. In some circumstances, this procedure may resolve SIM card-related difficulties.
6.   Launch Google Pixel in Safe Mode
Press and hold the Power button until the message "Power off" shows on the screen, and then release.
Touch and hold the Restart button until the "Reboot into safe mode" message displays, then release.
Select Yes to confirm.
The safe mode shows in the lower-left corner of the unlock / home screen after a phone restart.
When your phone is operating in Safe Mode, only the pre-installed applications will be permitted to operate, making it simple to solve app-related problems.
That's all, fellas. We hope you found this information useful. For any inquiries, please leave a comment below.