Do you have issues with Facebook Dating, such as it not working? A new Facebook function called Facebook Dating makes it easier to find potential romantic partners in your nearby surroundings. This function will let you meet new people and begin a romantic connection with the person of your choice.
If, for some reason, Facebook's dating service isn't displaying for you, the information in this article should help. Read this article's well-written solutions and try out the ones that work best for you.
What Causes Facebook Dating Not Working?
Have you figured out why your Facebook dating page isn't showing up? This article will assist you in identifying the underlying reasons for this error so you can fix it in a hurry.
You will not be able to use the Facebook Dating function from any platform if it is not accessible in your nation or area. This applies even if it is available elsewhere.
Those under the age of 18 are restricted from using the Facebook Dating feature. This function may prevent you from working if you are under the age of 18 years old.
If you're using an older version of Facebook Dating on your smartphone, you won't have access to the most recent updates. In addition to that, it could cause errors to be shown.
Unstable Internet Connection
Having an unstable internet connection may result in an array of issues, including Facebook not loading images, dating not showing and much more.
It's possible that Facebook's Dating function is down due to a server error. As you are not alone in experiencing this issue, it is best to be patient and wait for the Facebook server to stabilise before reporting any more issues.
How to Fix Facebook Dating Not Showing?
1:  Facebook Dating Server is down
Each user of the Facebook Dating app would experience downtime in exactly the same way if the app's server went down. This feature has been experiencing issues when showing up on the Facebook Dating app for reasons that remain unclear.
If you're having connection issues with Facebook, you may check for disruptions with Downdetector. The service allows users to quickly and precisely identify their problems.
2:  Check Your Internet Connection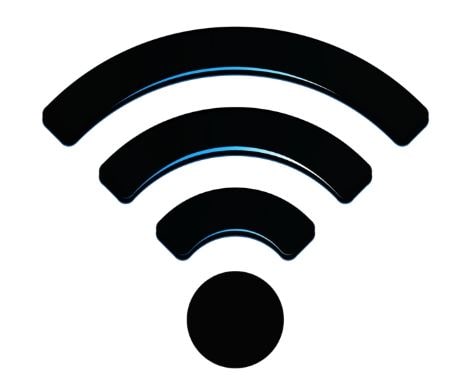 Remember that a slow connection may help stop your app from loading. If the Facebook Dating page takes a long time to load or says you have no internet connection, you should check your internet connection. Evaluate the smooth operation of alternative applications by opening and running them.
If you're experiencing this issue with many applications, it's likely due to a connectivity issue. Make sure your smartphone is connected to a fast and reliable internet source before using this app.
3:  Restart your Facebook App
If you're having trouble using Facebook Dating, try restarting the app to see if that helps. If you'd like to relaunch the Facebook Dating app on your iOS or Android smartphone, please refer to the steps outlined below.
Use your finger to swipe up from the bottom of your screen to get to the home screen. It brings up a list of recently opened applications.
It's as simple as selecting the Facebook Dating app from the list of possibilities that pop up and swiping it up to hide it. Go back to the Facebook Dating app and see whether the problem still exists once you've finished.
On your home screen, you may notice a little box icon that is used to launch all of the applications that are currently open. Choose the Facebook Dating app from the menu that appears when you click this button.
You may dismiss this app by swiping your finger to the right. Please use your mobile device to view this app once again to see whether the problem has been fixed.
4:  Update your Facebook App
Most of the time, Facebook doesn't work properly on both Android and iPhone devices and the major reason is that it's not updated.
If you're using the Facebook Dating app, make sure it's the most recent version. If you don't, you'll run into a number of problems that will prohibit you from using the most recent version of this software and all its improvements.
5:  Clear Facebook Cache
The usefulness of the Facebook Dating app is sometimes limited by data caching on Android devices. Cache data may cause storage issues and performance issues for your app. Follow the instructions below to quickly and simply delete your Facebook cache on an Android smartphone.
Go to Settings
Tap on the "Apps" Option
Now, Scroll Down to Find "Facebook" and Tap on it
Next, Tap on its "Storage" Option and "Clear Cache" Option
6:  Change your Facebook Age or Birthdate
The Facebook app wouldn't show a Dating feature for you if you are under 18. Well, we have a solution for you!
Go to Your Facebook app and Tap on 3 Lines (Top Right Corner)
Scroll Down to Find "Settings & Privacy" and Next Tap on Settings
Scroll Down and Tap on "Profile Information"
Next, Tap on "Edit" and then "Basic Info"
Now, Tap on "Birth Year" and Choose 2003 or Before
7:  Enable Location Permission
If you haven't allowed Facebook to access your location, the dating feature won't appear. Obviously, Facebook can't find any potential matches for you without knowing where you are. Hence, Facebook's dating feature is considered worthless without active location services. Here is how to activate the location!
For Android
Go to Settings
Tap on the "Apps" Option
Now, Scroll Down to Find "Facebook" and Tap on it
Next, Tap on "App Permissions" and Hit "location"
Now, Tap on "Allow Only While Using the App"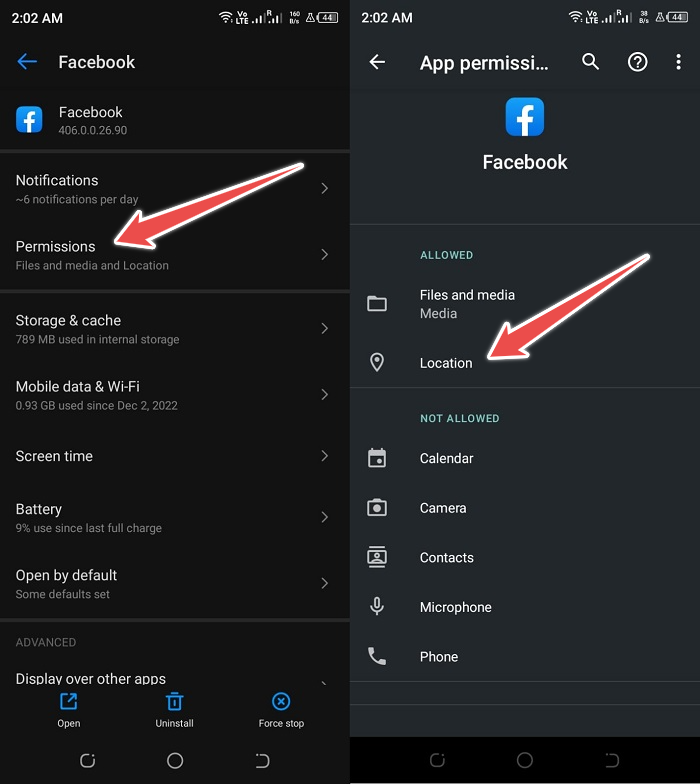 For iPhone
Go to Settings
Tap on "Apps"
Scroll Down to Find "Facebook" and Tap on it
Tap "Permission" and then "Locations"
Choose "Allow Only While Using the App"
In which Countries Facebook Dating is Available?
Argentina, Austria, Belgium, Bolivia, Brazil, Bulgaria, Canada, Chile, Colombia, Croatia, Cyprus, Czech Republic, Denmark, Ecuador, Estonia, Finland, France, Germany, Guyana, Hungary, Italy, Iceland, Ireland, Laos, Liechtenstein, Lithuania, Luxembourg, Malaysia, Malta, Mexico, Netherlands, Norway, Paraguay, Peru, Poland, Portugal, Philippines, Singapore, Slovakia, Slovenia, Suriname, Thailand, United Kingdom, United States, Uruguay and Vietnam.
The Last Word
One of the most intriguing aspects of the Facebook app is undoubtedly the dating feature. Users may narrow down potential matches to those who meet almost all of their criteria by using Facebook's dating service. This fantastic feature, however, may not function for all users, which may be quite annoying. We hope that the answers we provided in this article have been useful to you.