When it comes to operating systems, Android is a top contender. An Android device's versatility means it can be used for a wide variety of purposes, including but not limited to: managing files and applications; making and receiving phone calls and messages; taking and editing photos; playing and creating music, videos, and games and writing and editing text documents.
Some customers have reported experiencing a problem when their Android device's volume decreases unexpectedly.
This article will explain the many reasons for the issue and provide guidance on how to fix it. If you are an iPhone user and have low volume problems, including low alarm volume on your iPhone, you can click on the linked article for reference.
Reasons behind Android Volume Keeps Going Down
Android's decreasing volume is due to a number of factors. A blocked or broken volume button is usually the fault.On the other hand, there are occasions when the volume continues dropping due to some kind of bug in the programme, an app that isn't working properly, or some sort of user-defined setting.
Bugs, outdated software, unsuitable headphones, hardware problems, and outside interference are a few more possibilities.
Android Volume Keeps Going Down Fixes
First, make sure that the issue is not due to an excessive number of notifications. Your current audio volume will automatically decrease when you get a notification.
If, however, you're having trouble which is associated with notification sound not working on Android, click on this link to find the solutions.
Turn your phone to silent and then to Airplane Mode. The next step is to launch your preferred music player and listen to an audio recording for a time. There shouldn't be an issue with your phone if the volume stays consistent.
The only thing that happened was that you started receiving notifications. Let's dive into why Android's volume keeps dropping and how to fix it.
1:  Check Your Android Volume Buttons
As a preliminary step, check whether the volume controls need to be adjusted. Sometimes, all it takes to get things back on track is a quick volume tweak.
2:  Check Your Phone into Safe Mode
Safe mode on your phone can cure more than 90% of problems with Android devices. You have nothing to lose by giving it a go, whether you're experiencing lag or slowness or other volume-related issues, such as low Bluetooth volume. To boot your Android into safe mode, just follow these instructions:
Press and hold "Power Button" until the phone shows the option of "Turn Off" or "Restart"
Now tap and hold "Turn Off" Button
A pop-up with "Safe Mode" will appear. Tap on "OK" to turn your phone into Safe Mode
When your phone enters safe mode, you'll be able to look into any problems it's having. If you want to go out of safe mode on your Android device, simply restart it.
3:  Restart Your Phone
Many Android difficulties, such as the audio being muted in a third-party app or WhatsApp not ringing on Android, may be temporarily resolved by restarting the device.
Hold the Power button down for a few seconds, then choose Restart. That's all. You might also try a force restart of your device by holding down the power and volume-down buttons simultaneously.
4:  Delete Android Launchers
There have been cases of Android launchers containing viruses and other malware. This will cause issues with your device. It's probable that removing all launchers will fix the problem. Avoid downloading launchers from unreliable sites and stick with the ones provided by your Android manufacturer to avoid malware that may create volume problems on your phone.
5:  Update Your Android Device
You will have issues with your phone and its applications if you are using an outdated version of Android. You can get the most out of your Android smartphone and prevent any annoying problems by keeping its operating system up-to-date. Here are the actions you must take to update your OS:
Go to Settings and Scroll Down to Find "System"
6:  Factory Reset
If none of the above troubleshooting steps works, we will have to revert to resetting everything to its original factory settings.
Doing so will restore your device to its original settings, wiping out any problematic data or configurations. It is important to remember that the steps outlined here will completely wipe the device. Before moving on, ensure that you have a copy of all of your important data.
Go to Settings Choose System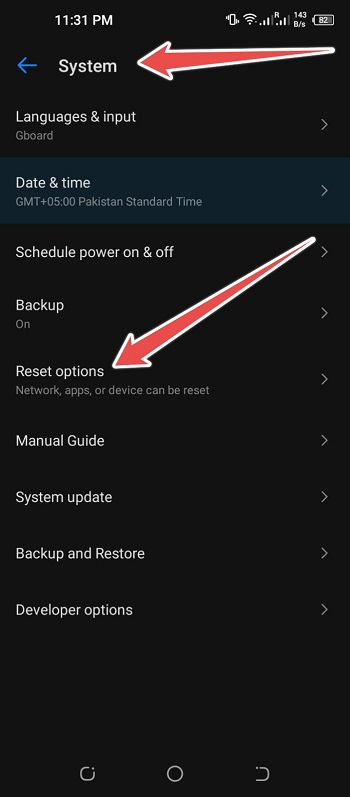 Now Tap on Factory Data Reset
Reset the Phone, and You are done!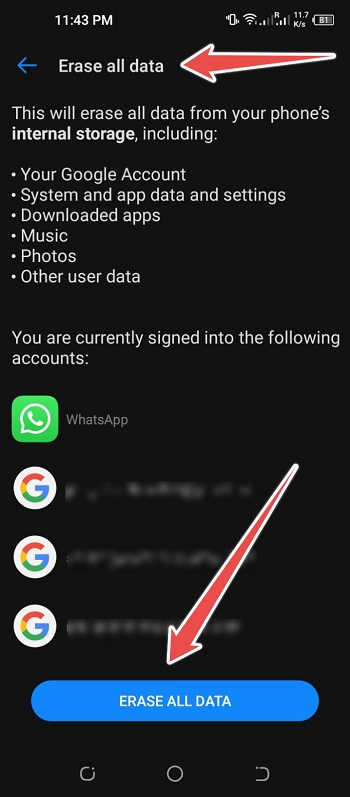 Assume you tried every method to resolve your Volume keeps going down the problem but received no results. Now it is time to contact the support of the mobile device you are using.
Or you can also visit the nearest repair store to ask them about the issue. They will repair your phone, and you will stop having this issue again!