When it comes to the flagship line of Xiaomi's smartphones, it includes exceptionally stylish yet balanced devices for its price. The Xiaomi Mi 9 is actually a beast in terms of overall performance, battery and camera. All these state-of-the-art features make it quite difficult for any of us to find any Xiaomi mi 9 known issues. But let's face reality! We have gone through a wide number of reports in which users have described different Xiaomi Mi 9 problems.
It's already equipped with a handsome number of powerful onboard components such as Snapdragon 855 and 8GB RAM – promising to deliver glitch-free and smooth performance.
However, we're here once again with simple yet proper solutions for your convenience. So, if you're facing the following issues or problems in your Mi 9, hopefully, you'll find this post helpful. So, let's have a look!
Let's have a quick look at the issues in Xiaomi Mi 9, users facing all over the globe:
Battery Drains Fast
Connectivity Problem
Wi-Fi Connectivity Problem
Bluetooth Connectivity Problem
Heating Problem
Slow Performance
Screen Doesn't Work Often
Apps Misbehave
Faults in Camera App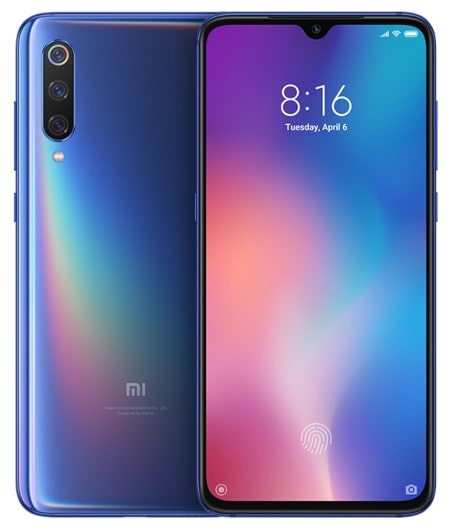 Let's have a quick look at the issues in Xiaomi Mi 9, users facing all over the globe:
1: Battery Drains Fast
Xiaomi mi 9 battery issue generally occurs when applications that are not really allowed on the phone are installed
This problem may occur because you open a number of applications in your phone simultaneously
Check to make sure that the applications you have installed on your phone are not liable only because they bring a virus
This is only because you use your phone to call, access data and other uses while charging
The automatic screen turns OFF option should have the lowest possible timeline
Make sure that the screen brightness is not set to a very high level, which could cause this problem
2: Connectivity Issue in Xiaomi Mi 9
A handsome number of users have reported different Xiaomi Mi 9 connectivity problems such as Wi-Fi connectivity and Bluetooth connectivity. Expectantly, these solutions will work for you:
2.1: Wi-Fi Connectivity Problem
Ensure that your connection does not have restricted internet access to services because of this Xiaomi mi 9 wifi problem
If you connect a variety of devices to the network through the router, disconnect any
Make sure you do not exceed the bandwidth limit because it can stop your communication services Check if your phone has that problem because the router is disconnected from the phone and the intensity of the signal is reduced
Perhaps you're opening a web address that is prohibited or limited by your Internet provider
Another explanation for this issue is adjusting the default network settings
2.2: Bluetooth Connectivity Problem
If you're facing any Xiaomi mi 9 Bluetooth issues Ensure that you delete Bluetooth history of devices that you have connected to your phone
Starting with a reboot is always a good idea as it stops everything running on your phone and prevents the Bluetooth from playing its part
Clean your phone cache and check if your problem will be resolved
The actual problem could only be attributed to the failure of the phone connection
You have to make sure your phone doesn't have the issue just because devices don't have the specified Bluetooth range
Ensure that your device's Bluetooth connection is clear and visible to the other phone or device you are trying to connect
3: Heating Problem
Be sure that the phone charger or power bank is not the real source of problems
Another potential explanation for this issue is to load all those games that are not designed to play on this device
Wipe off the cache and make sure you solve the problem
Check if this problem occurs only because the ventilation system is wrong with your phone
Test that you don't have a hardware fault on your phone
This issue may be triggered by applications and data not used for a long time on your phone
Moreover, you need to make sure that this problem is not because you haven't updated your phone for long
4: Slow Performance
Check whether a virus in phone storage causes this problem
When more than 4 apps run in an older version of your phone, after the latest version has been released, it may be a cause for slow performance
Make sure the slow speed of your internet connection is not your real concern with the slow speed of your mobile
Make certain that the current issue is not there simply because cache data from the installed applications have not been removed
Any GB of storage should always be free to ensure better efficiency on your phone
Besides, a faulty RAM can also cause slow performance of your Xiaomi Mi 9
5: Screen Doesn't Work Often
The problem is likely to be associated with screen sensors which might not function properly
Check if the actual cause of a problem is liquid damage which actually causes this problem
Check to ensure that the phone's sluggish performance is not mistaken as a screen-related defect
In most instances, the oils and grated matter which is transferred from the fingers to the screen, when the screen does not perforce its work adequately
When a new update/security patch is available, upgrading the OS phone will assist you in fixing the problem
Chances are the screen doesn't work because of a transparent guard you're using on screen
6: Apps Misbehave
Chances are apps misbehave because of an older version of OS. So, update it and see if this helps
Check to ensure that this issue does not arise due to the safe mode of your phone that normally disables all applications that users have enabled
Remove the problems creating applications and reinstall them on your phone
The app may display an uncertain behavior only because the phone has a hardware error
All the bugs that can cause the problem should be fixed by updating the installed applications
Uninstall all the applications from third-party sources that you have installed
Often the users face this problem simply because the phone features are manually deactivated
7: Faults in Camera App
You can fix your Mi 9 camera bug by Making sure that the battery is charged more than 10% in case you're unable to open a camera app in your Mi 9
Often, because of moisture around the lens, the camera loses the ability to capture clear images
This problem may happen because the phone can be used in the custom configuration
The accuracy of the photographs and videos captured could be decreased due to low visibility
This problem can be caused by the use of an application which does not suit the phone camera
The Bottom Line
We are very much hopeful that our listed above Xiaomi Mi 9 solutions will work perfectly fine as there aren't really many issues reported by users in Mi 9 than other Android devices.
However, if you've encountered any other problem we've not listed above, feel free to drop your comment in a box below. We'll strive to provide you with a proper solution against your particular product as soon as possible.