Realme 7 Pro isn't really an old smartphone, sporting mind-boggling, and entirely-baked features without leaving a dent on your wallet. The major headline of Realme 7 Pro is its charging speed. And according to Realme, 7 Pro is capable enough to restore juice from 0% to 100% in less than 36 minutes – thanks to its 65W charging support.
Many users, across the globe, have been using this phone while facing a number of Realme 7 Pro Problems and looking for solutions. However, there is nothing to be worried about as we've gathered all the common problems and solutions here on this single page for your convenience.
Chances of bugs and problems, especially in Android smartphones is now quite common as Android is an open-source OS, and anyone can easily modify anything according to his/her needs. All smartphone companies, on the other hand, are using their own Customer OS – therefore, there is a chance of problems and bugs.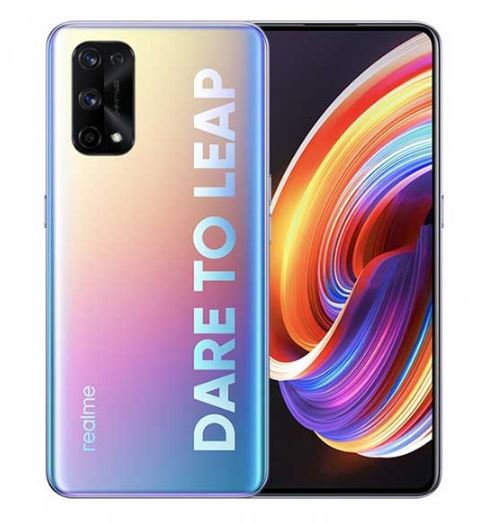 1: Heating Problem
Facing a heating problem in an Android smartphone has now become very much common. So, if you're facing the same problem in your Realme 7 Pro, then here are the solutions:
Solutions
There may be an overheating problem as the system is operating in safe mode
The reason for this could be an active virus in your Realme 7 Pro
Check that many apps from third-party sources are installed in this issue
Overheating is often triggered by the installed games on the board
Check if there is something wrong with the phone battery if causes this problem
The explanation for overheating problems may be the use of poor quality or a third-party charger
2: Battery Drains Fast
One of the most common Realme 7 Pro Complications is its poor battery, or it drains fast. By going through our listed down steps, you can ensure that what's the actual reason behind it and how you can fix it.
Solutions
Switch the phone and data Synchronisation system off
You also need to make sure that the issue is not triggered simply because there are several app notifications in the background
Check and ensure that the actual problem is not triggered simply by turning on Bluetooth and Wi-Fi and constantly searching for new gadgets
The reason for this problem is nothing more than a mobile phone software issue
Check whether the screen brightness is too high as this also one of the major reason behind this problem
3: Slow Performance
Do you feel your phone laggy or sluggish while using your phone? If yes, then here is a complete list of Realme 7 Pro Solutions. Be sure to dig down and see if they help:
Solutions
Often you have to face the problem with the blocked applications
If there is an issue associated with the application installed in your phone, the output is sometimes poor
One of Realme 7 Pro's common performance-related problems is a virus infection
In certain situations, the device's output can be influenced by the charge pattern
Run a hardware reset, which will possibly fix the problem
4: Screen Stops Working
Many users have reported different Realme 7 Pro Drawbacks, and the screen's performance is one of them. This problem occurs when it comes to performing a task, playing a game, or making a call. The problem behind this problem is low RAM. However, you can overcome this problem by following the listed below steps:
Solutions
The issue could be because the device screen is shared with another user
Remove the glass guard on your device to see if the problem can be solved
Make sure that a virus in the default memory of the phone does not cause the problem
The explanation for this issue is nothing more than internal physical damage to the mobile device
Test to make sure that there's not just a problem because your phone operates in power-saving mode. Perform a basic restart and see if it helps to fix this problem
5: Wi-Fi Connectivity Problems
Are you going through the Realme 7 Pro WiFi Connectivity Issue? Then, we've listed down a number of reasons and solutions that will definitely work for you.
Solutions
Ensure that your Wi-Fi password in the system is correct for authentication
Make sure there is no problem with your browser, software, or the domain you are accessing
The Wi-Fi antenna on your router or your phone can be associated with this problem
Make sure you don't configure link LAN settings that can stop your device's internet
Make sure that the protection of the phone is switched off manually
The Last Words
That's all folks for now. We have done our best and strived to cover all possible Realme 7 Pro Issues alongside their effective yet simple solutions to get rid of all the problems you're facing. All these problems and errors are being reported online on a wide number of platforms by different users throughout the world.
If you're facing another problem in your Realme 7 Pro that we've not listed above, then do let us know by dropping a comment below. We'll struggle a lot to crack your problem and bring a solution to help you fix it in no time.