Emergency notifications on your Android device are vital for keeping you informed about critical events such as natural disasters, AMBER warnings, and public safety announcements.
While these alerts are obviously important, there may be instances when you need to stop them temporarily or selectively owing to personal preferences or special situations.
We will explain how to turn off emergency alerts on Android smartphones, as well as provide numerous ways and considerations to help you manage these notifications efficiently.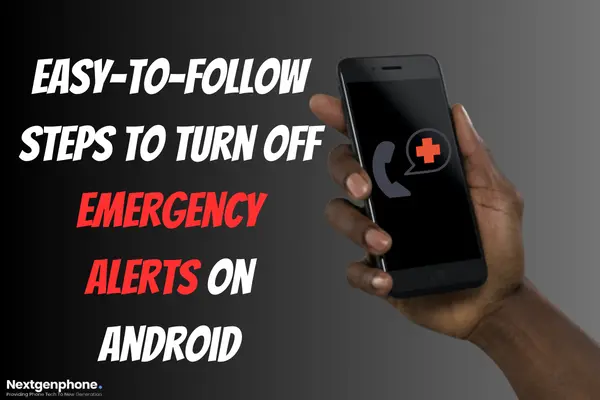 What is an Emergency Alert in Android?
When you activate the emergency alert system, you'll be jolted by the harsh tones of the Android emergency alerts, coupled with the constant buzz of the vibrating motor.
Following this alarming start, you'll have no choice but to get terrible news, whether it's a missing person report or an approaching and urgent Android weather alert. Receiving these notifications for emergencies can be nerve-racking during the day and downright terrifying at night.
This is the strategy taken by the federal government for sending notifications to your Android device. When it comes to receiving weather warnings on Android, there is no consent-seeking involved as they simply send them out to you. It may leave you thinking, "Why am I receiving these alerts?"
Emergency notifications, such as Google weather alerts and presidential alerts, educate people about severe weather conditions or critical national crises. These Android emergency alerts have been meticulously constructed with the goal of potentially saving lives.
However, not everyone wants to be automatically subjected to these emergency notifications. Even when faced with extremely important Android weather notifications, some people choose to rely on their own means of remaining informed.
Everyone may not appreciate receiving emergency weather warnings on their smartphone. Hence, understanding how to deactivate AMBER alerts or stop Android emergency weather alerts can be a beneficial choice for individuals who want greater control over their notifications.
How Many Types of Emergency Alerts are there?
It is critical to understand the various forms of notifications mandated by the federal government in order to better grasp the procedure for disabling emergency alerts. In general, Android phones may get three sorts of emergency notifications: presidential alerts, imminent threat alerts, and AMBER alerts.
This form of alert is issued directly by the President of the country, however, it may also be issued by a designated representative in specific instances. These notifications are often issued in response to serious national issues of critical relevance. In different countries, these types of alerts are also called "severe threats" or "extreme threats."
This type of notification is intended to educate people about extreme weather conditions in order to reduce potential damage to property and life. Such alerts are frequently characterised as "severe threats" or "extreme threats."
AMBER alerts are used to find missing children and are an abbreviation for "America's missing: Broadcast Emergency Response." An AMBER notification often includes information such as the child's whereabouts, the car's number plate number, and information about the car's make, model, and colour.
How to Turn Off Emergency Alerts on Android?
To disable emergency alerts on your Android device, follow these steps:
Step 1: Go to the Settings on Your Android Phone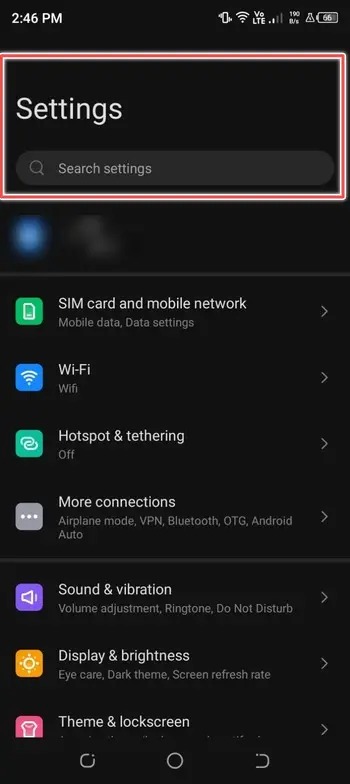 Step 2: Tap on the Search Bar and Type Emergency Alerts and click on Wireless Emergency Alerts.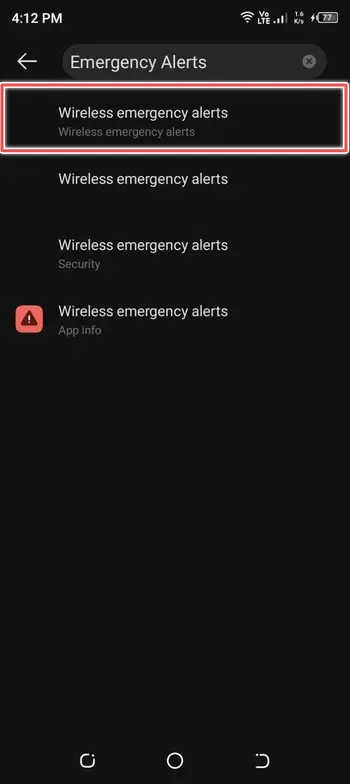 Step 3: Now Toggle the Switch to the Off Position.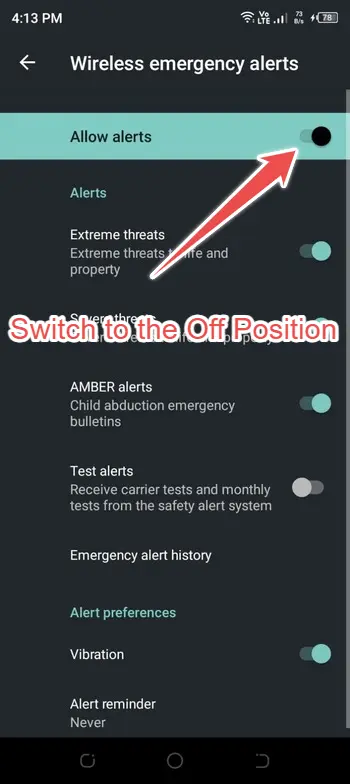 You can disable all emergency notifications, including Amber notifications, Presidential Alerts, and Extreme Threats, by following these instructions. However, if you want to block particular sorts of emergency notifications, you can do so by following these steps:
Go to the Settings on Your Android Phone
Tap on the Search Bar
Type Emergency Alerts
Tap on Wireless Emergency Alerts
Now Choose the Type of Alert You Want to Turn Off
Toggle the Switch to the Off Position
What are the Important Considerations?
While it is feasible to disable or customise emergency notifications on your Android device, there are several factors to consider:
Emergency alerts are critical for public safety. Disabling them completely may put you at risk in a critical scenario. With caution, use customising or Do Not Disturb mode.
Disabling AMBER alerts or other forms of emergency notifications may be illegal in some areas. Therefore, understand the legislation in the area you live in.
Even if you customise your emergency notification options, it's critical to be aware of local emergency protocols and to keep up with weather and news sources.
You should let your family and close friends know how you want to receive emergency alerts. They might need to reach out to you through other means during emergencies.
Conclusion
Android emergency alerts are an important tool for public safety. While you can change your choices and even temporarily silence them, it is critical to take caution when doing so.
Disabling notifications totally may risk your life during an emergency, so it's critical to keep informed and have a strategy in place for getting critical information. Most importantly, before making changes to your emergency alert settings, consider the potential consequences and legal implications.