Snapchat remains a highly popular global social media app, boasting millions of active users engaged in photo sharing and messaging. The platform has notably unveiled an in-app chatbot called My AI, harnessing the capabilities of artificial intelligence (AI), prompting a range of responses from users.
Well, certain users have expressed admiration for the AI's proficiency in comprehending and conversing in various languages and regional dialects.
On the flip side, there has been criticism directed at the feature, specifically concerning the utilisation of location data, leading to perplexity among users. For those seeking to discontinue their contact with AI, here's a comprehensive guide on how to get rid of My AI on Snapchat.
Look at These Points before Removing AI from Snapchat
Prior to taking steps to remove any AI functionality within Snapchat, it's important to take certain factors into account.
While certain settings and privacy preferences can be managed without a Snapchat+ subscription, the complete removal of My AI from your Snapchat conversations requires the possession of a Snapchat+ subscription.
Removing Snapchat's My AI from your chats will result in the forfeiture of convenient access to its array of features, interactions, and tailor-made suggestions that contribute to an elevated Snapchat experience.
How to Get Rid of My AI on Snapchat?
As of now, "this action is exclusively accessible to Snapchat Plus subscribers".
According to the platform's information, Snapchat+ subscribers enjoy early access to novel My AI functionalities and possess the capability to detach or delete My AI from their chat lineup. Well, if you are a Snapchat+ subscriber, here are the steps to follow to get rid of My AI:
Launch Snapchat Application and go to the "Chat" Section.
Tap and Hold on "My AI" Chat.
Now, Choose "Chat Settings" From the Options that Appeared.
Finally, Tap on the "Clear from Chat Fee" Option.
Another Way to Remove My AI on Snapchat
Go to Your Snapchat App, Tap on "Profile" and then "Settings"
Scroll Down to Find "Privacy Controls" and Tap on It
Next, Tap on "Clear Data"
Now, Go to "Clear Conversations" and Tap on "X" Next to "My AI" to Remove It
How to Get Rid of My AI on Snapchat without Snapchat Plus?
If you don't possess Snapchat+ membership, the option to remove My AI from your account is unavailable. Nevertheless, you can still erase the conversational data linked to the bot. Here are the steps to follow:
Open Snapchat and tap your (Bitmoji) profile icon positioned in the upper left corner of the camera interface.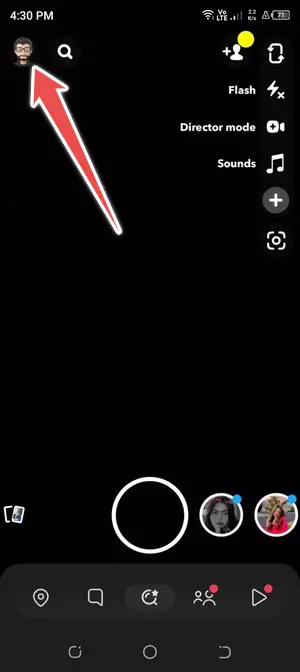 Access the Settings (gear) icon situated in the upper right corner of your profile.
Within Settings, scroll downward to "Account Actions" and opt for "Clear My AI Data."
Within the pop-up notification labelled "Delete My AI Data?" proceed to tap the Confirm button.
This action will effectively erase all conversation data associated with the My AI chatbot. However, it's important to recognise that this process does not entail the removal of My AI from your Chats.
If your intention is to remove My AI from your Chats, it requires acquiring a Snapchat+ subscription, as mentioned in our comprehensive guide on getting rid of My AI on Snapchat.